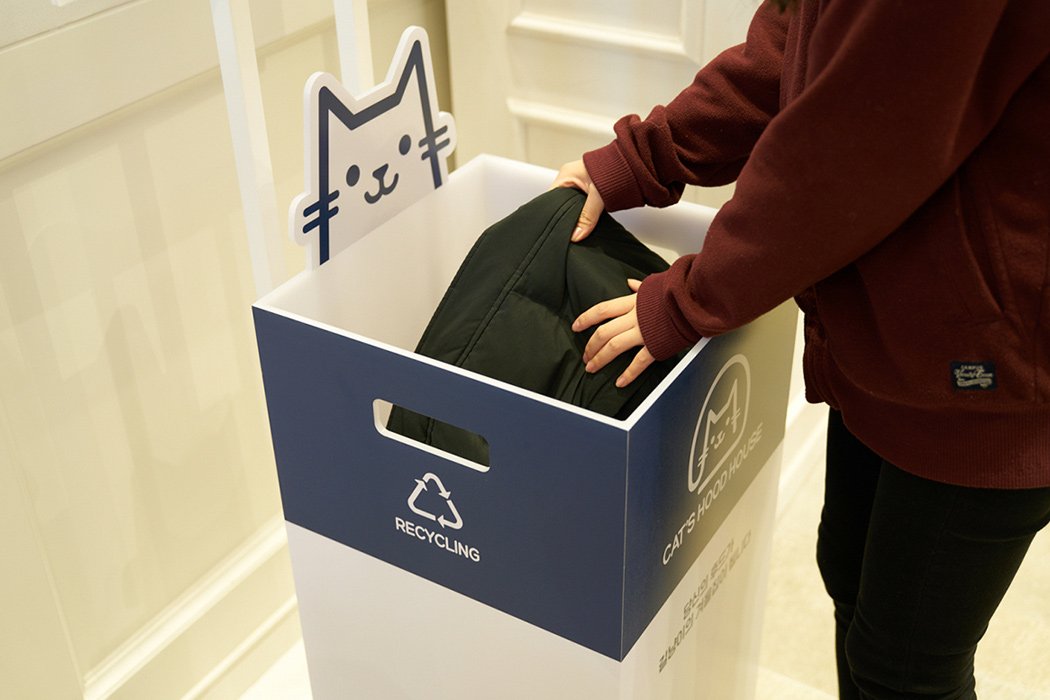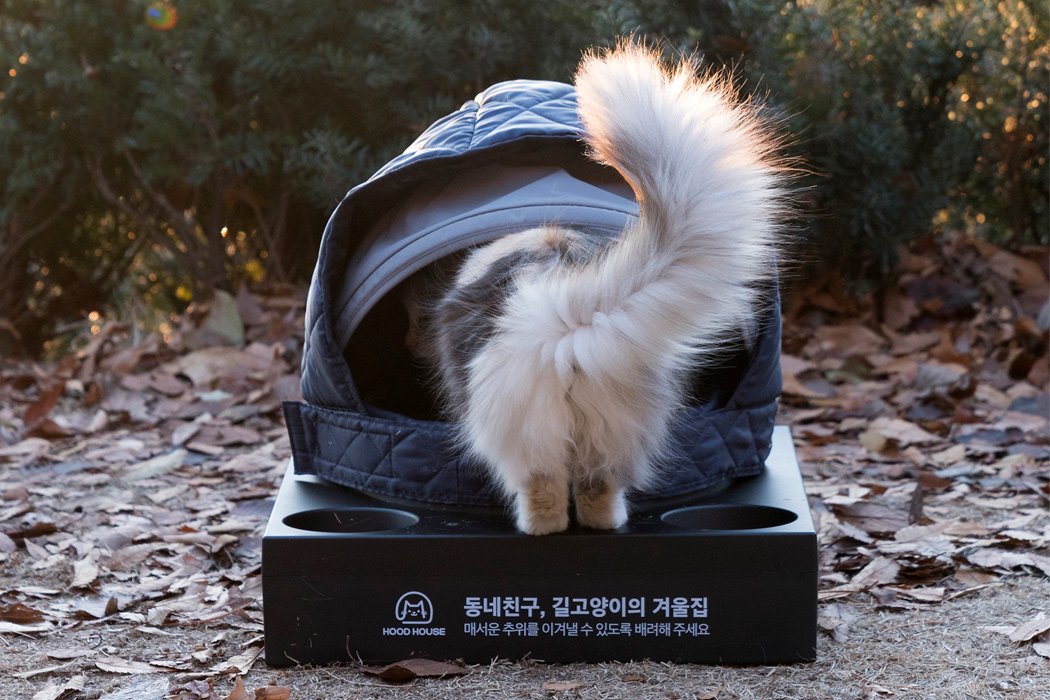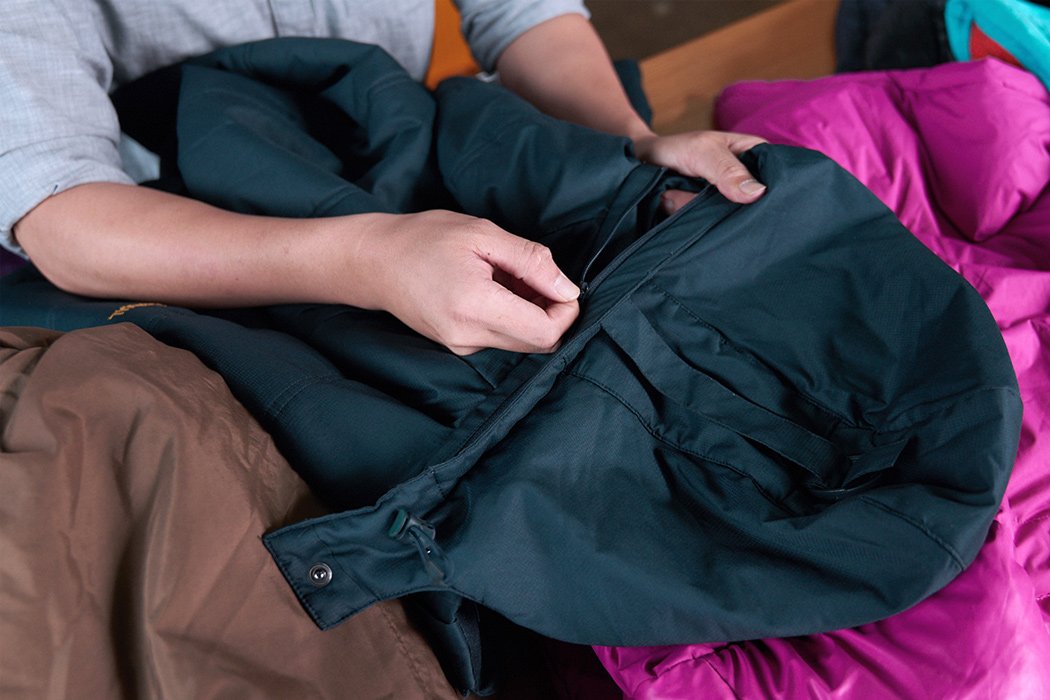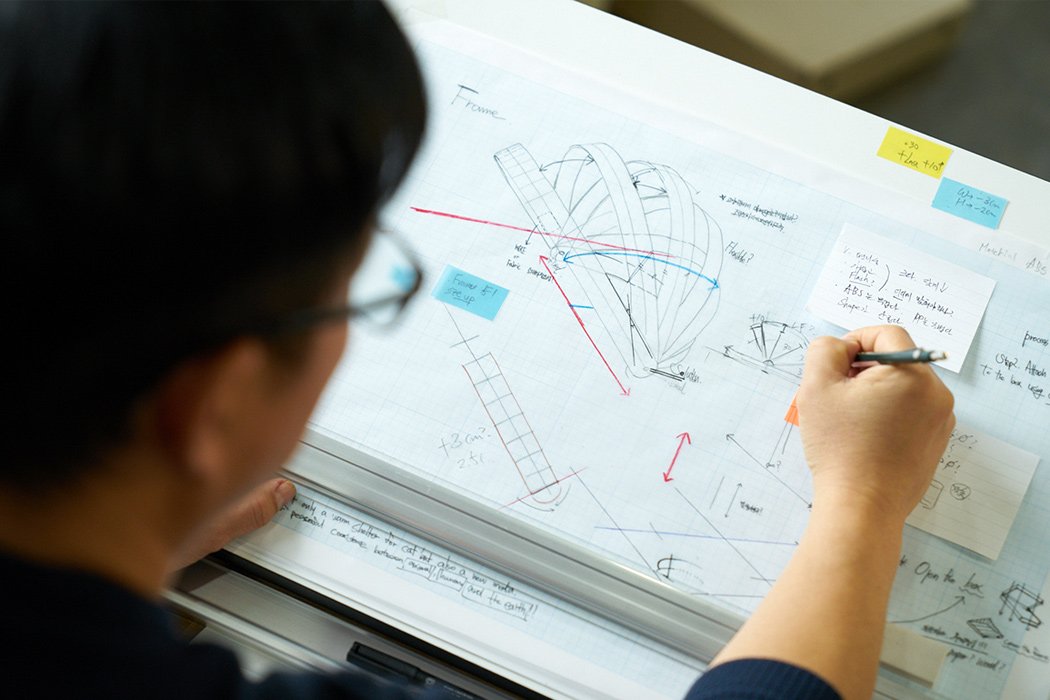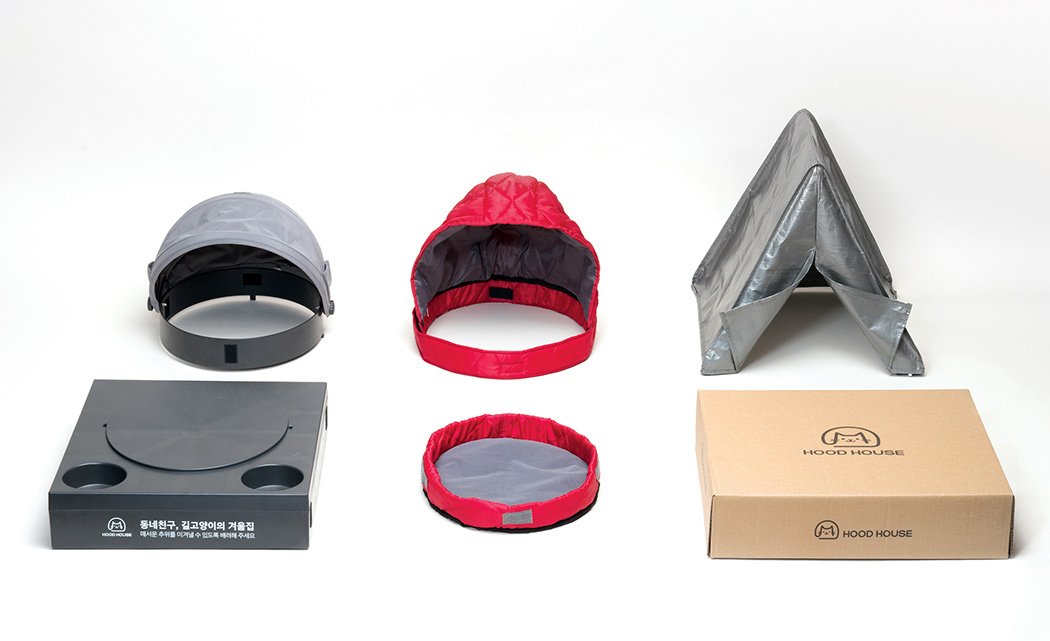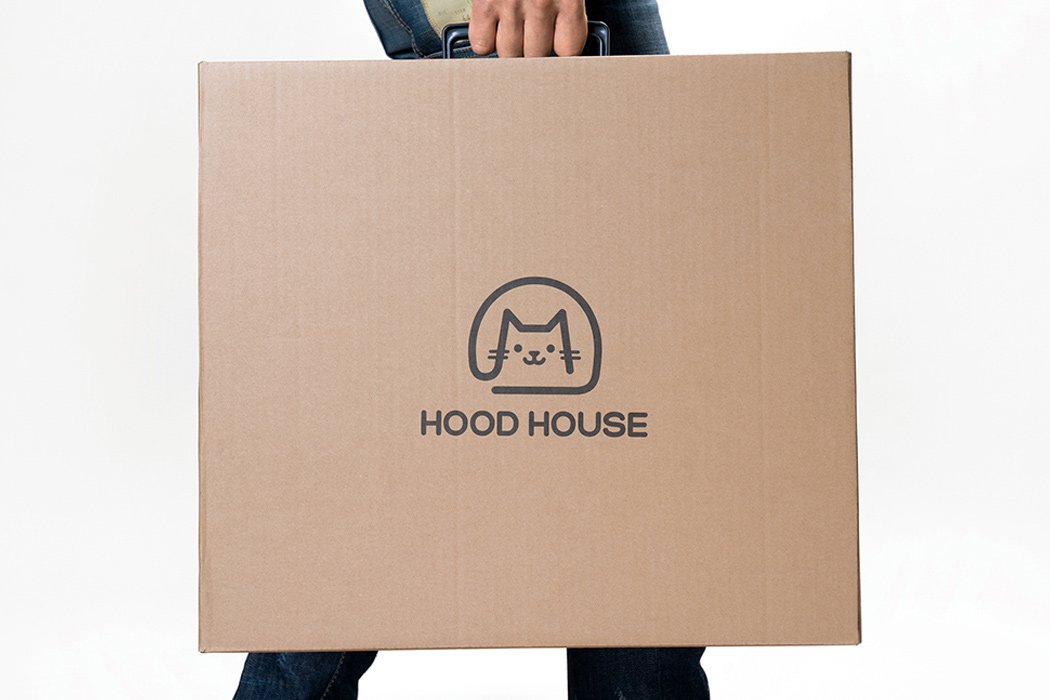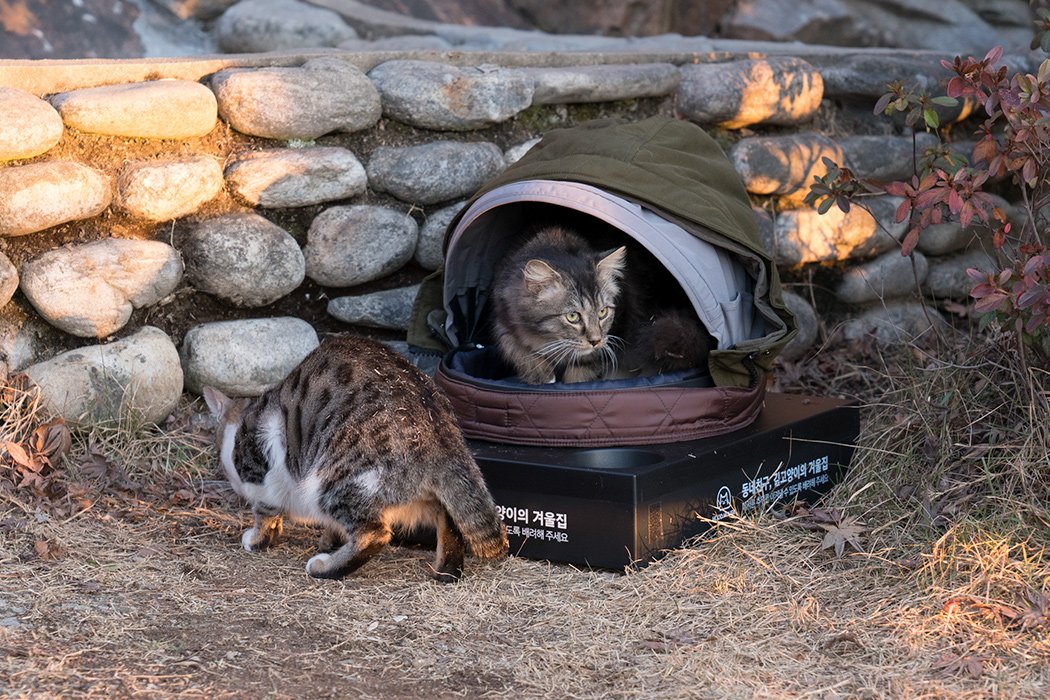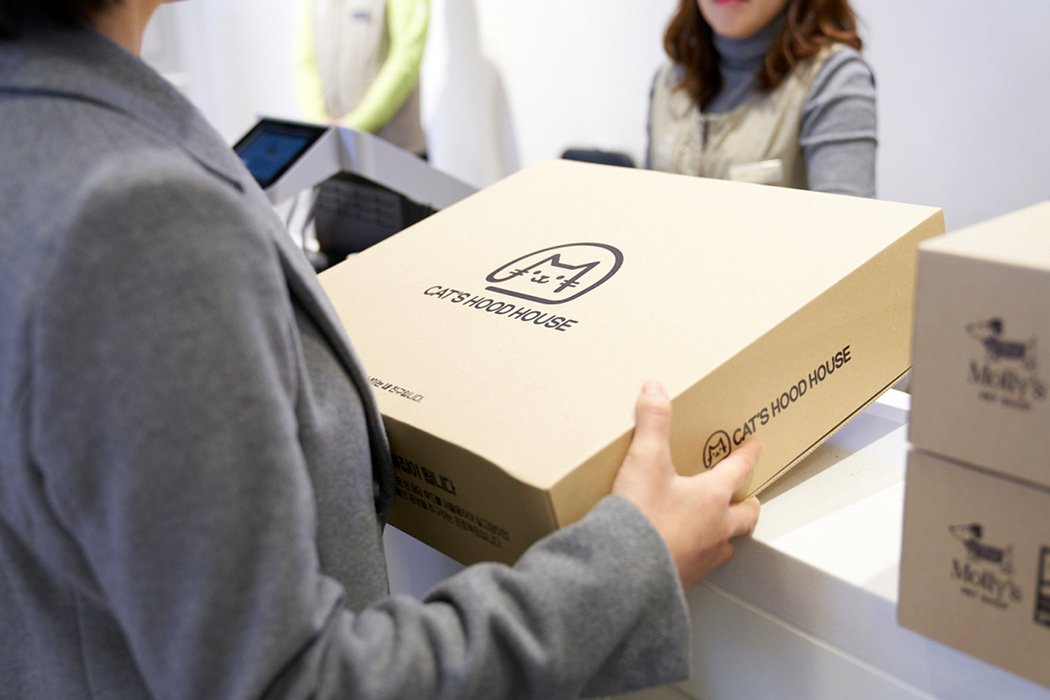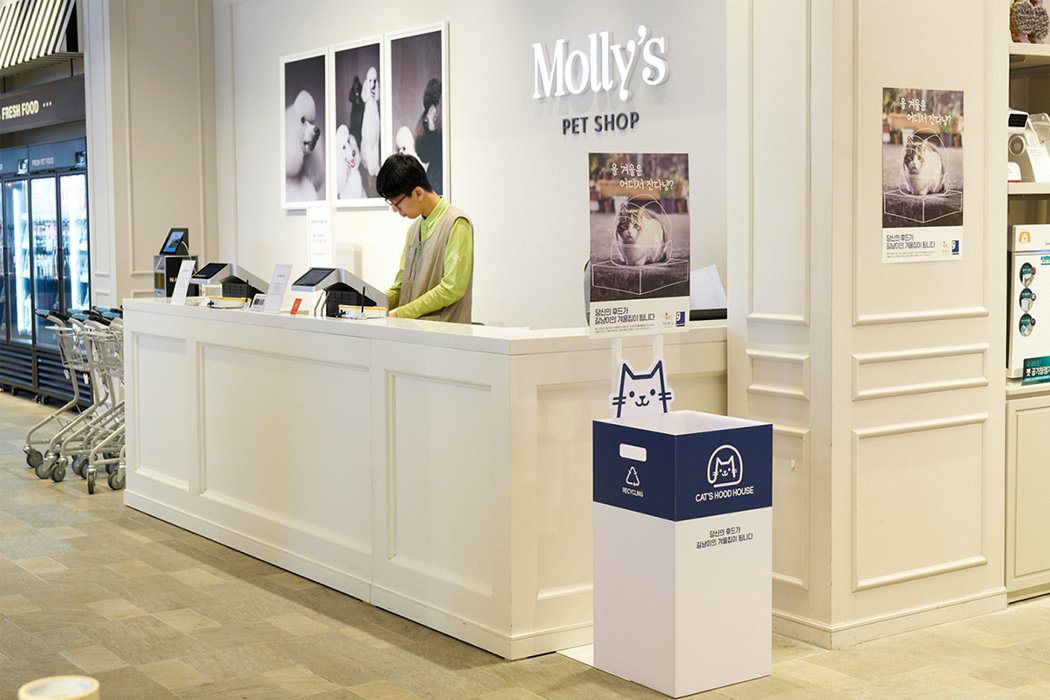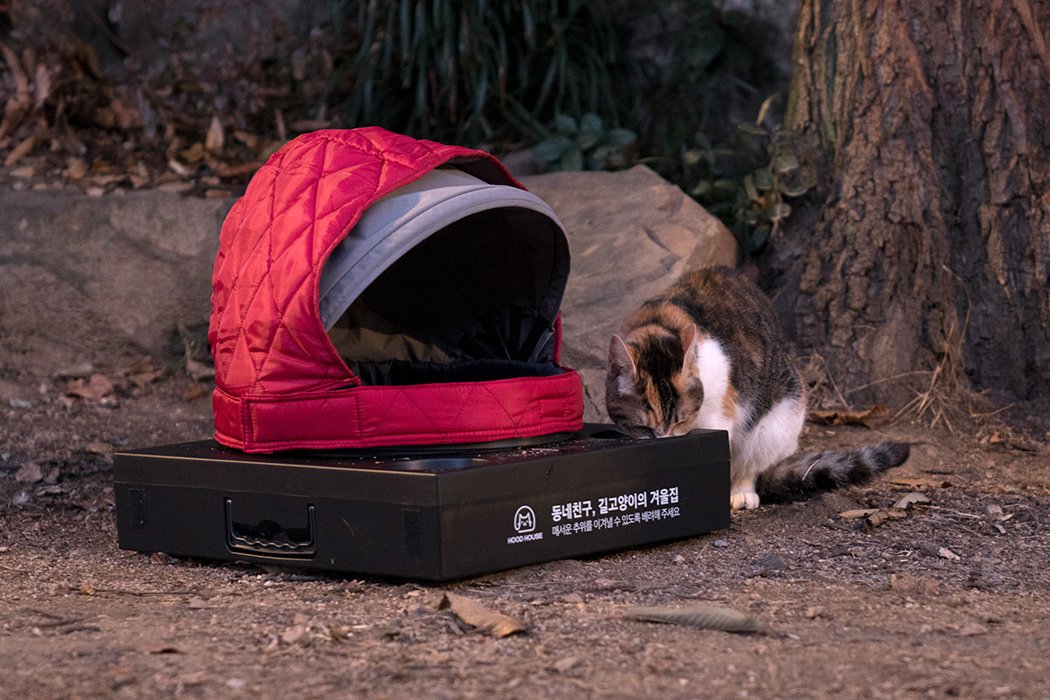 Visiting a destitute of stray animal on the streets, shivering within the December cold, hungry and thirsty, always breaks me. I attempt to complete my part, however, a community effort is required to take care of these little creatures. In South Korea, the amount of stray cats has elevated tremendously through the years. However, the possible lack of awareness regarding animal being homeless has brought to hardly any public support of these lonesome creatures. So, national petshop chain Molly's Store collaborated to create these portable pet cribs.
They collected padded winter clothing and upcycled them into portable cat shelters! Inspired through the dome-like form of igloos, the small hooded dome homes happen to be outfitted having a roof, a bed, bowls for water and food, plus an extra waterproof cover. Customers found Molly's Store to under your own accord buy food for that stray cats, plus they were given the Hood Houses! 2000 Hood Houses were produced and distributed. The shoppers then spread the homes throughout Seoul, establishing comfy cribs for that cats throughout the cold winter months.
The portable pet crib is fairly simple to setup. You open this area and take away all of the components needed to put it together. You fit the round frame which comes along to the base box. Insert the cushion in to the round frame, and take out the interior cover. Fix the hood to the inner cover, and fix it towards the frame. Then put the waterproof tent-like cover within the Hood House, and fix it towards the home's corners. Fill the bowls with water and food, and let a cat seek shelter there in peace!
Initiatives such as these are game-changers and can produce a huge improvement in the lives in our furry buddies. I can't watch for Hood House to locate its method to countries around the globe!