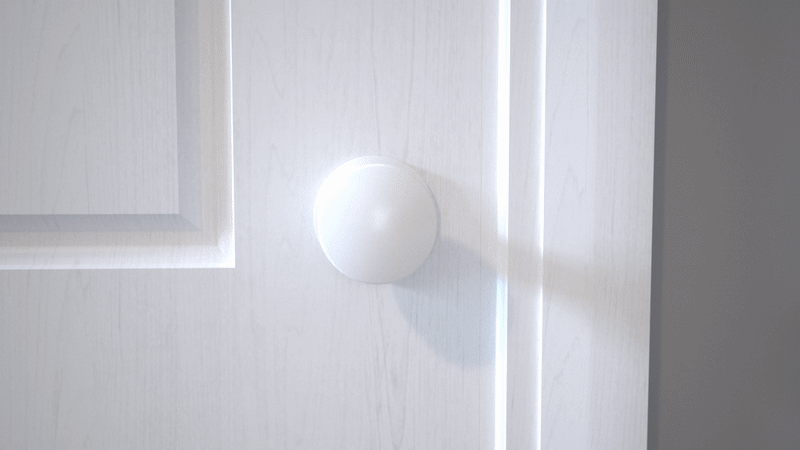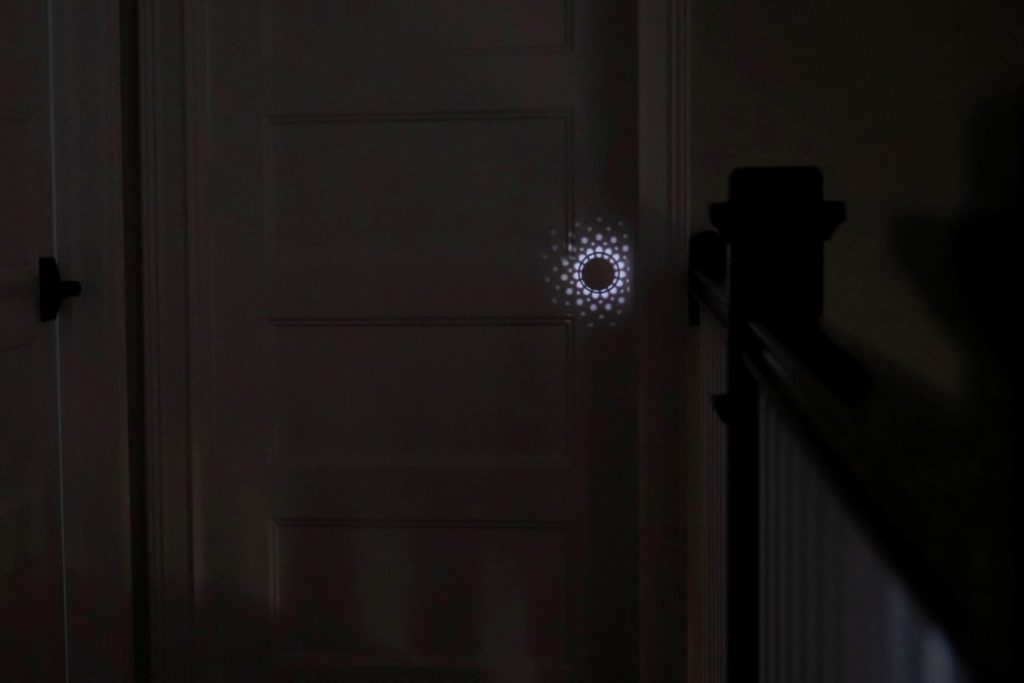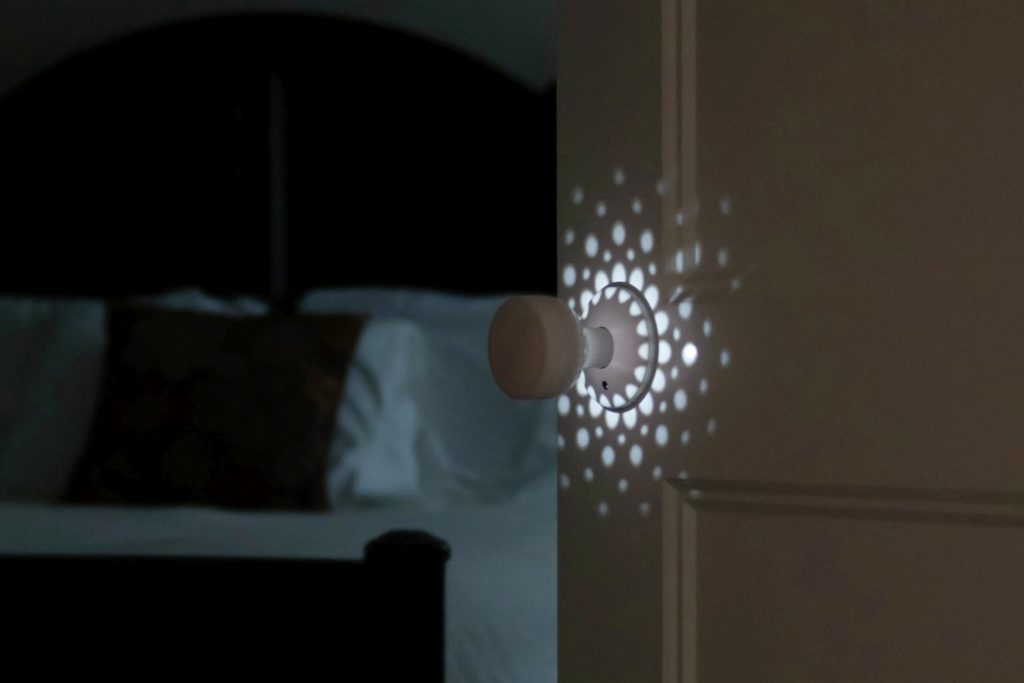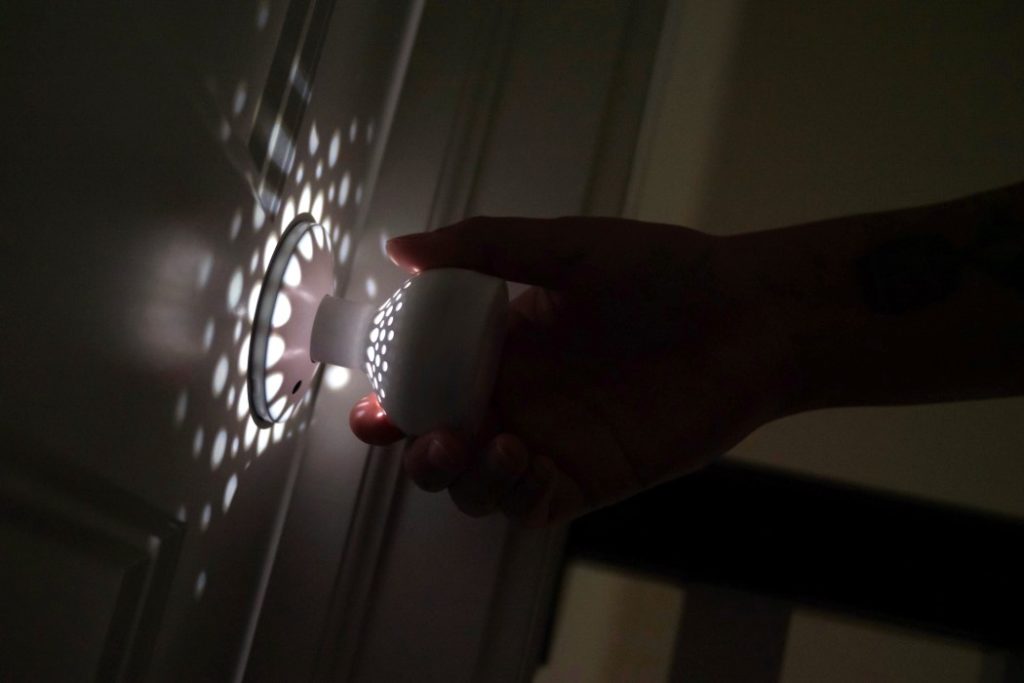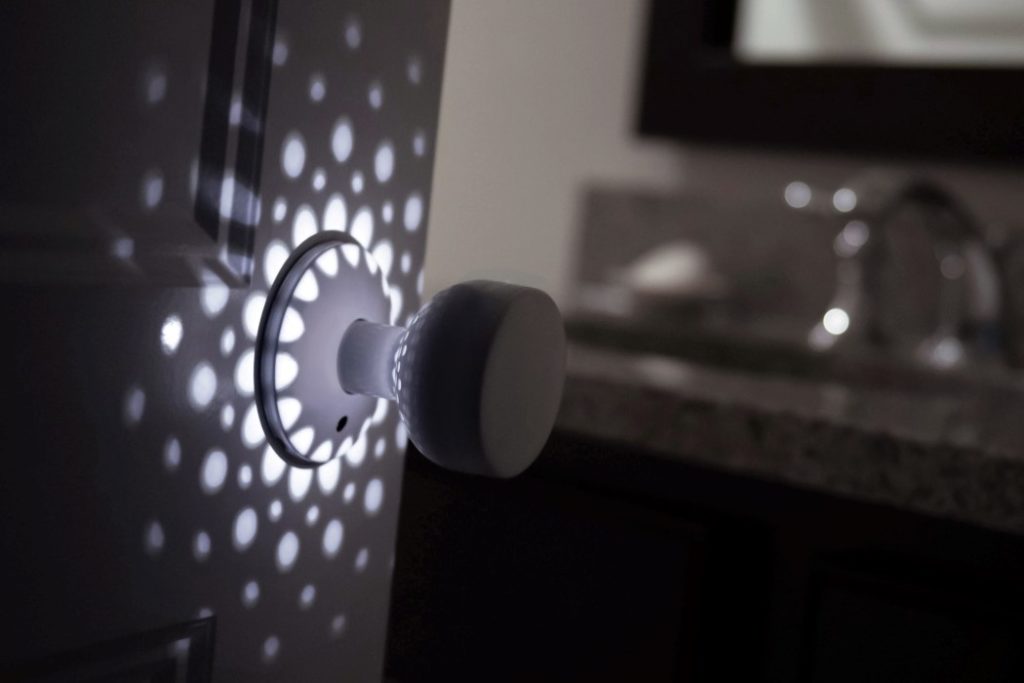 Here's something that just embodies the facets of sensible design. Meet the door knob light that is called Illumiknobi, the knob that lightup the door before entering or exiting. A glowing knob that begins emitting light if this senses you're near it. The doorknob runs for a whole year on one gold coin-cell battery and has a closeness sensor that transforms it into an ambient guiding light, assisting you locate doorknobs within the dark… so you aren't fiddling around searching for handles, or worse, banging your shin against furniture or even tripping over your cat.
Love the concept but maybe they might ditch the 'hole-cluster design' for some thing globally aesthetic. An arabesque pattern, stars, or sun rays of sunshine possibly?
If you've ever happened around an area during the night looking for the doorway, the illumi-knob will strike you as simply brilliant. Made to fit over most door handles, the unit utilizes a passive infra-red sensor to identify any movement within 10 ft after which switch on two gentle Brought light rings. It isn't vibrant enough to wake anybody, but ample to help you get securely to – and thru – the doorway.
The illumi-knob's smart modern design also provides an ancillary benefit by looking into making any door knob light into any easy-to-use lever – well suited for children, the seniors or anybody with limited hands mobility. The silicone rubber sleeve could be adjusted to suit most door handles and won't hinder lock or keyhole access.
Made from sturdy Abs plastic, fiberglass (exactly the same sort utilized in Lego bricks) having a polycarbonate Brought lens, the illumi-knob operates on 3 AAA batteries and instantly turns itself off after ten seconds whether it senses no further movement.
motion sensor led light for door lock