If anything, this past year has shown us that the possibilities are endless when it comes to home fitness. With a little creativity, cinder blocks transform into dumbbells, stacks of books become kettlebells, and packed backpacks can work as weights for leg raises. Since cinder blocks don't exactly make for the most eye-catching pieces of interior design, Japanese sports brand Mizuno released a line of home furniture that doubles as exercise equipment, like stools that use resistance pumps for impromptu squat sessions.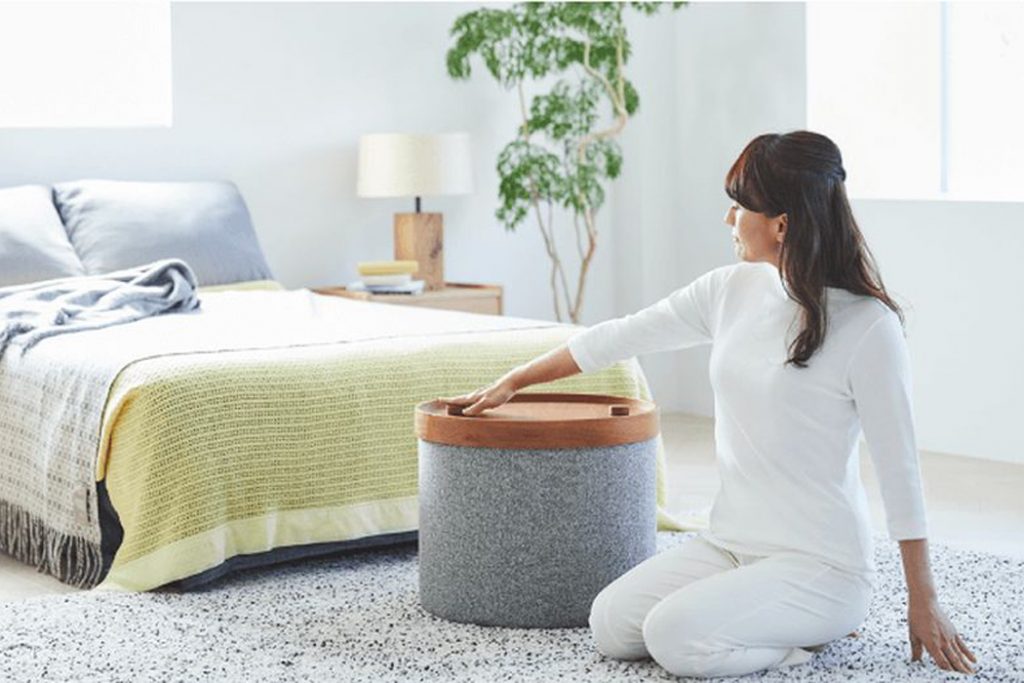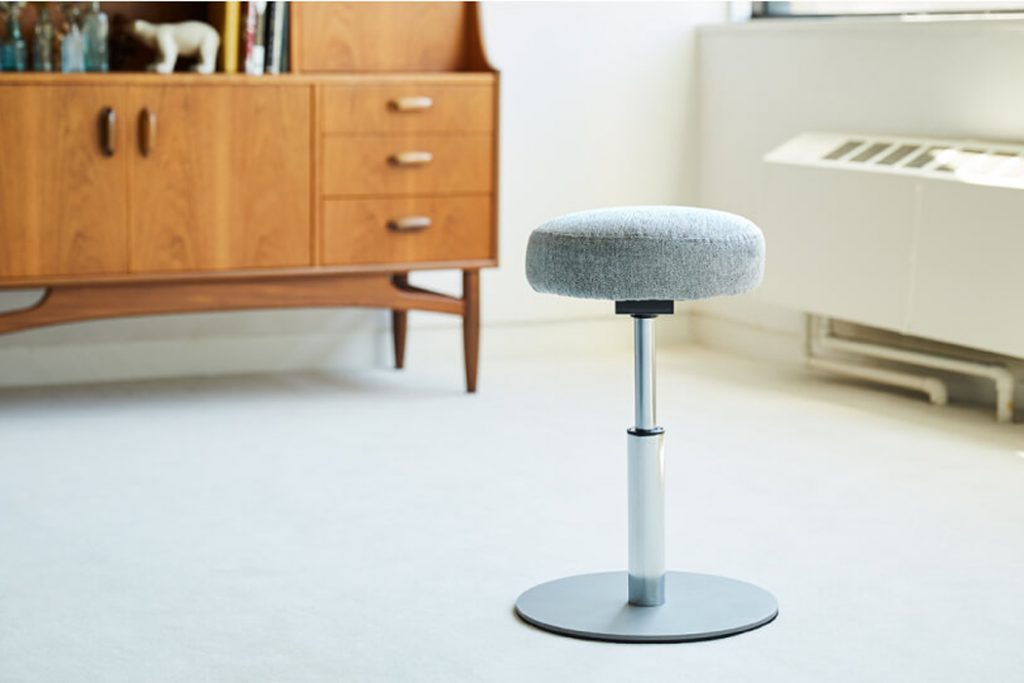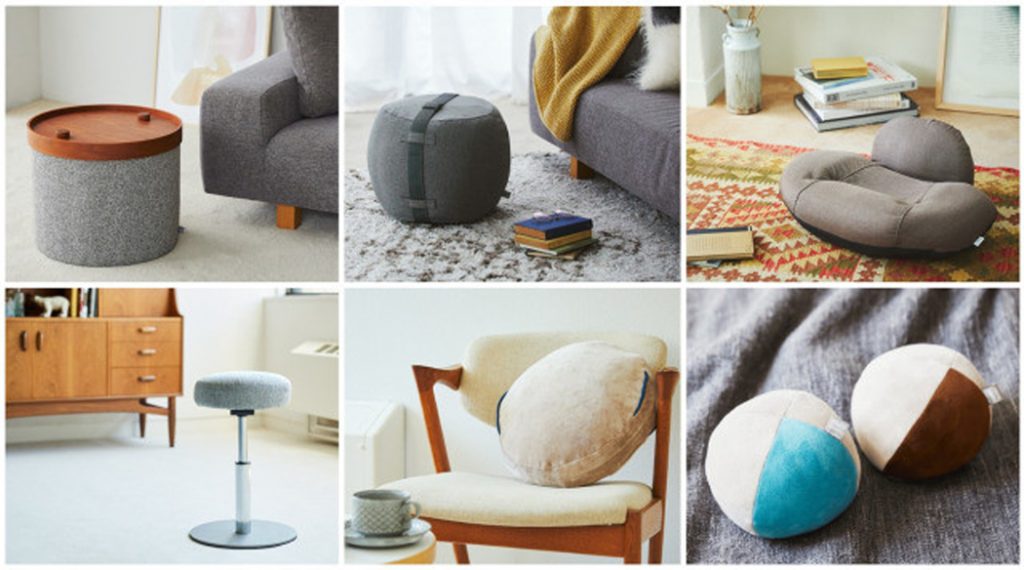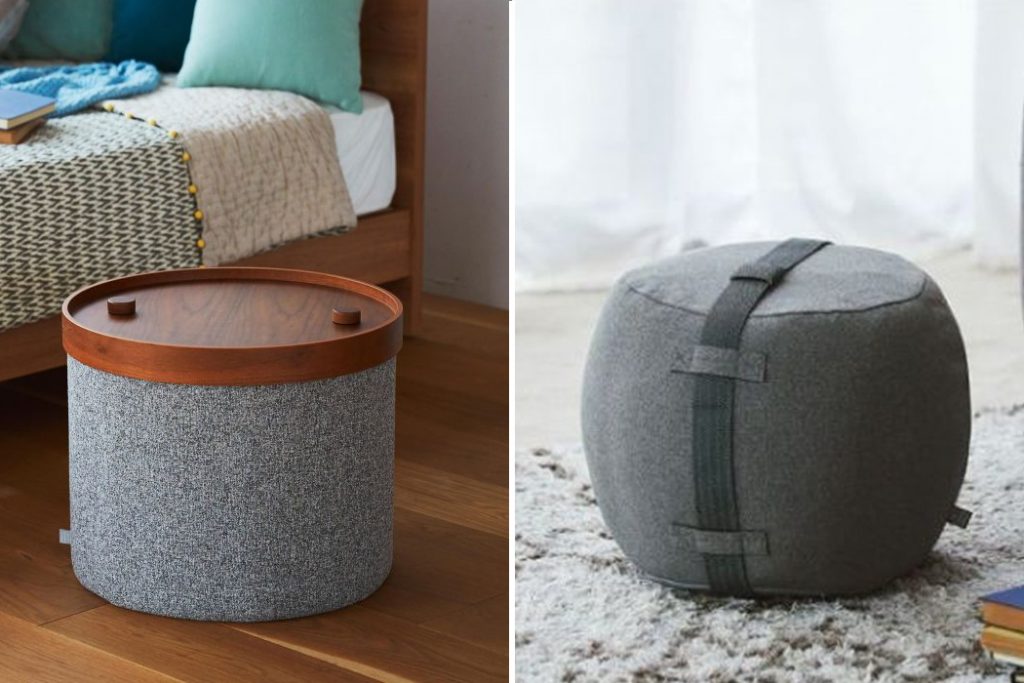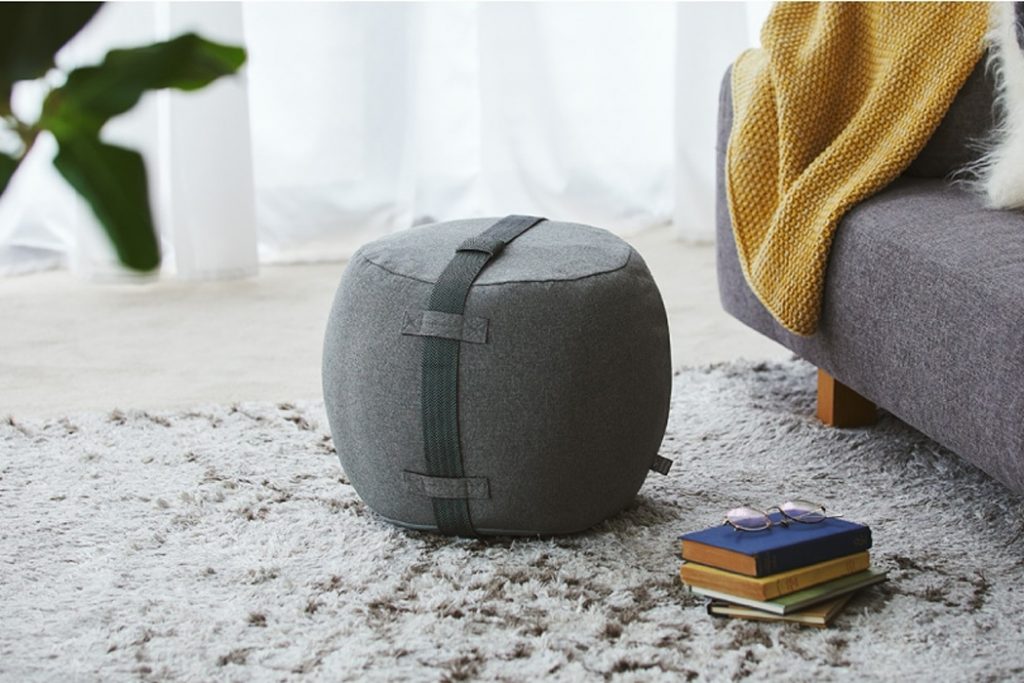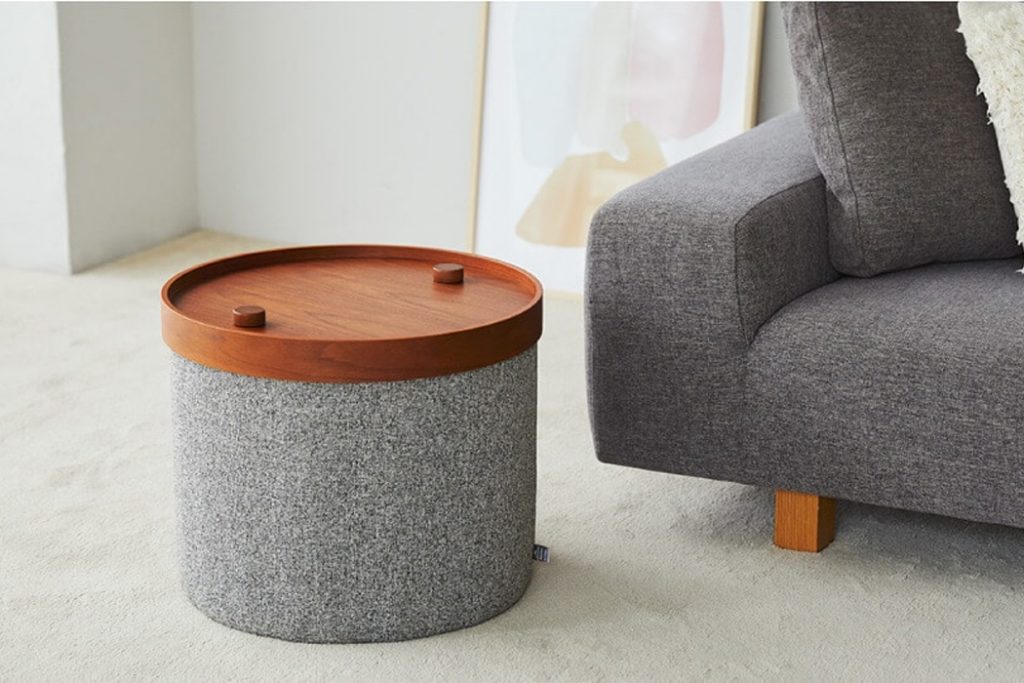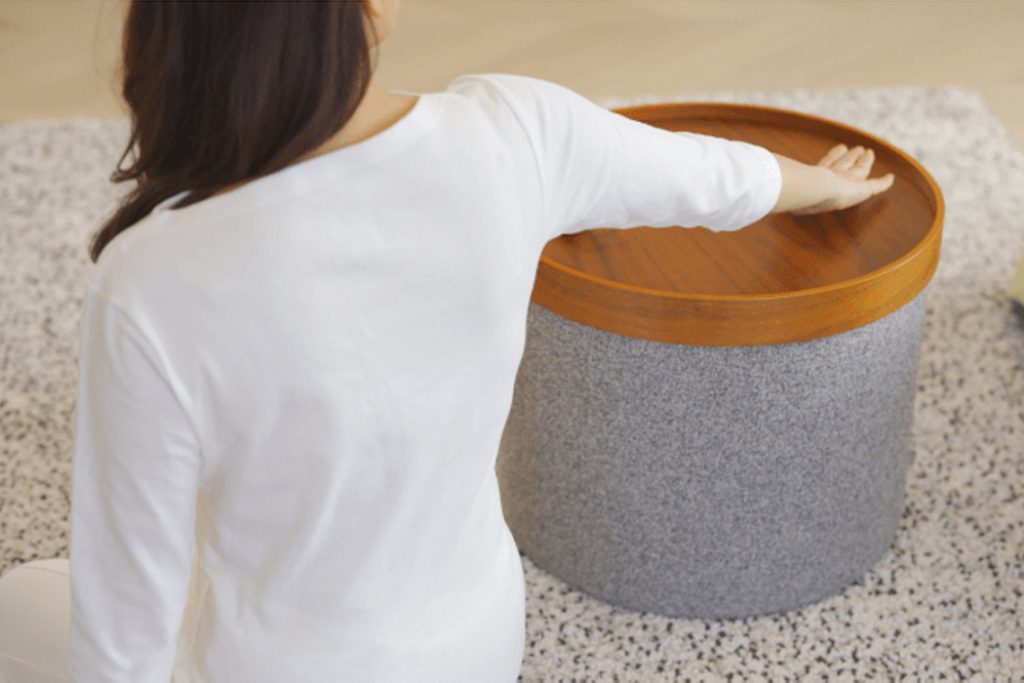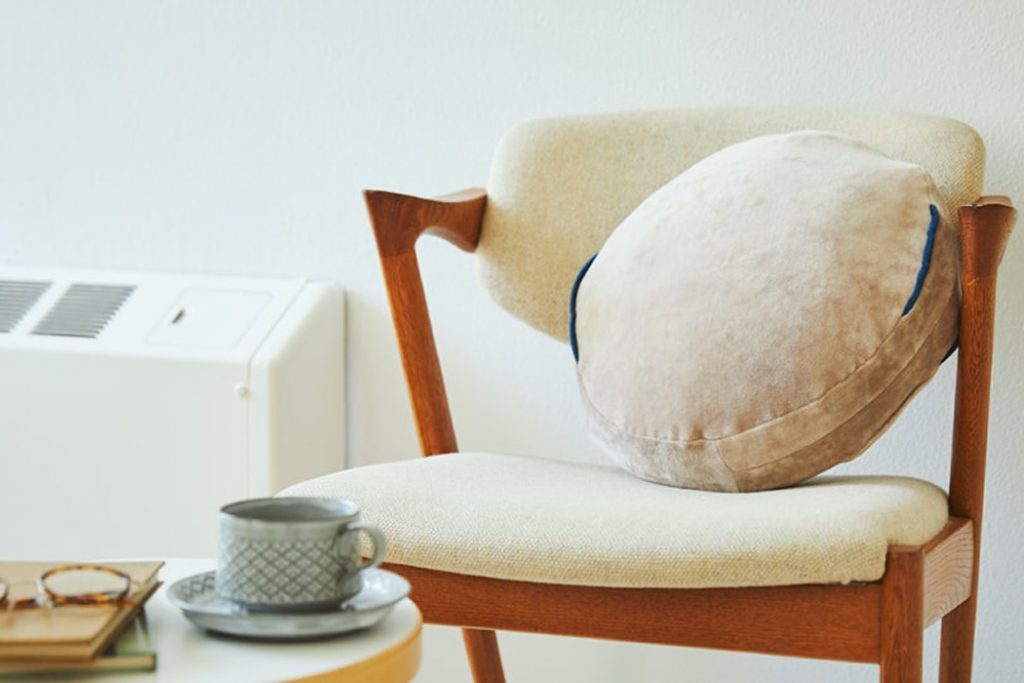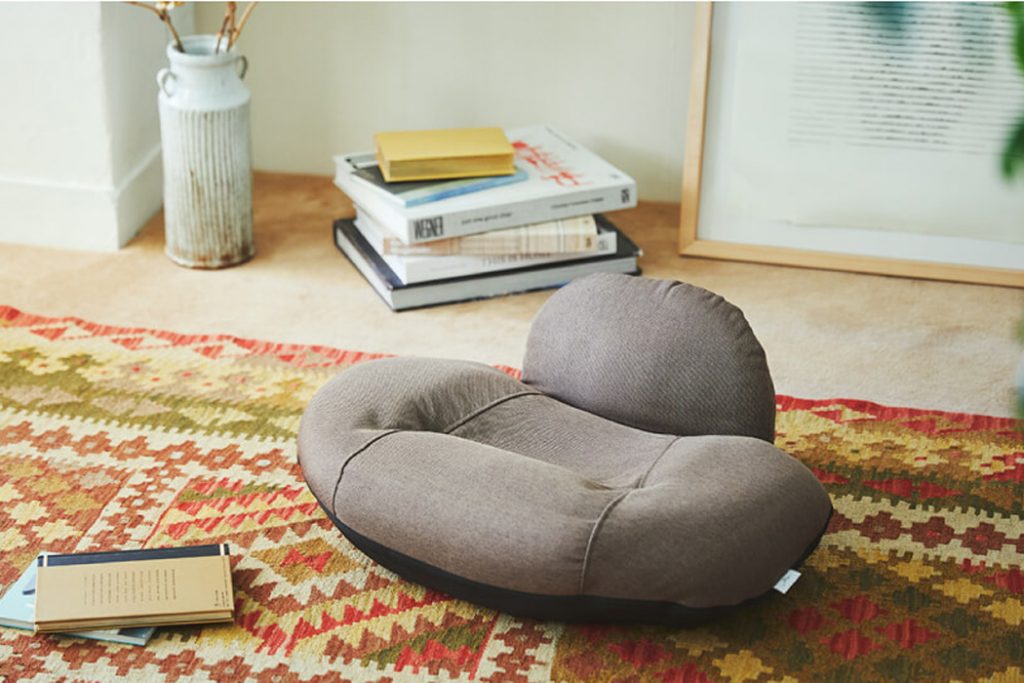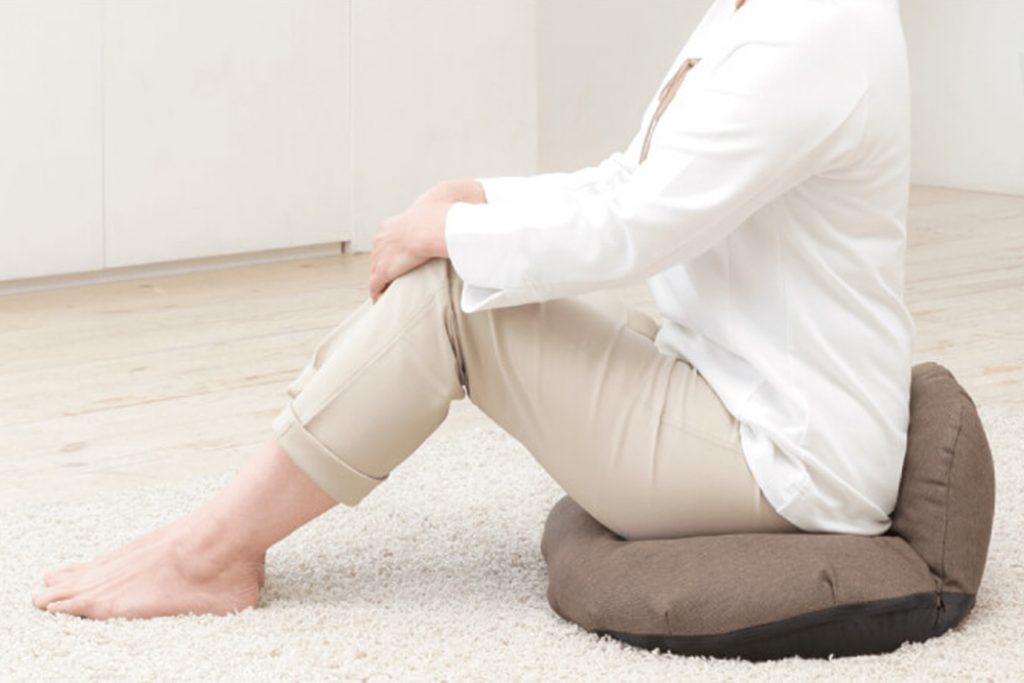 Presented as a cushioned coffee table with a rich hardwood top, the Le Coeur table also functions as a shoulder-stretching device. Two knobs punctuate the center of La Coeur's top surface and work as grips for the table's top surface to rotate, loosening up your shoulder muscles the same way arm circles warm them up. Then, when the stretching is through, the coffee table remains a functional piece of chic home furniture that blends into most living spaces with its ash-gray padding. Similarly, Mizuno's Le Moignon poses as an inconspicuous ottoman with foot straps lining its sides that morph the furniture into a weight for leg raises and thigh crunches, or a stretching device for your feet and toes.
Sporting a minimalist color scheme and cushioning, La Coeur and Le Moignon make up two pieces for Mizuno's larger Healthy Interior home furniture line. In addition to the ottoman and coffee table, Mizuno's new sports line consists of Ringretch, a chair cushion that becomes an exercise ring for strength-resistance training, Abs Pulule, or a cushioned seat that trains your core, recalibrating your sacrum and the back of your pelvis, as well as Les Plie Squat, a minimalist office stool that enacts a central resistance pump for squatting.