Working from home sometimes really means working from anywhere we want. Some of us prefer a quiet coffee shop with WiFi. Maybe a library or public workspace like WeWork. The rest of us will work just fine beneath a tree in a park. Industrial designer Matan Rechter developed Shelly. A personal workstation, to create some privacy and shade for the workdays we spend outdoors.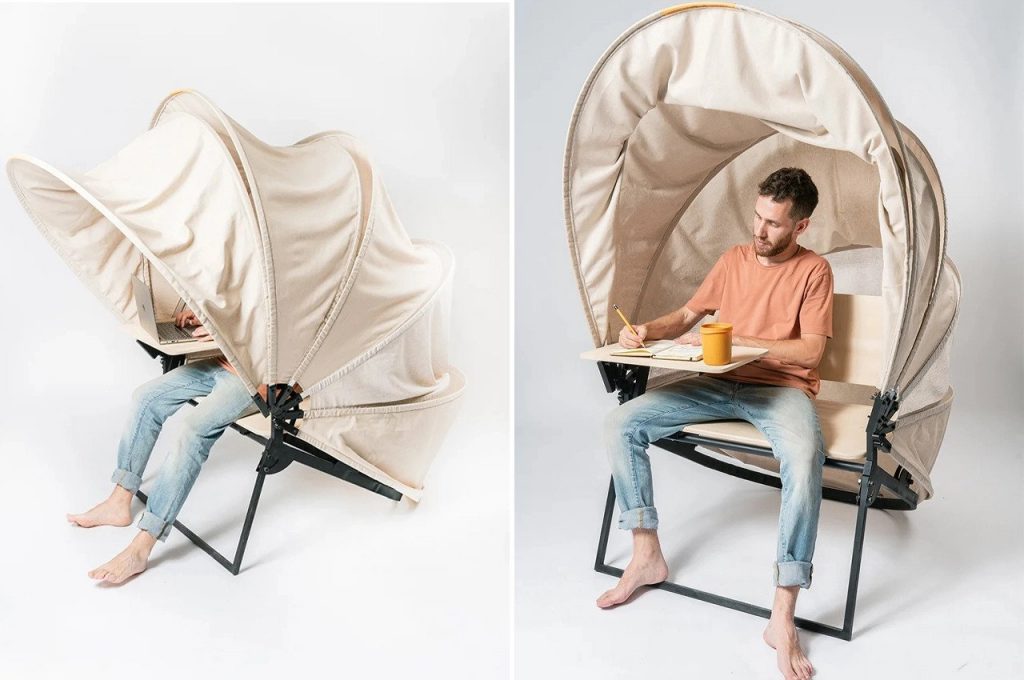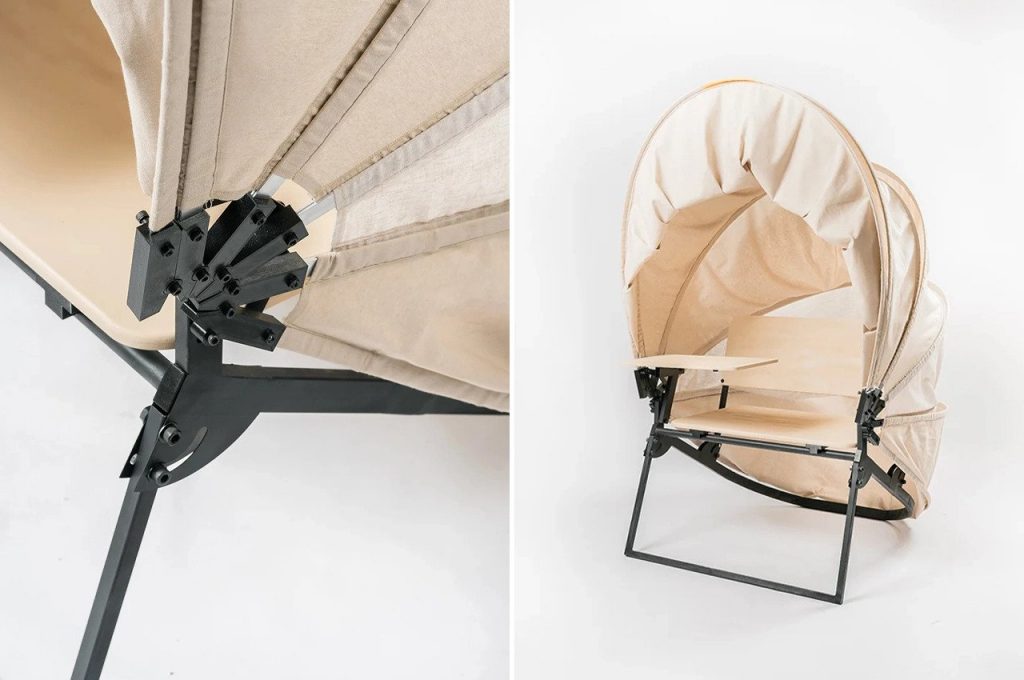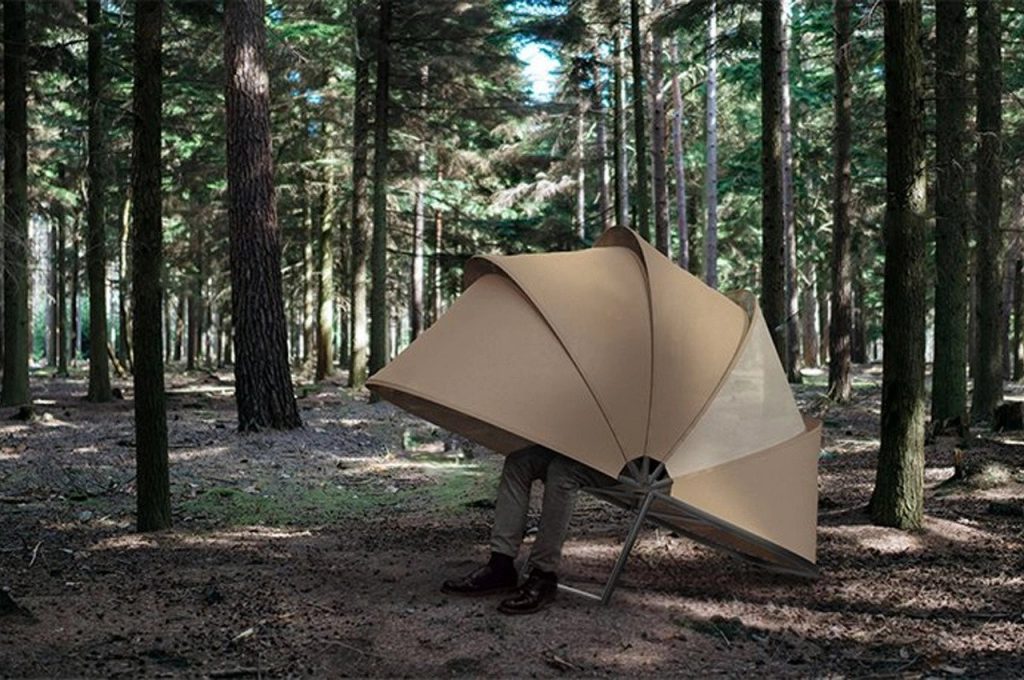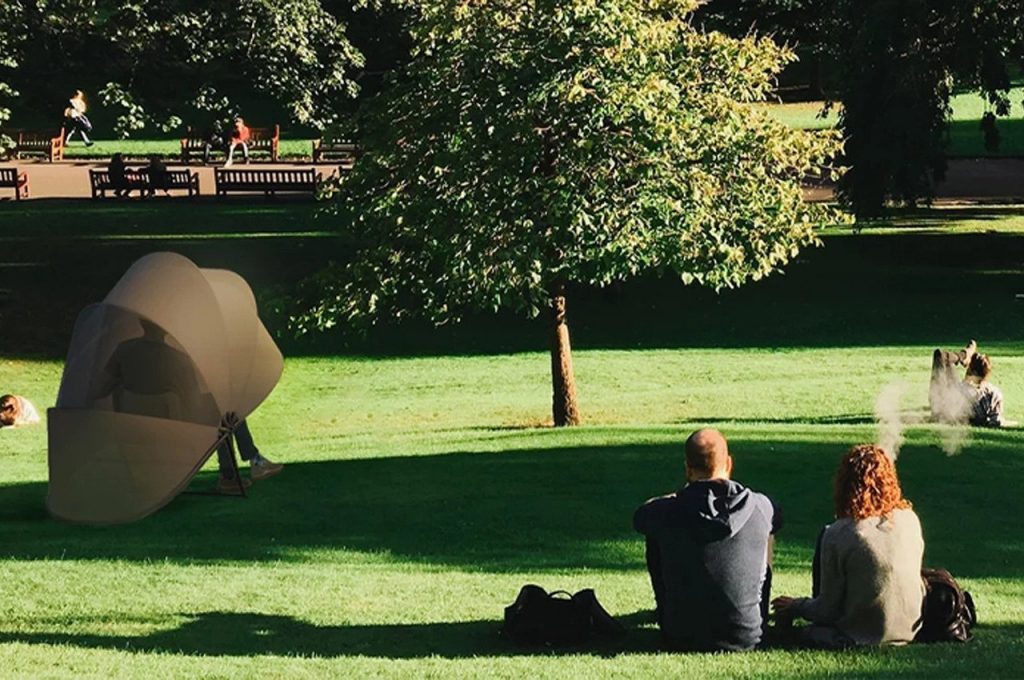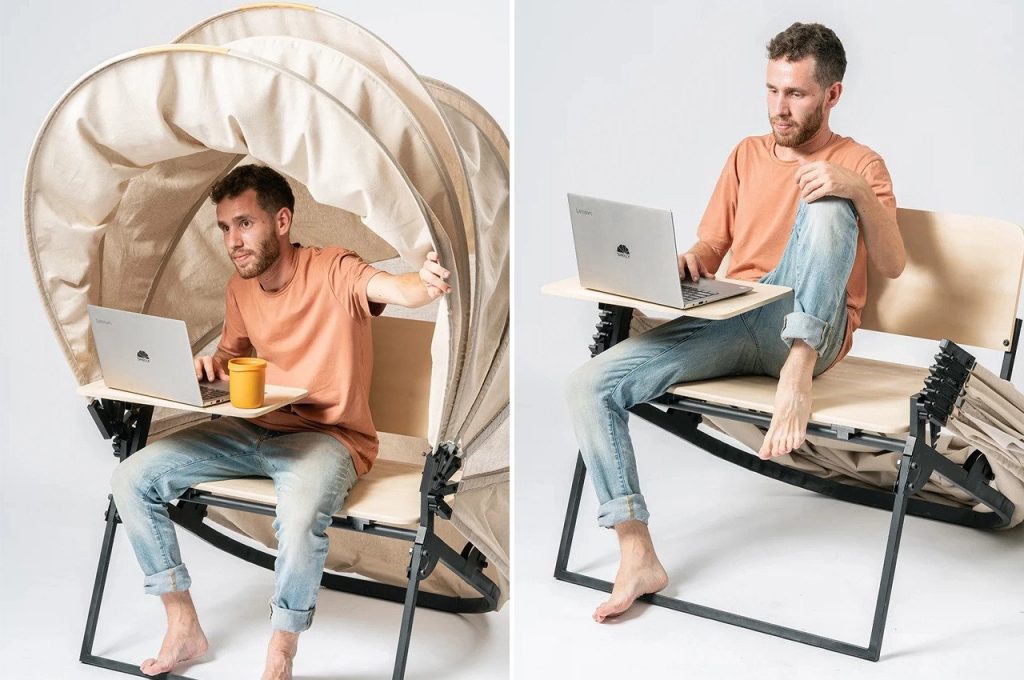 Inspiring by the recent global move to working from home. Rechter designing Shelly to create a sense of privacy for concentration and productivity when working in outdoor spaces like public parks. Naming after its shell-creating capabilities, Shelly features a canopy the personal workstation that folds in and out. Constructing from aluminum profiles and synthetic Cordura fabric. Shelly is building to protect users and their electronics from UV radiation. Rechter designing Shelly to be convenient and easy to transport. Making working outdoors as comfortable and accessible as working from home. The personal workstation has folding segments retract and extend like an armadillo's shell. When users need some shade, Shelly's bench pops into an upright position and the attaching roof unfurls overhead. When packing Shelly away, the roof retracts just as easily as it unfurls and the bench folds into itself for portability.
The work from home movement brings our laptops and notebooks everywhere but home. Working outdoors in public parks or even our own backyard has become more tempting as each workweek draws on. Rechter designed Shelly as a means for privacy and shaded comfort while we work under the sun, protecting our skin from harsh UV rays and our laptops from overheating.