Created to help people on the autistic spectrum overcome stress. The Dyson Award-winning chair uses a set of inflatable cushions to hug the person sitting in the chair. The cushions expand from the sides. Emulating the feeling of being body-hugged and helping people with special needs overcome sensory overload.
The OTO chair was designing by Alexia Audrain. Who learns more about the special needs of people on the autistic spectrum while she studying cabinetmaking and designing. "Noise, light, or physical contact can be a real challenge in everyday life [for people with autism]", says Audrain. "To compensate for this sensory disorder, autistic people regularly feel the need to be holding very tightly or to be hugging." This form of deep pressure therapy can have a calming effect and reduce anxiety while improving the person's sense of body awareness.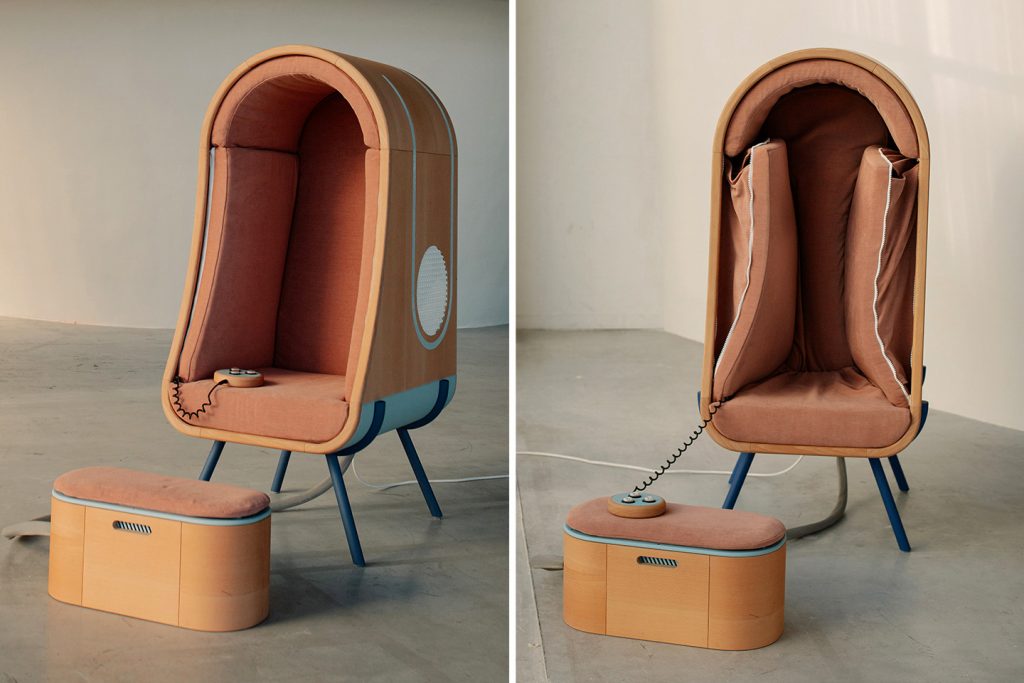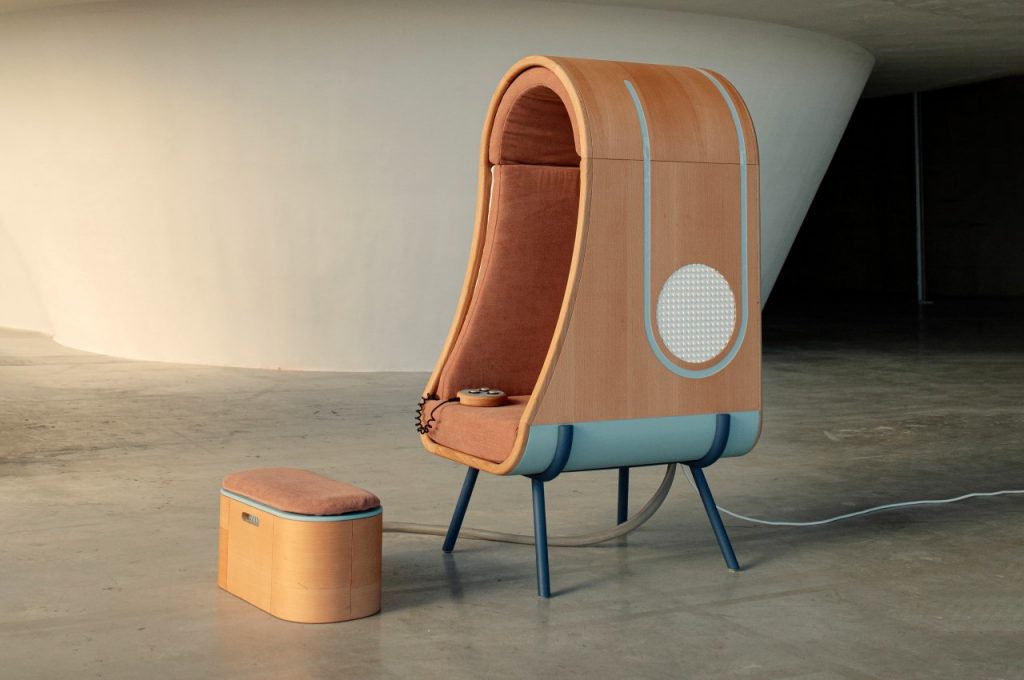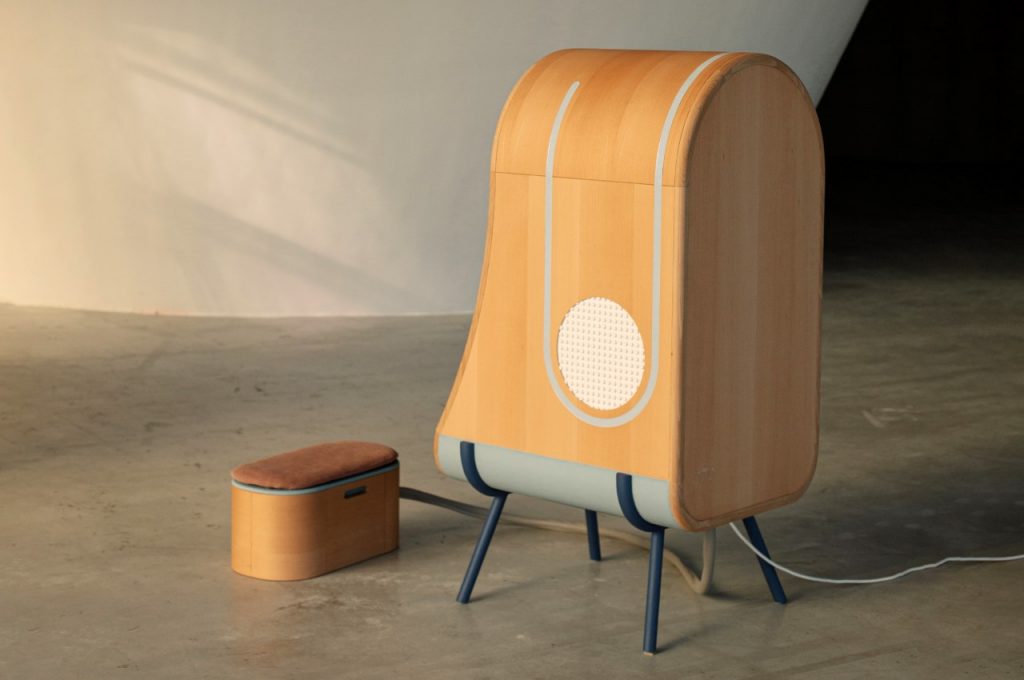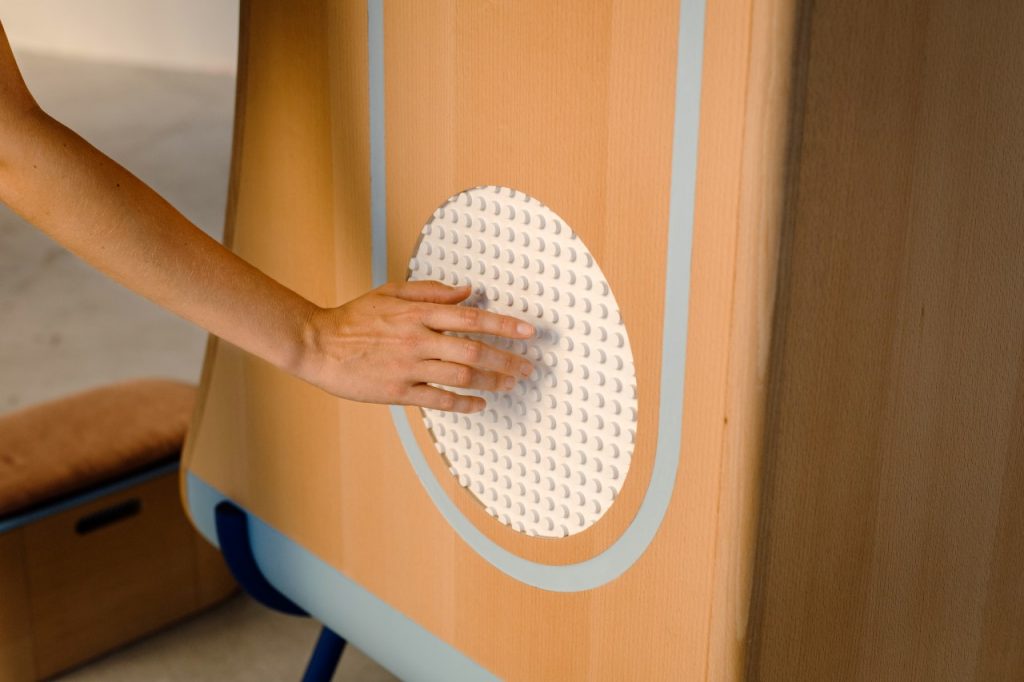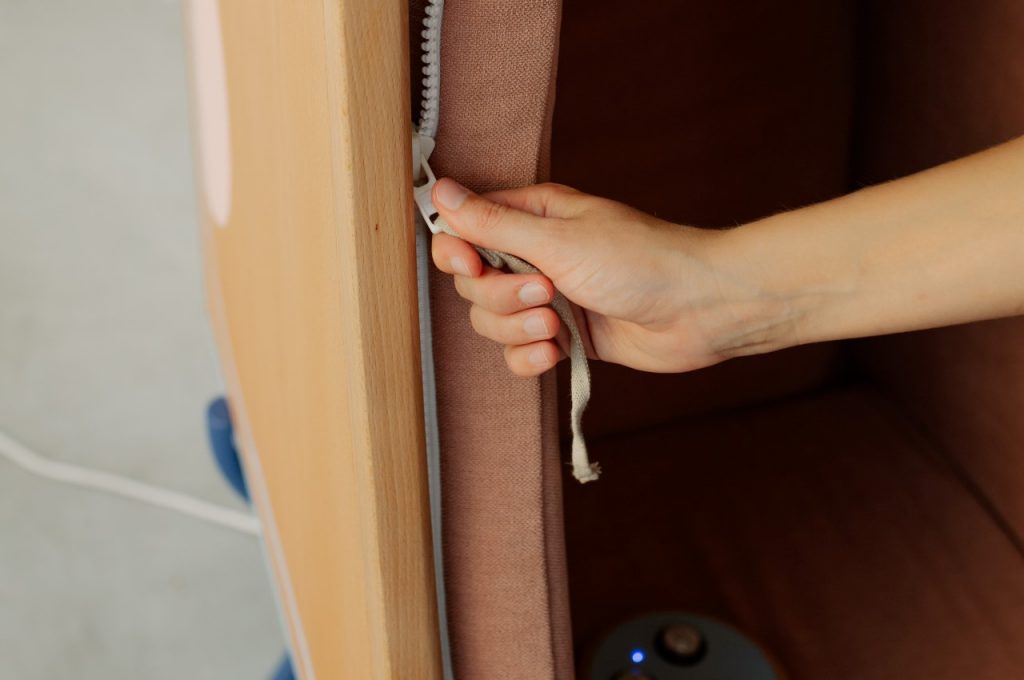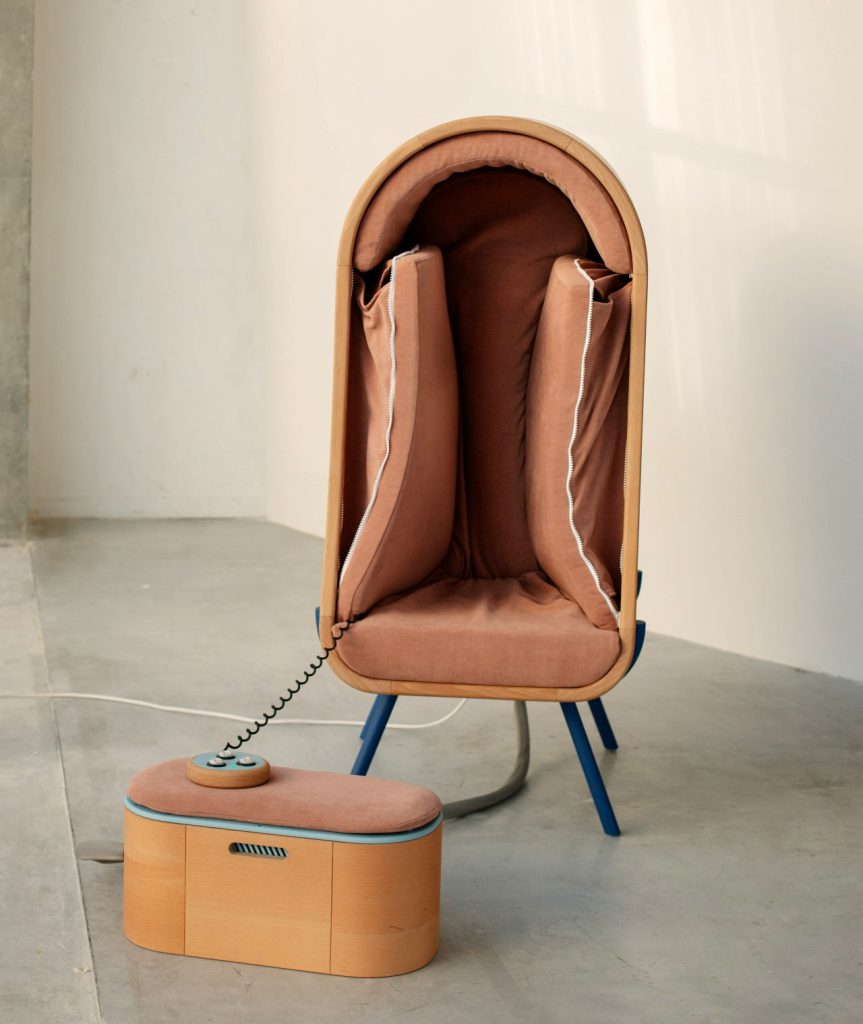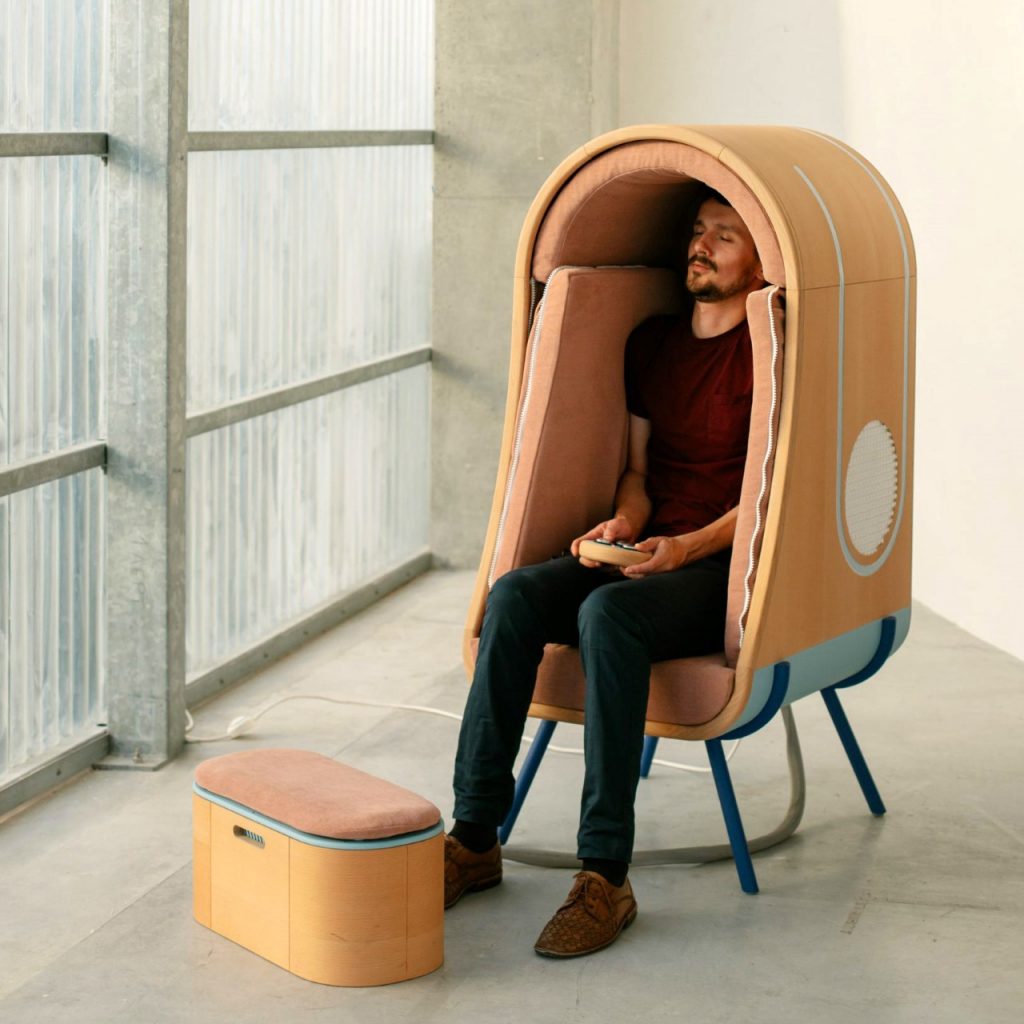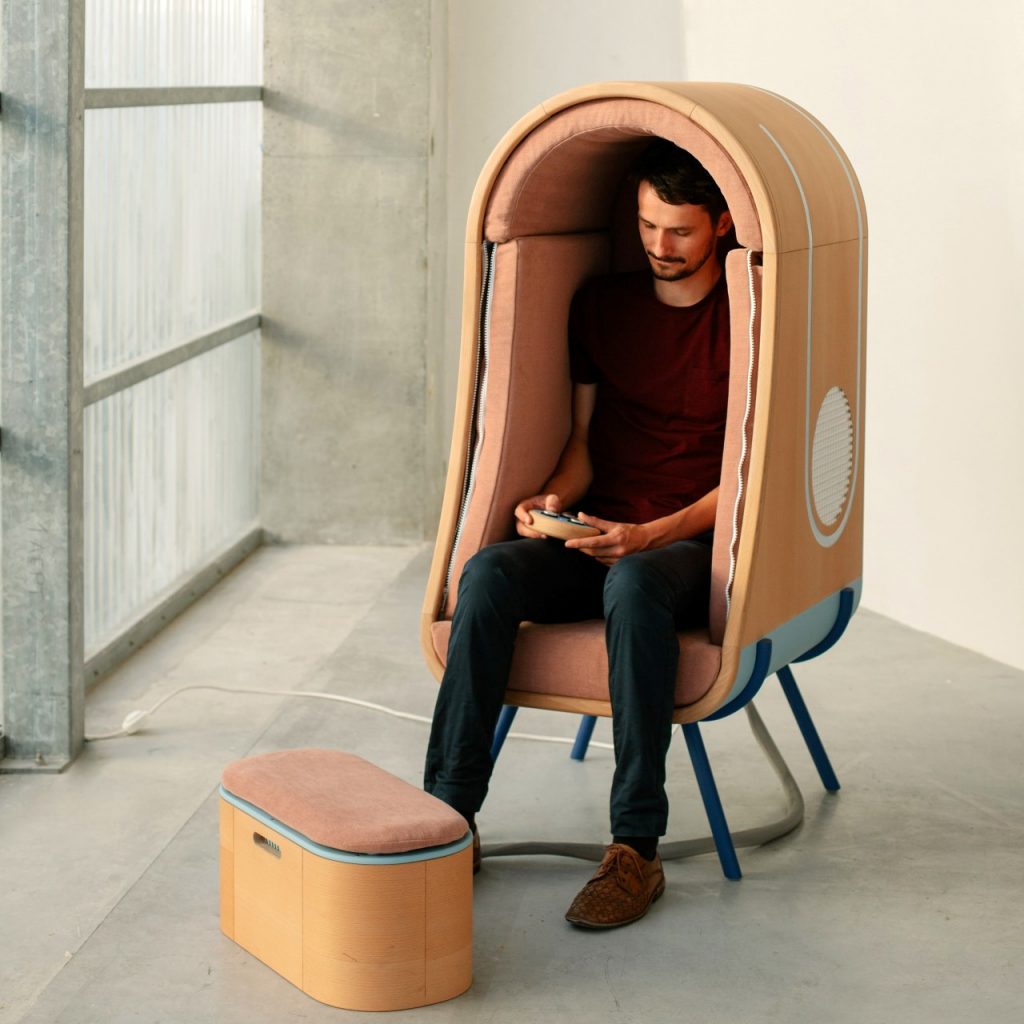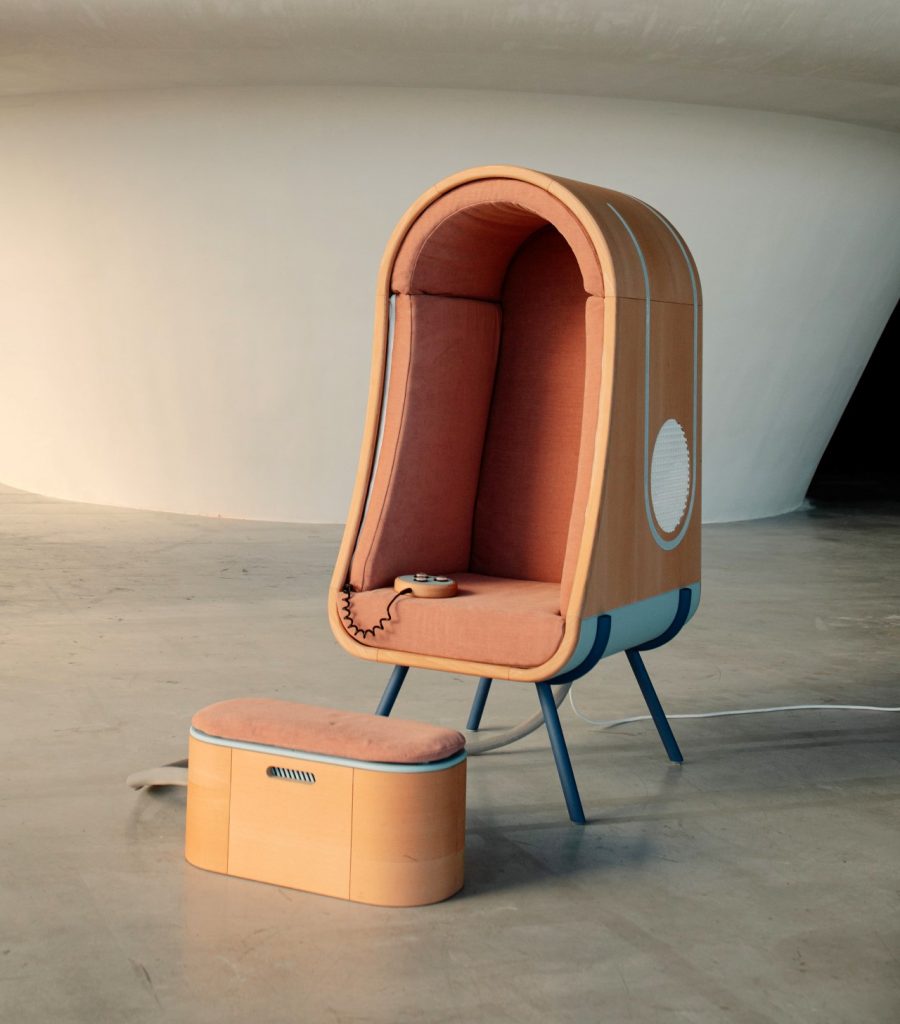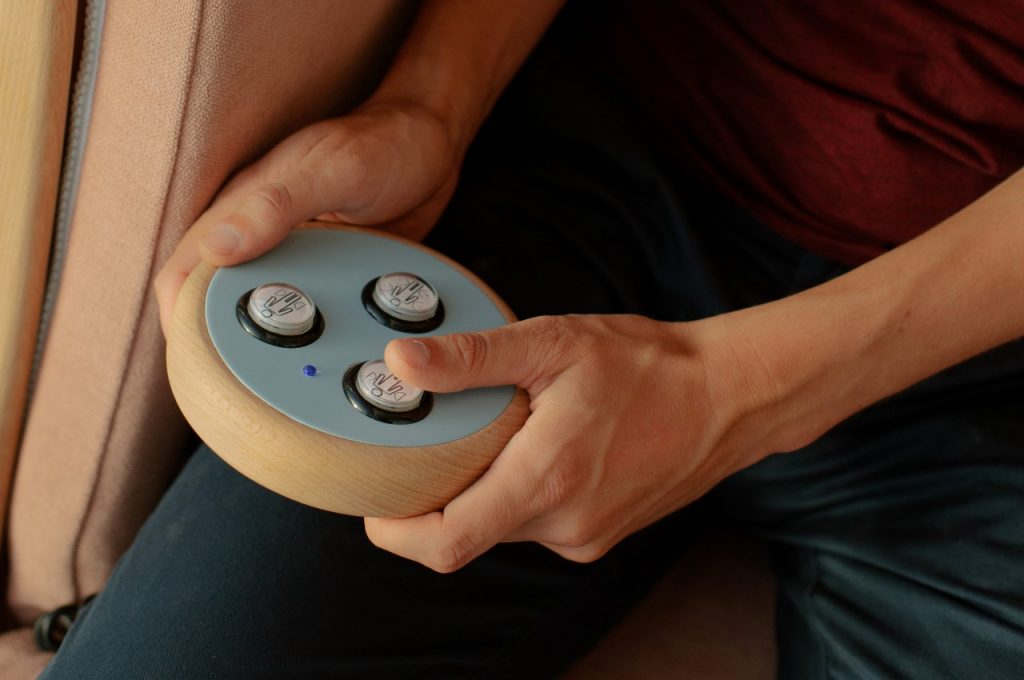 Sensory overloads are causing when the brain is overwhelming by the amount of input it receives in a given time (if you've ever felt fatigued or stressed after a few hours of doomscrolling, that's what it is). This neurological 'traffic jam' causes people to suffer bouts of stress or panic attacks. Something that can be a common occurrence for people on the spectrum. The OTO award-winning Chair has isolating design gives them a 'cocoon' to sink into. While the contracting walls on the side help their brain to forget everything and focus on just their body being gently compressing by the soft cushions. Once the overwhelming feeling passes. The cushions can be deflating back to their original shape.
The OTO award-winning Chair comes with a footrest (that also serves as an Ottoman stool). A texturing panel on the side to help people through tactile therapy. And a simple remote with pictograms that helps the person seating to control the chair's inflating walls. The cushions on the side are designing to expand when unzip. And will sit flat against the chair when zipping back.
Thanks to its cocoon shape. OTO offers privacy and gives a reassuring effect and a feeling of safety for the user. While the upholstery of the chair helps dampen audio, creating a quiet safe space.
A National Winner of the James Dyson Award. OTO now progresses to the international leg of the award program, with the results being announced on October 13th.