I'll be honest, in the one and a half years that movie theaters remained shut, I haven't missed them. For the most part, every Warner Bros. movie in the coming year will simultaneously release in theaters as well as on streaming apps, and chances are Disney plans on doing the same thing, so you're really not missing out on much. Except the overpriced popcorn and noisy moviegoers. The only real gap in my at-home streaming experience is the fact that I don't have a projector of my own, although if you're like me, the VAVA Chroma makes a compelling case. The short-throw 4k triple laser projector uses triple-laser technology to transform your wall into a massive 4K UHD display measuring over 120 inches diagonally, and dual 30W Harman Kardon speakers inside the projector fill your room with booming audio.
All you need is a microwave, some Orville Redenbacher, and comfy chairs and you've got your own at-home movie theater. The best bit? Built-in Alexa allows you to choose your movie, play/pause/rewind, and switch to the football match using just your voice. And unlike in movie theaters, nobody will shush you when you do.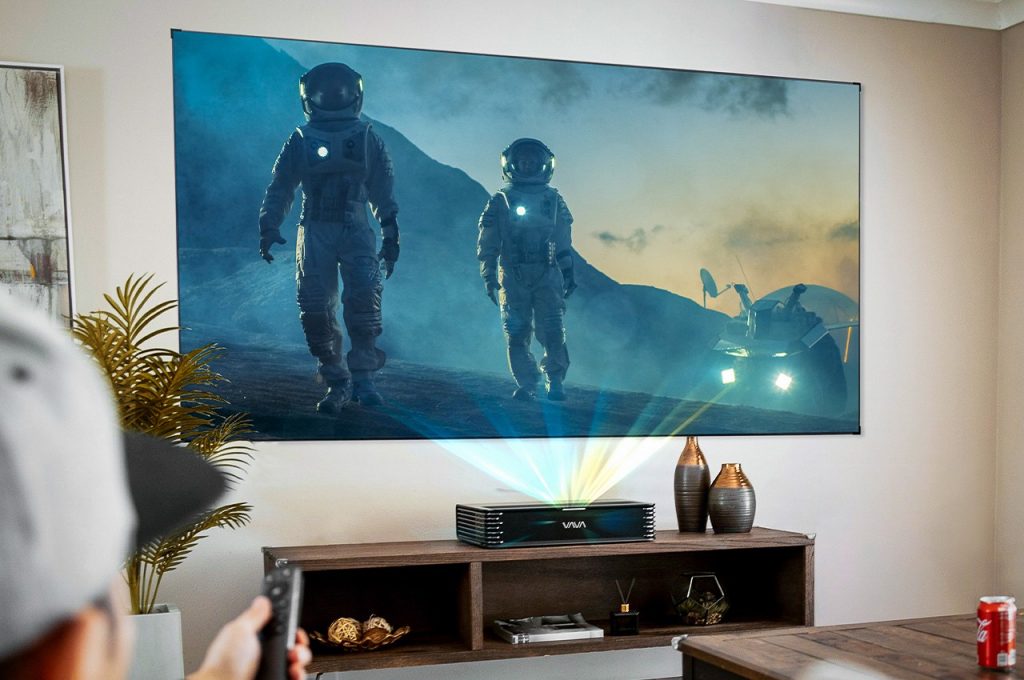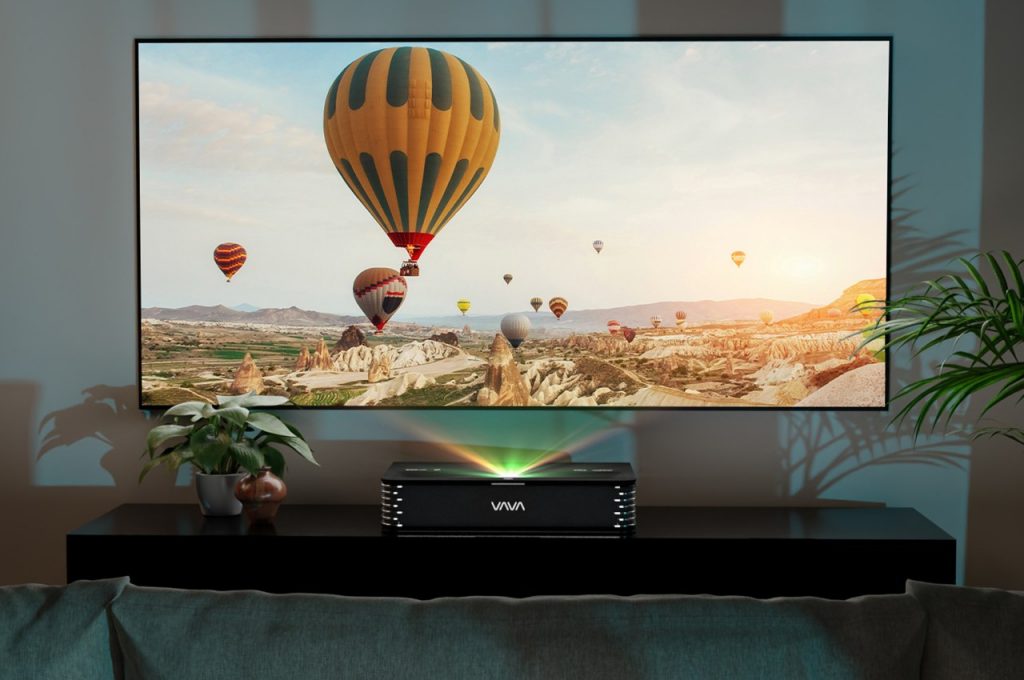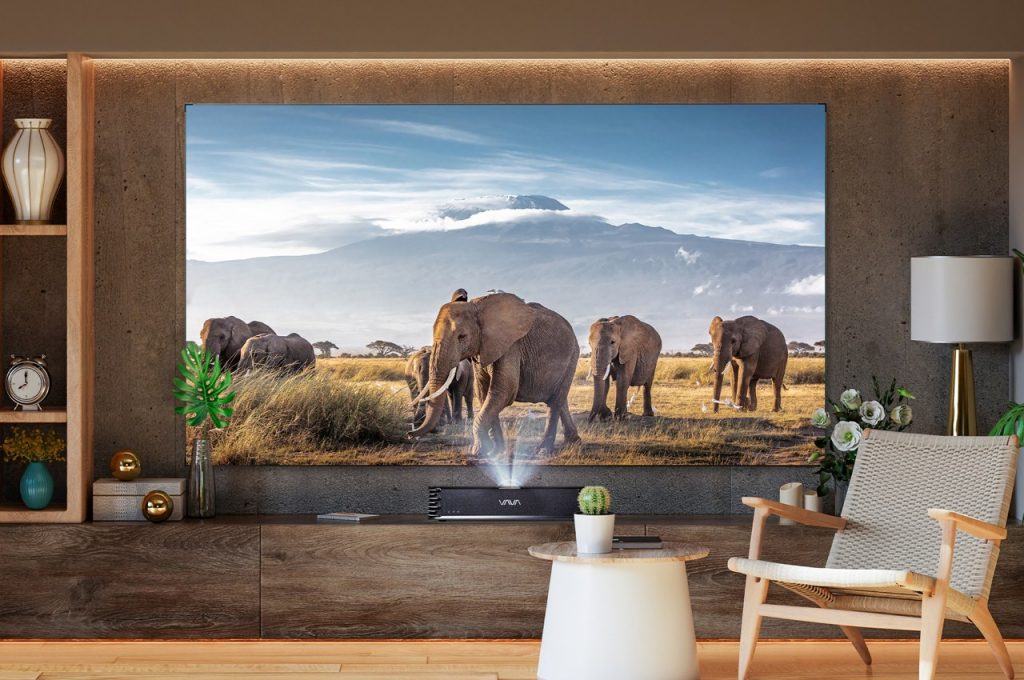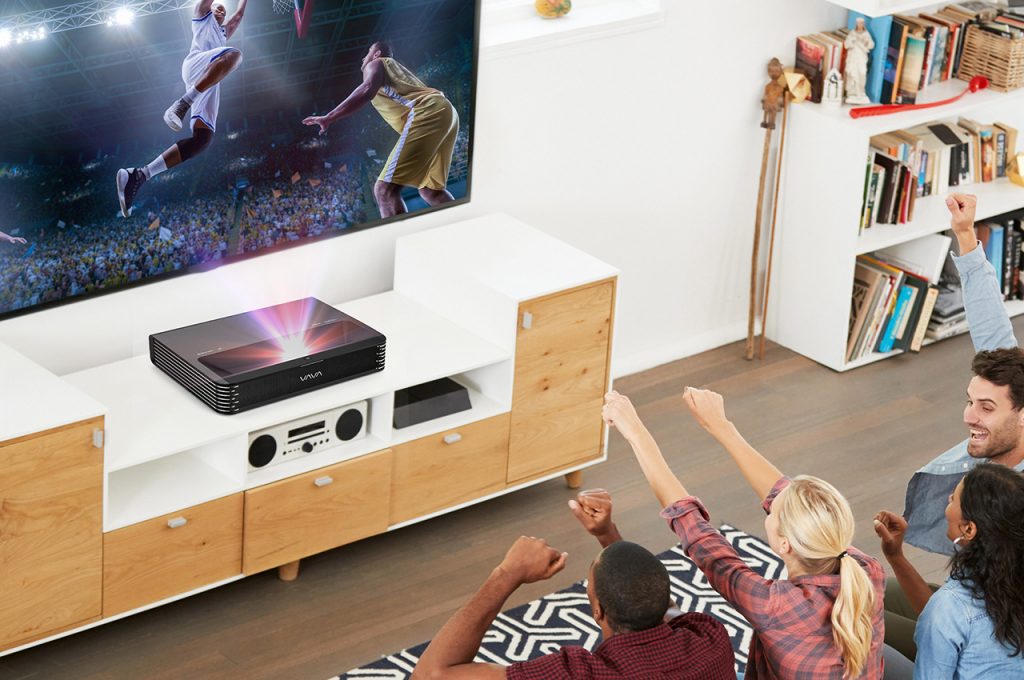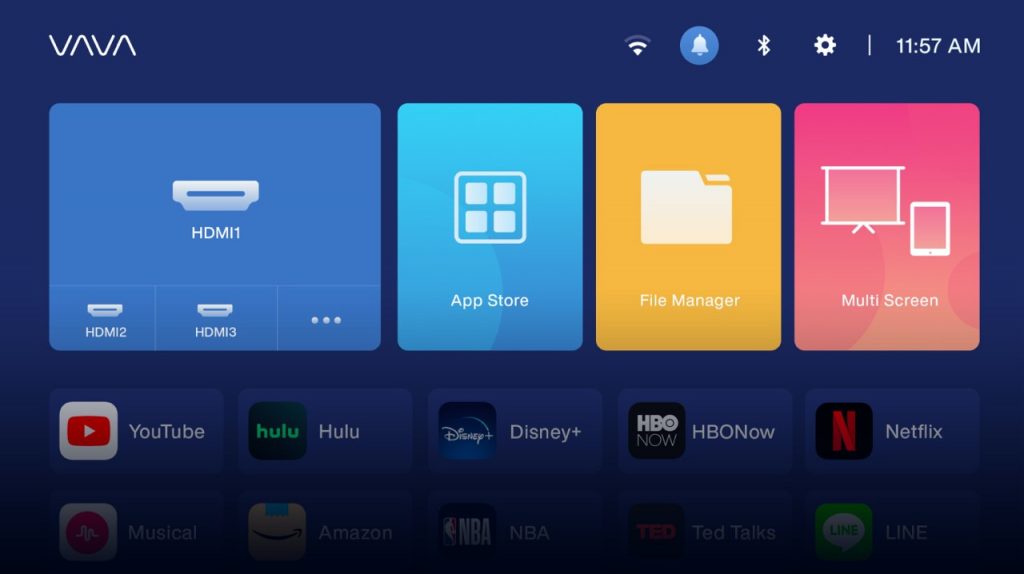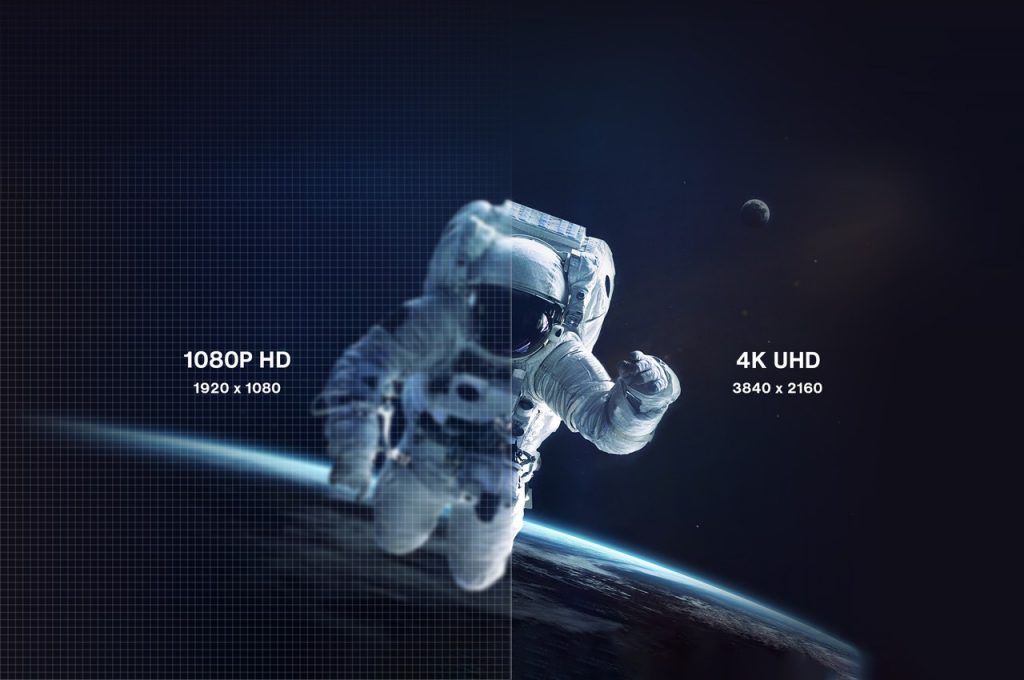 VAVA makes a few really compelling arguments on behalf of its cutting-edge projector. For its compact size, the VAVA Chroma can project a display that measures anywhere between 80 inches to 150 inches diagonally. While most projectors require a dedicated spot and careful placement and orientation, the Chroma is an ultra short-throw projector and can directly be placed against a blank wall, while it projects an image upwards onto the wall. As far as the image itself goes, the Chroma uses the world's most advanced ALPD® 4.0 laser technology and a Red, Green, Blue Plus triple laser light source to produce a sharper 4K UHD image with HDR10, up to 106% Rec. 2020 color range, exceeding the color range of top movie theater projectors.
The projector connects to your WiFi network and runs Android TV. Supporting every single streaming app you'd find on your Android phone, tablet. Or Chromecast, and even comes with three HDMI and one USB input just in case you want to hook up other devices like your laptop, set-top box, or even your PlayStation or Xbox. Two 30W Harman Kardon speakers on the inside fire rich, balanced audio towards the viewers for an immersive experience. And if that somehow isn't enough. 3.5mm audio inputs and Bluetooth connectivity allow you to hook up your existing speakers to the VAVA Chroma.
While the smart 4k triple laser projector does come with its own remote. It's operable via voice too, thanks to built-in Alexa. Supporting integration with the rest of your smart home appliances. You could potentially just use voice commands to tell Alexa to dim the lights and switch on the AC. Ask your AmazonBasics microwave to make you popcorn, and tell your VAVA Chroma to play Season 5 of Money Heist. After all that, do you really need to go to a movie theater anymore?!
Packing a fair bit of a punch, the VAVA Chroma doesn't come cheap. But it is running a 50% discount on its Indiegogo launch day. While its retail price sits at $5698, it costs $2799 with the discount. Which for a 4K ultra short throw triple laser projector with a 150" massive display and 60W Harman Kardon speakers. Sounds like a pretty sweet deal if you ask me.