What a self-watering herb planter??? After 15 months of lockdown, I can barely take care of myself, leave alone my plants. My sleep habits are completely haywire, my junk-food intake is off the charts, and I won't lie, I've skipped quite a few baths. The point I'm making (apart from the fact that I'm kind of disgusting) is that taking care of plants is a TASK. It requires dedication, effort, and involvement which comes naturally to some. But for others, there's Pico.
Pico first appeared on the scene last year as an incredibly compact and versatile self-watering planter. It was tiny enough to attach to your fridge like a fridge-magnet. And all you had to do was put the seeds in and watch them grow on their own. Pico not only automatically watered your plants for you, it automatically gave them sunlight too. Taking care of practically all of your plant's needs. After gathering over $1.5 million in crowdfunding last year, the designers behind Pico decided it was time for Pico to have an elder sibling. Meet the Pico Max, a compact, self-watering herb planter that turns your kitchen counter into a kitchen garden. From herbs to fruits, veggies, sprouts, succulents, and even leafy greens, Pico Max manages it all.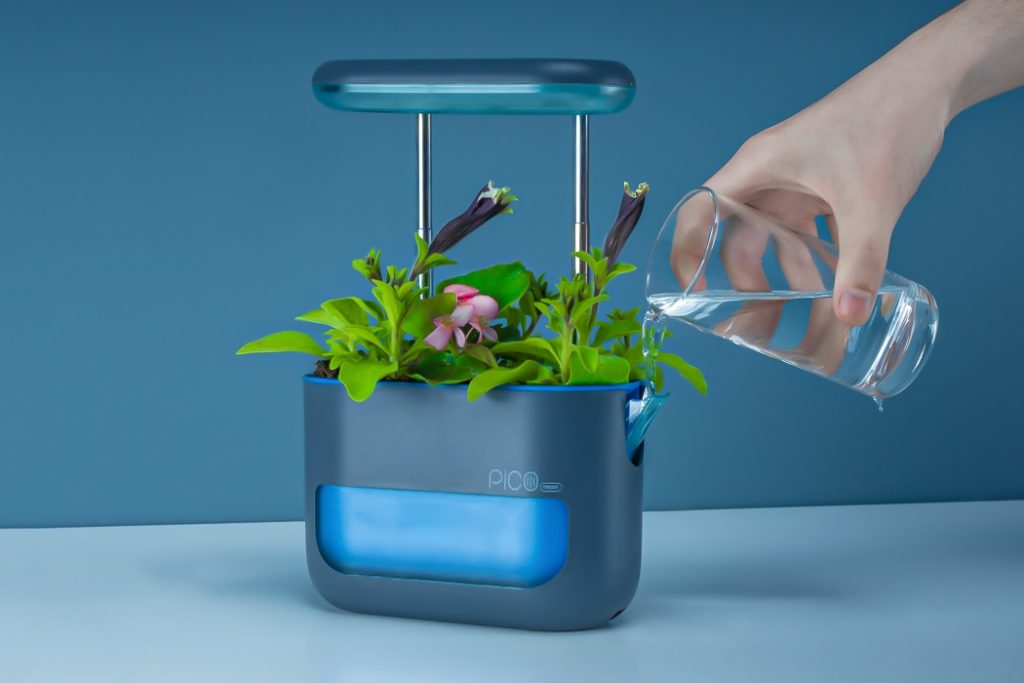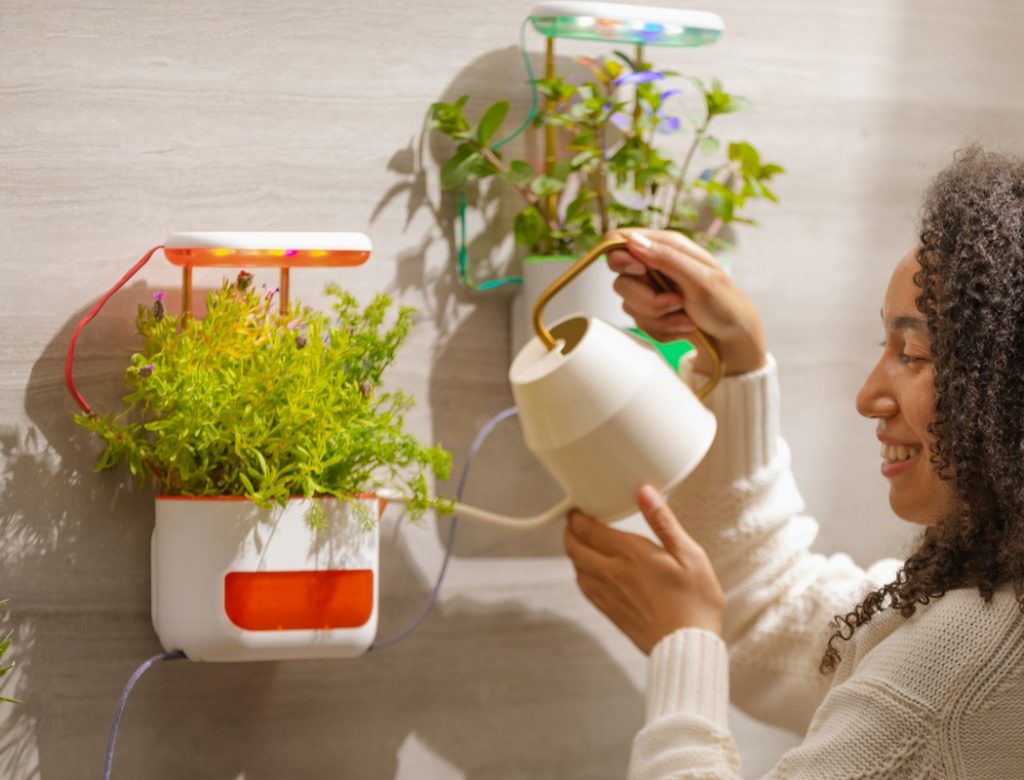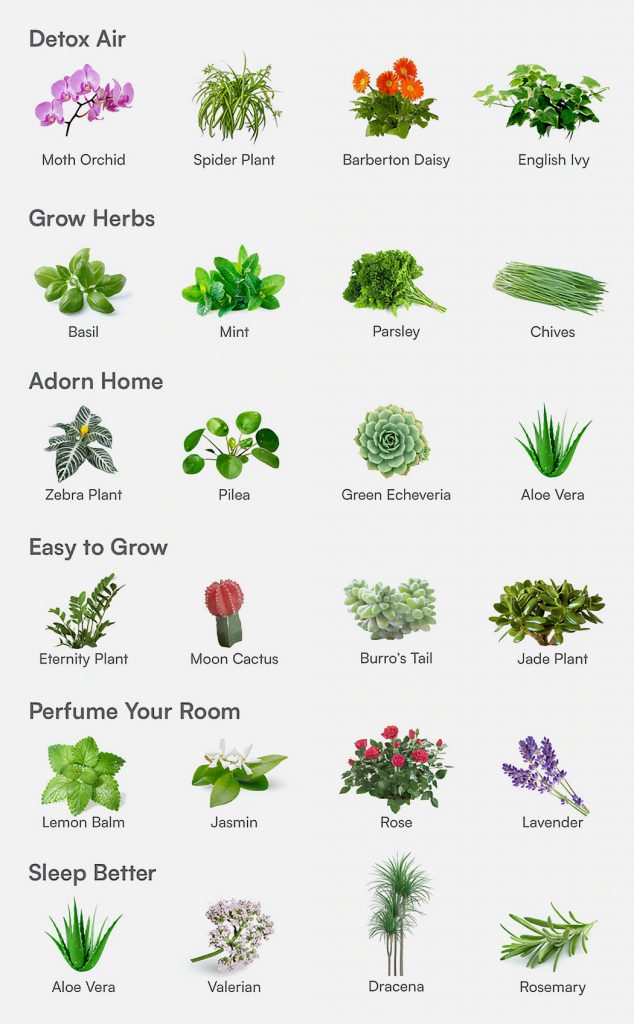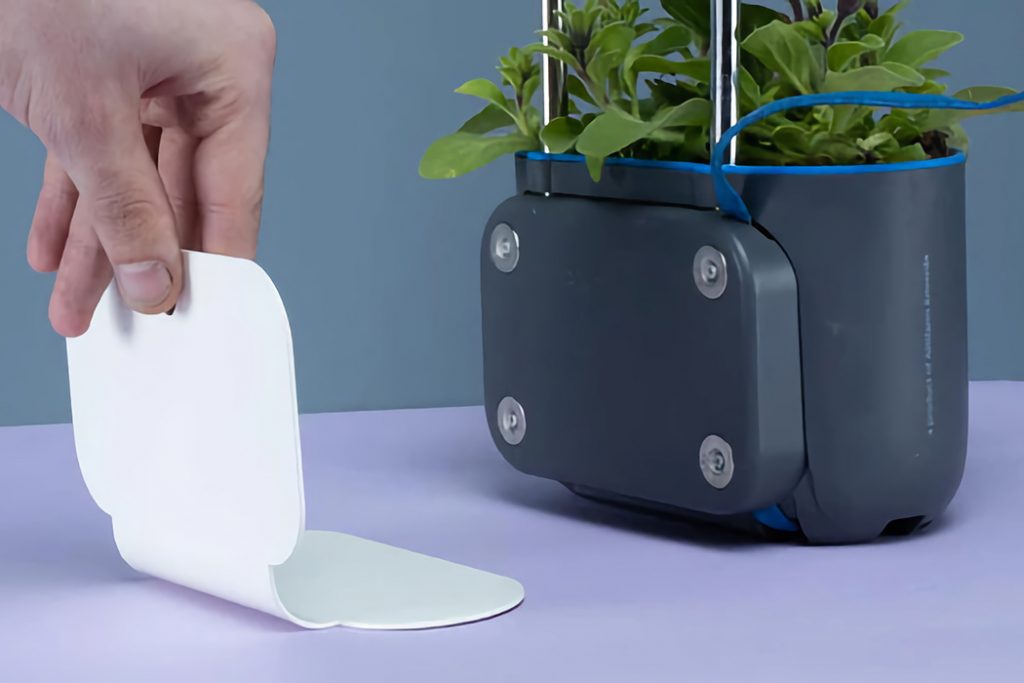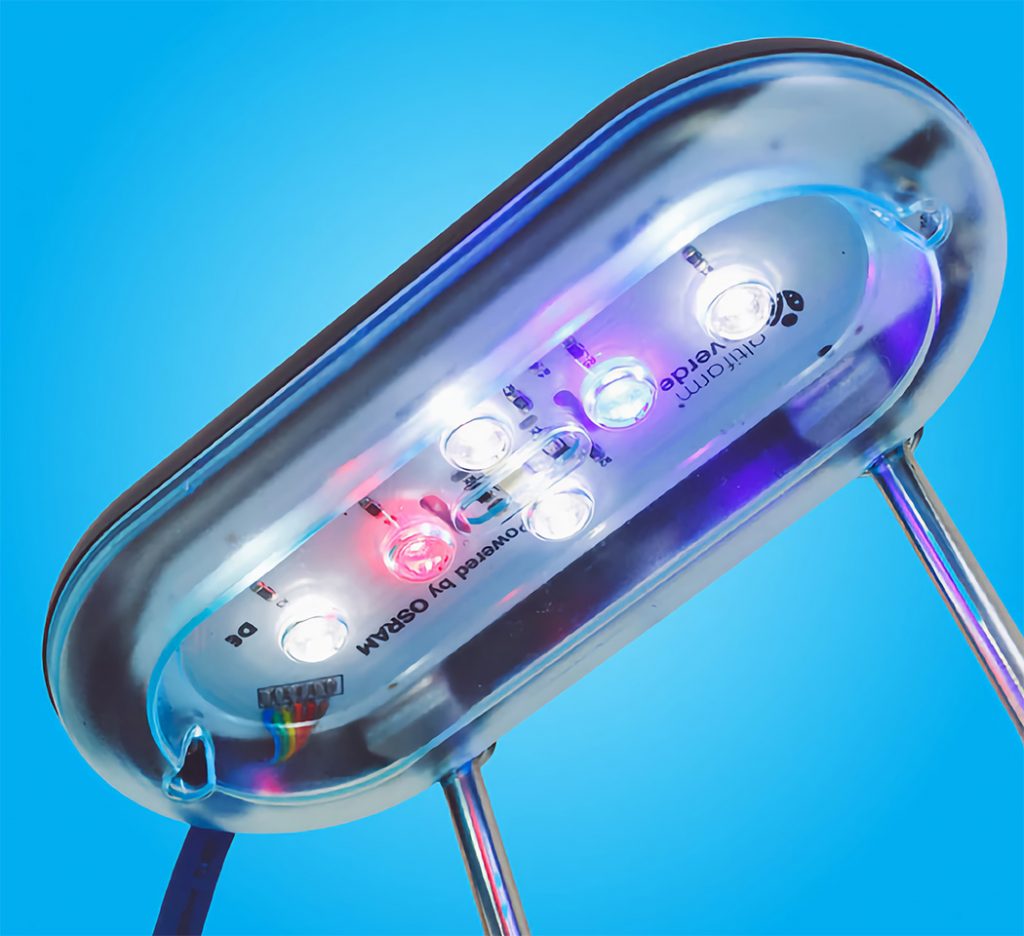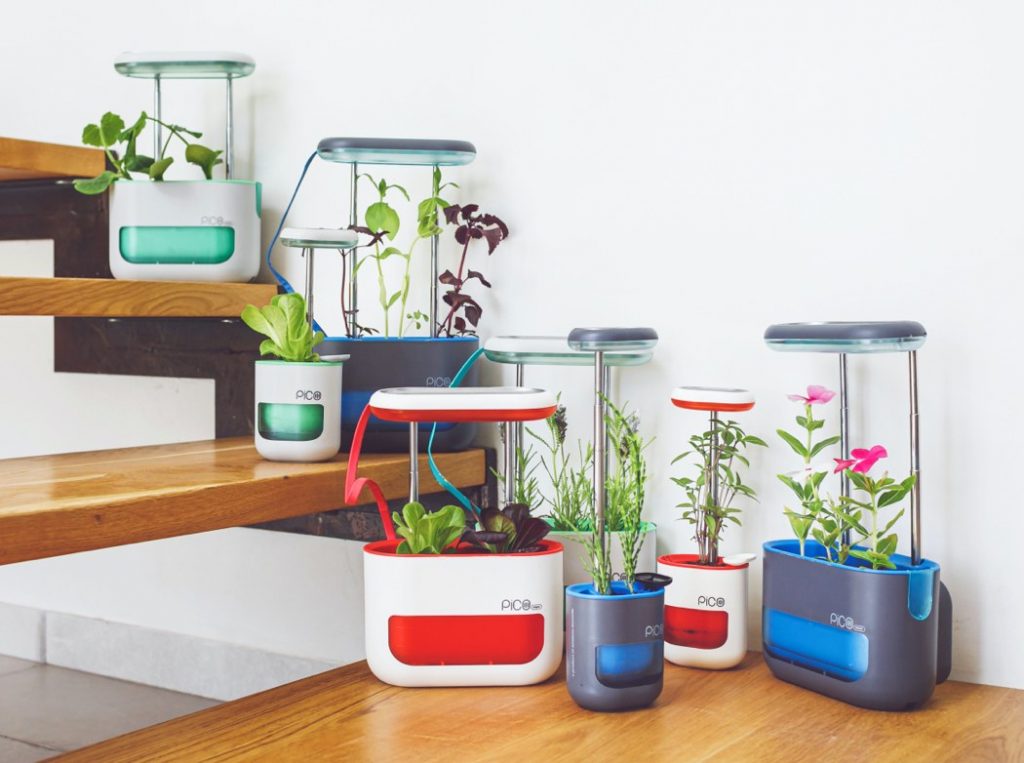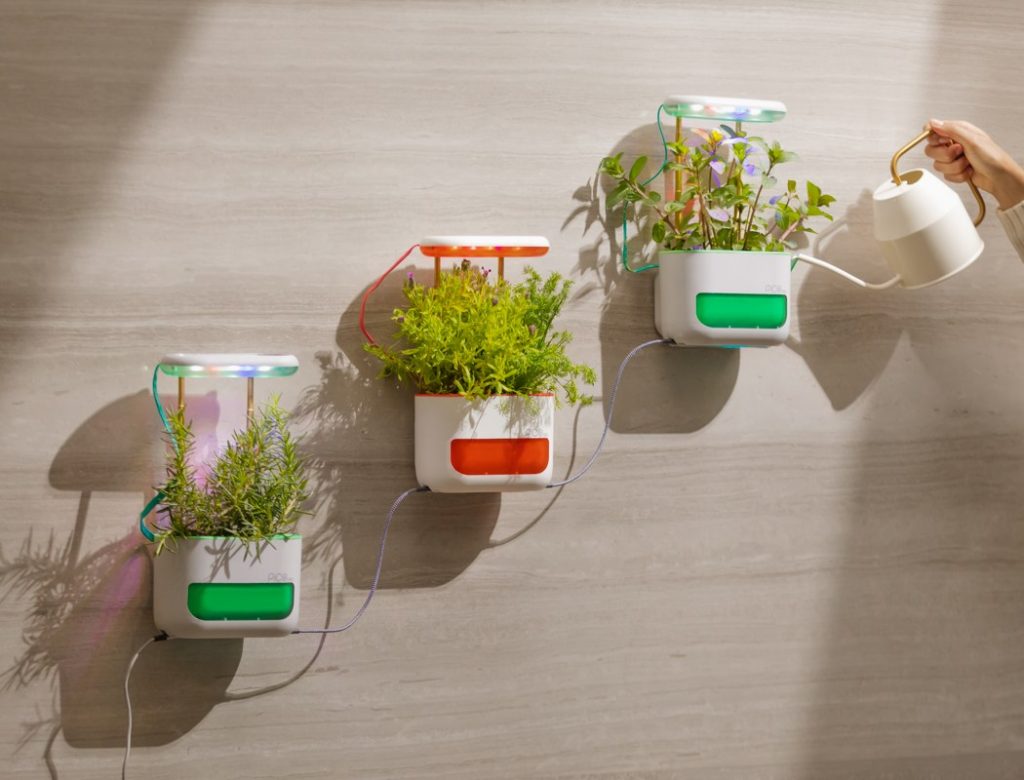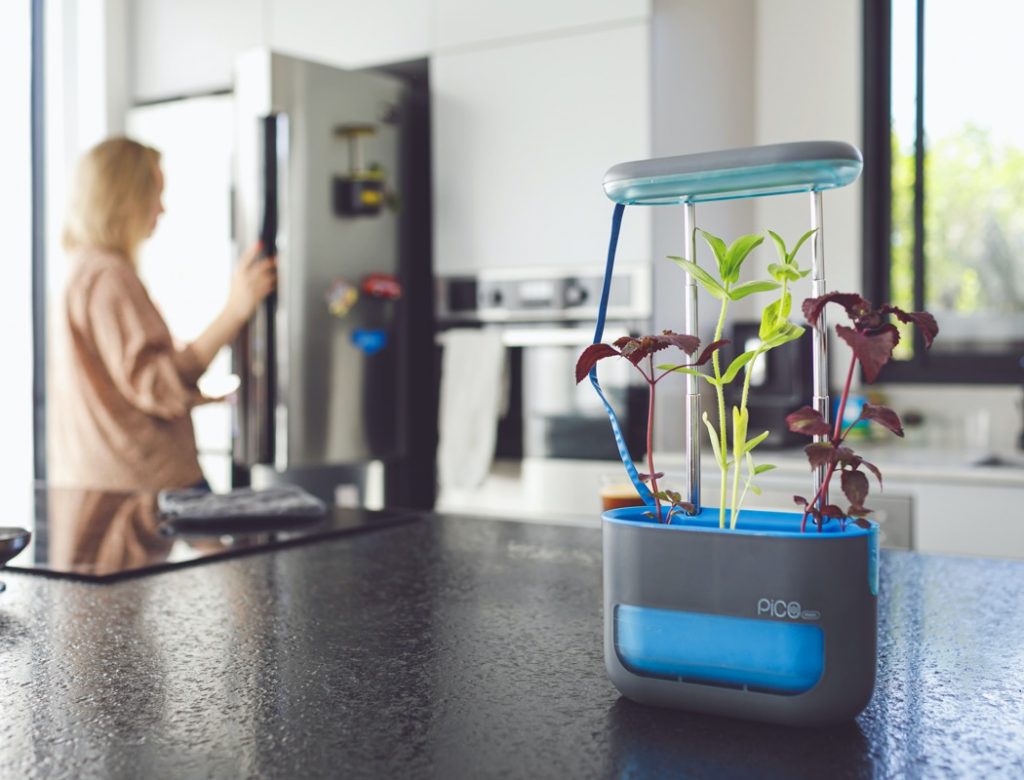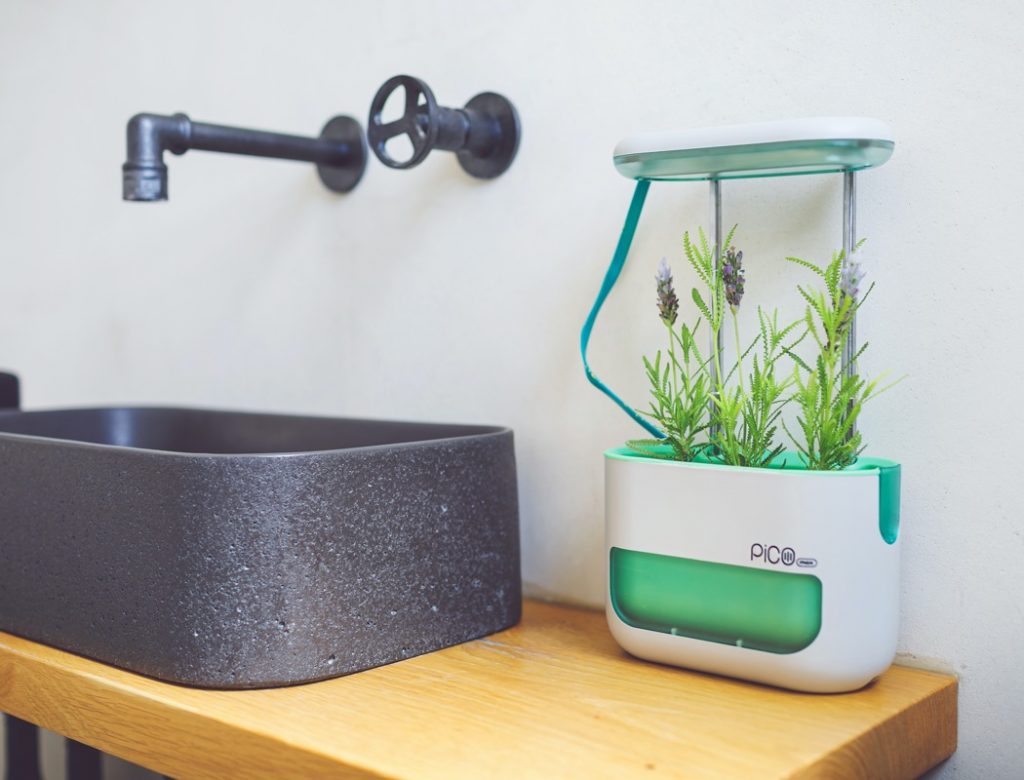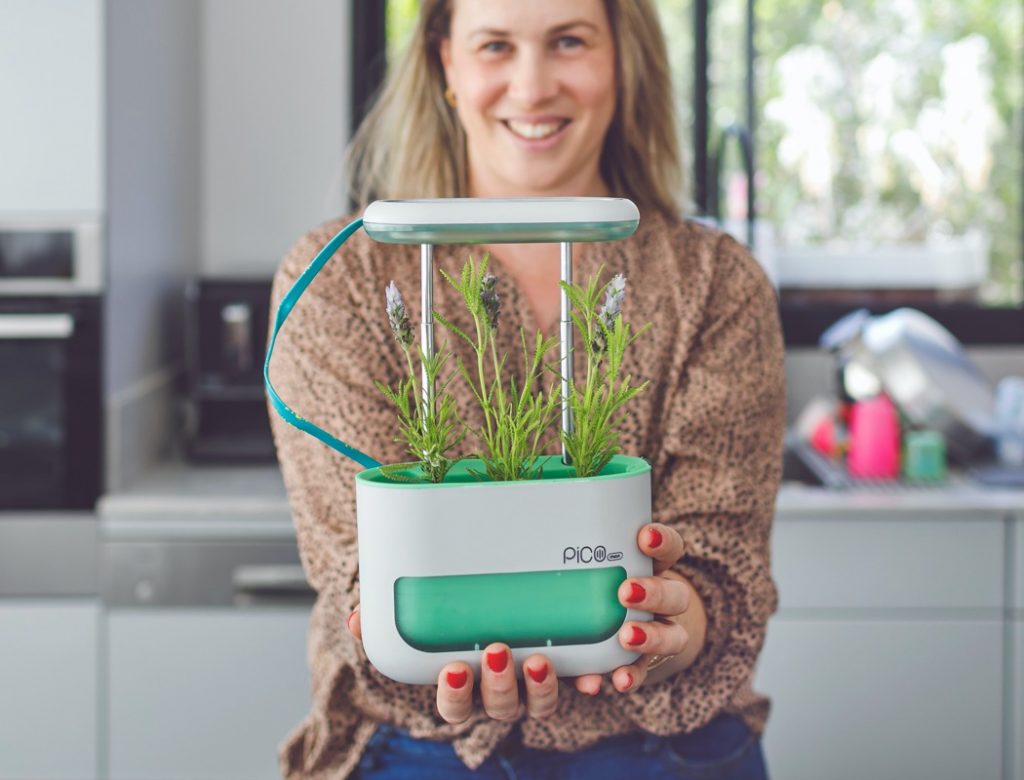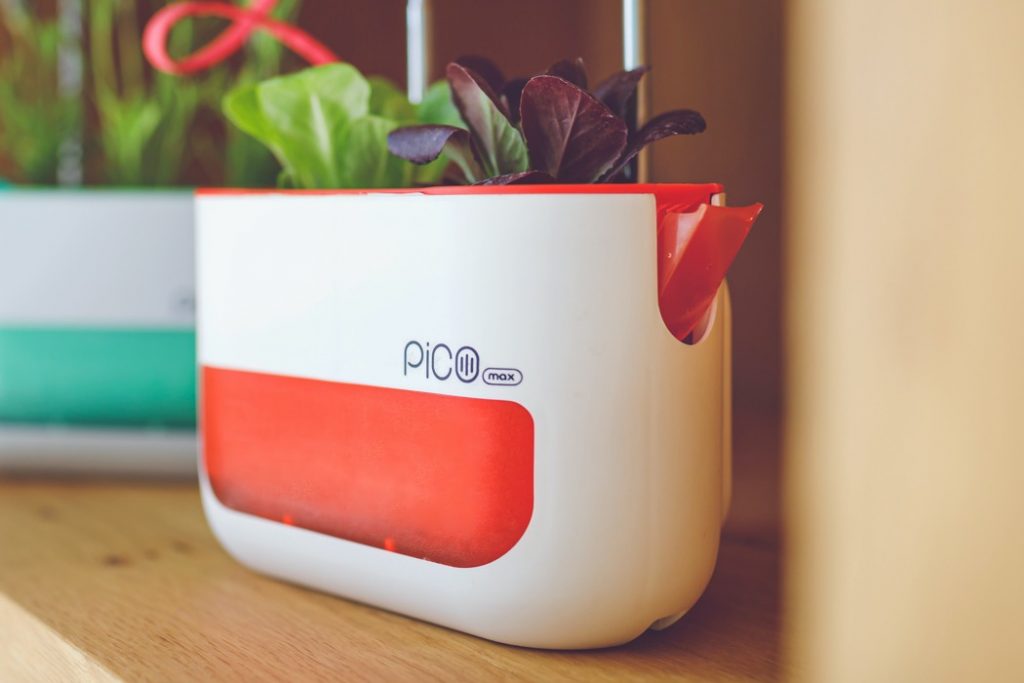 If last year's Pico was for enthusiasts looking to dip their toes in gardening. Pico Max helps them take gardening more seriously by actually cultivating plants that serve as decor, natural air-purifiers, or as kitchen ingredients. It comes with a wider gardening bed than its predecessor, allowing you to grow even more plants than before. The planter itself comes in a funky set of colors that add vibrance to your decor. And have an integrated window on the front that lets you observe the planter's water level. Each Pico Max comes with its own dedicated water reservoir and the plant basically waters itself as and when it needs. All you really do is replenish the water reservoir every couple of days and you're good to go!
Just like the original Pico planter. The Pico Max comes with its own LED lights that auto-switch on/off and auto-dim to give your plants the light they need to photosynthesize. The LED panel is carefully calibrating to mimic sunlight. And the entire panel sits on telescopic arms that let you adjust the LED's height as the plants keep growing taller and taller. Each Pico Max runs on a 10,000 mAh battery that gives the planter 4 days' worth of power at a stretch. Although they can also be connecting to a power source (quite like a smart speaker) for 24×7 use. And even linking together in series so that one plug-point can supply power to multiple Pico Max planters.
Using the Pico Max is as easy as making instant noodles. The planter comes with an optional all-in-one micro-green kit that contains the seeds, nutrients, and the growth medium. Just place the seeds in the growth medium and add water to the reservoir and your plant begins sprouting in a week. The planter can be placing on flat surfaces or even wall-mounting to add a splash of green to your space. Just like the original Pico, you can attach the planter to your refrigerator too. Giving you a one-stop destination for fresh ingredients. You can use the Pico Max to grow practically anything. From fragrant flowers to succulents and even veggies and herbs. Pico Max's extensively tested design takes the guesswork out of gardening. So all you need to do is focus on showing everyone else what a great plant-parent you are!