We've all either missed a connecting flight or even our first one and have had to find that somewhat (hardly at all) comfortable spot in the airport where we could kill a few hours before our rescheduled flight. If you haven't been there–consider this a cautionary tale. While being stuck in an airport is never comfortable, designer KAI XIA developed a Sleep Experience Center, a snoozy oasis where users can kill those hours, otherwise spent sleeping upright in a worn-down, leather waiting chair, in blissful comfort.
Sleep Experience Center is essentially a sleeping and living pod. That can be stationing in any setting from an airport to a remote science research center. The pod offers a soundproof place of respite stocked with everything from a full entertainment system to a smart mattress that adjusts to your preferred sleeping conditions. Designing for Keeson Group, Sleep Experience Center took to spaceships. And luxury automobiles for inspiration, fusing advance technology with a contemporary. Sleek interior to deliver optimal resting conditions.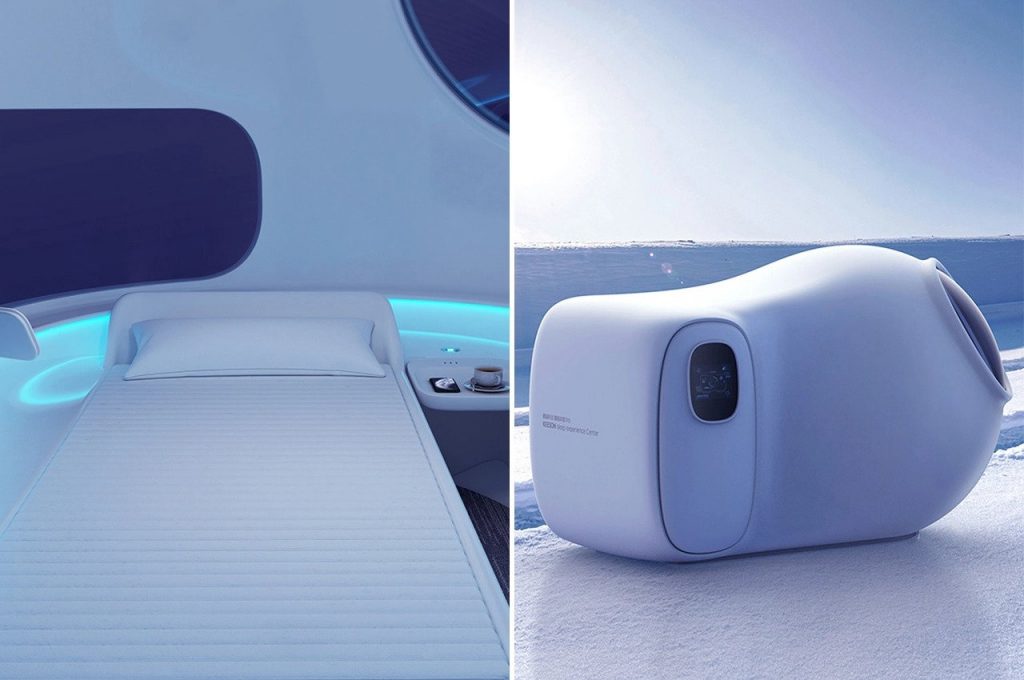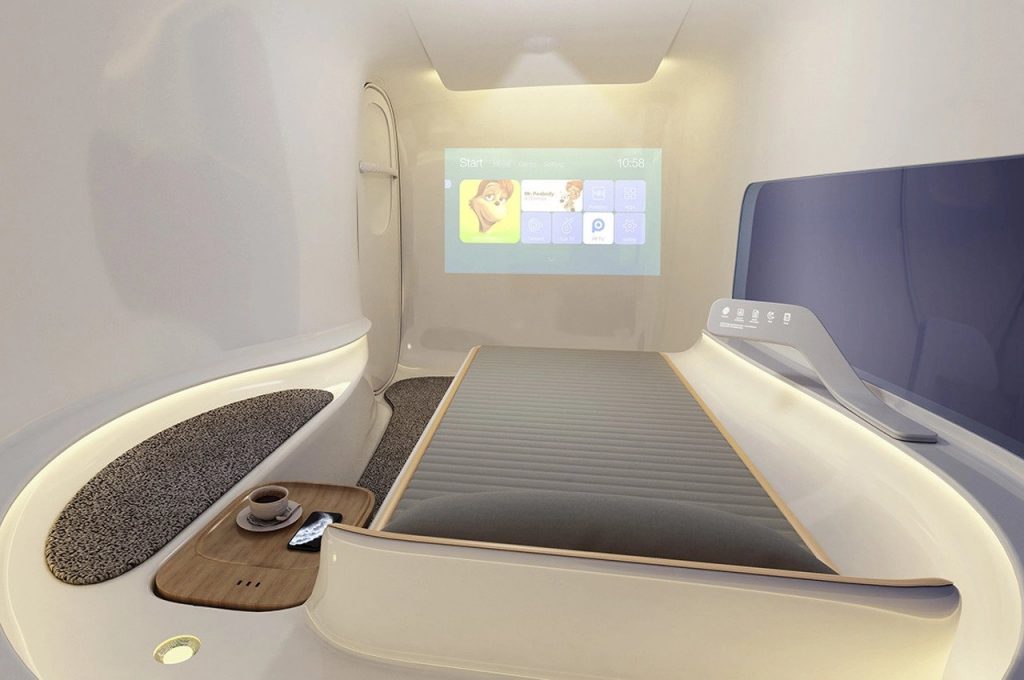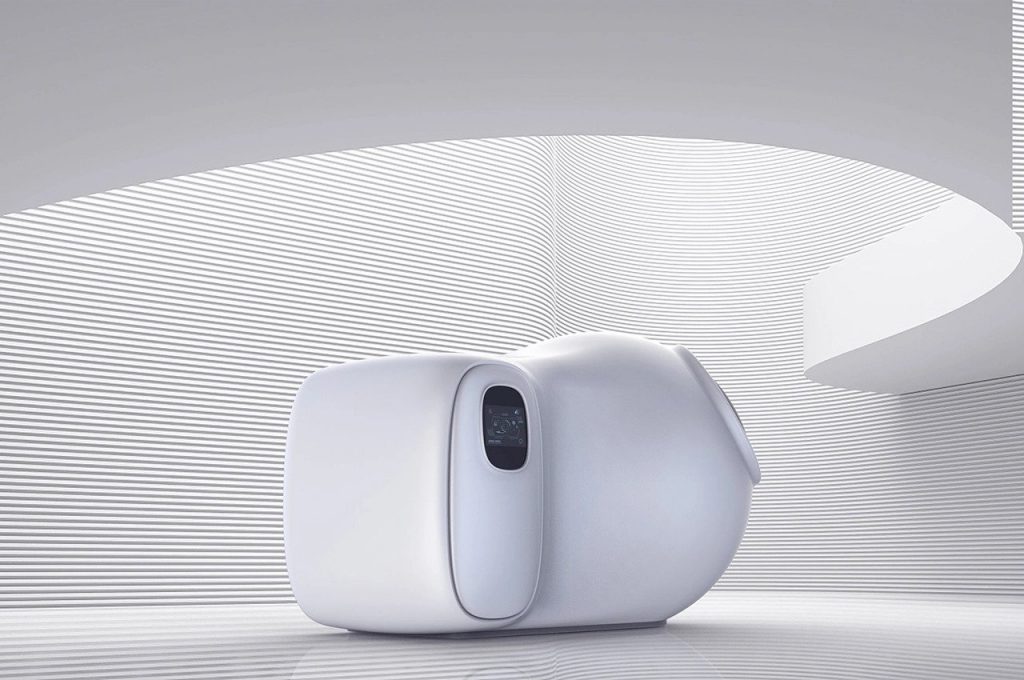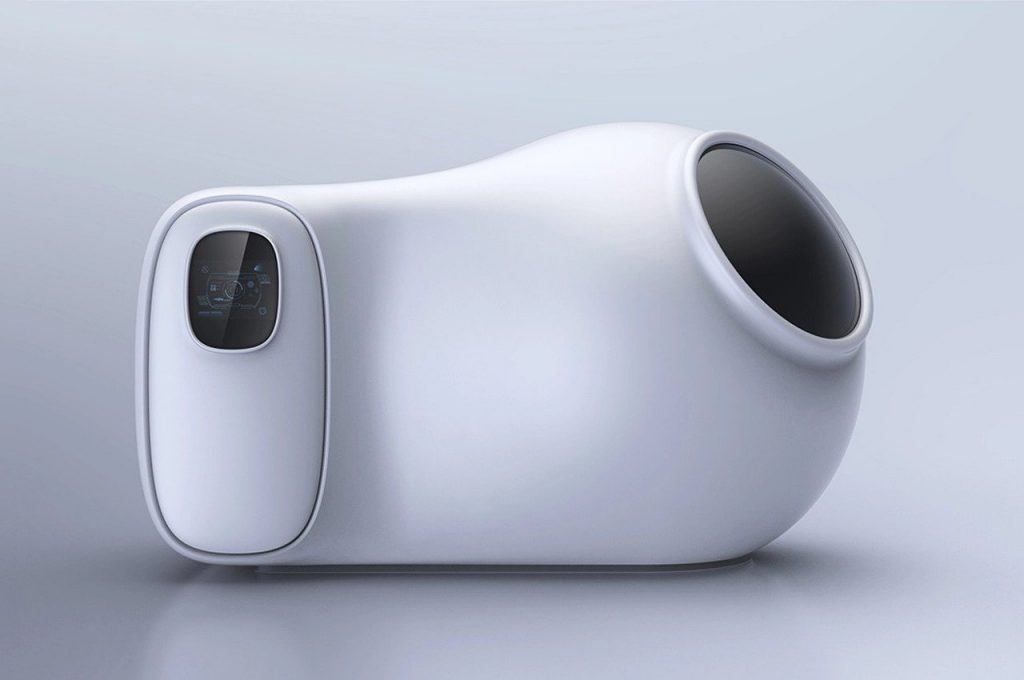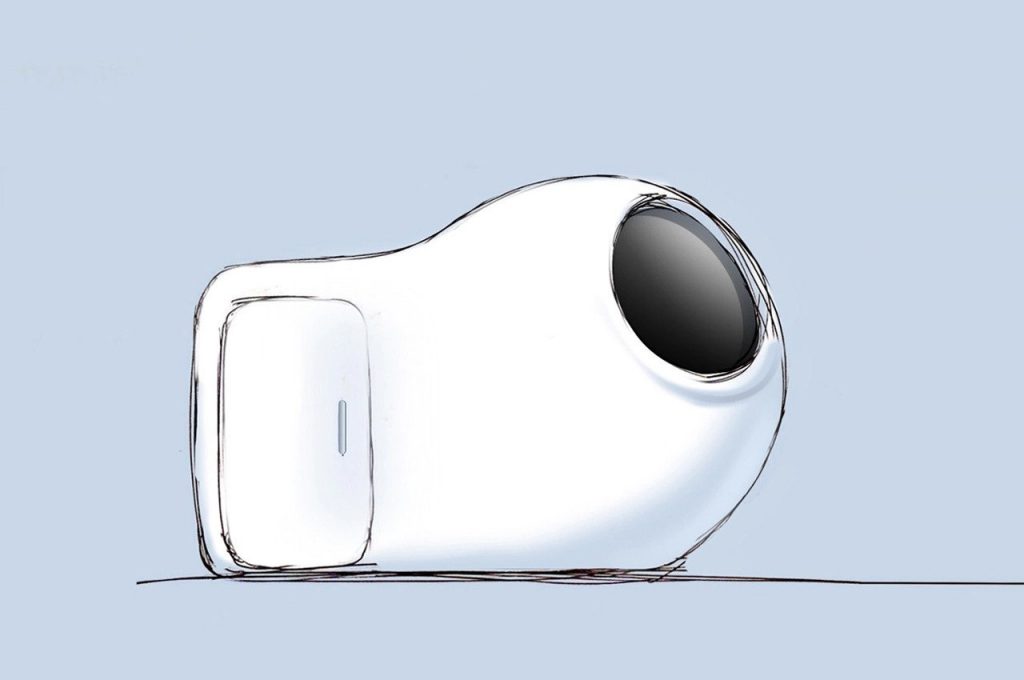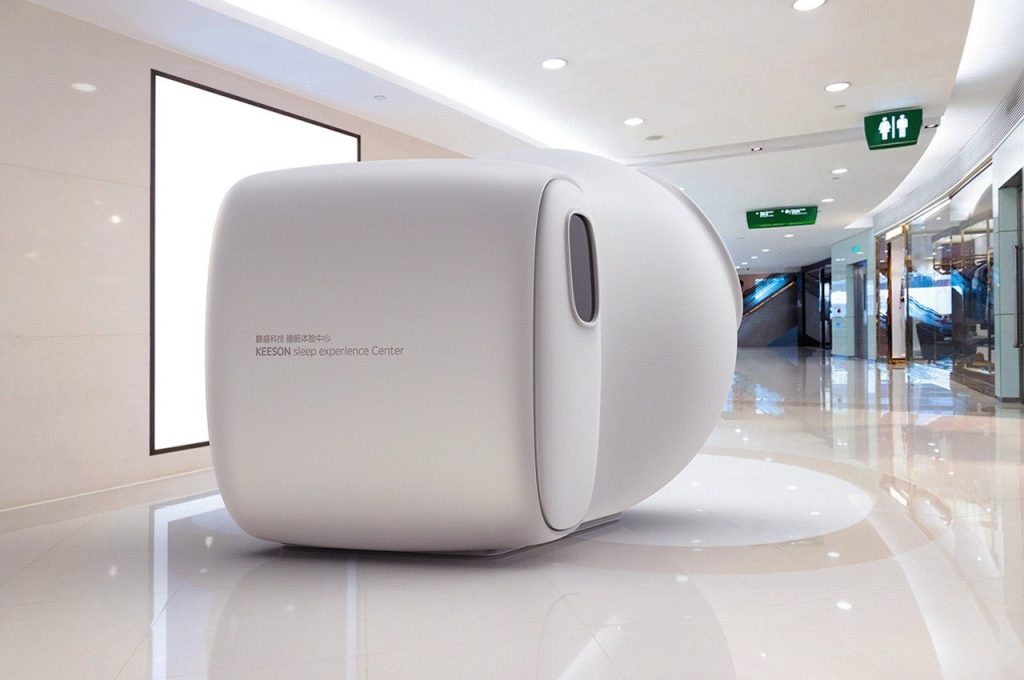 freestanding pod
The showstopper of the pod is definitely the smart mattress, boasting integrated smart technology. That uses software algorithms and hardware sensors to automatically adapt to each user's body and ideal sleep settings. The freestanding pod is defining by four separate zones. A sleeping area, entertainment center, storage zone, and control module. If users hope to catch some Z's or play their favorite video game while waiting for their flight. An automated service offered through WeChat grants them access to the pod. Inside, an operation panel allows users to choose their own (restful) adventure.
Everything from aroma-therapeutic lamps to a built-in air filtration system fills out the interior of KAI XIA's Sleep Experience Center. Atmospheric lighting can be manually adjusted. While the air filtration system runs out of sight underneath the pod's bed. Inside, users can top off their smartphones with some battery juice. And enjoy a quick bite to eat before takeoff.