I just hate the messy dirty floor. I don't even prefer to step on those floors. Still sometimes we have to go to those places. But trust me. I would never put my bags on those. I wish we have something like a side-table to put or hang the bags on. Imagine a world where every time you step indoors and take off your coat. Instead of hanging it on a coat rack, you place it on the floor. It sounds absurd because your coat would obviously get dirty if you kept it on the floor. And for that exact reason, coat racks have existing for centuries. Now imagine stepping indoors and taking your backpack off and keeping on the floor. Sounds perfectly normal, right? It shouldn't.
Your backpack is as much a part of your apparel as your coat is. Or your cap or sunglasses for that matter. As a society, we've come to accept keeping bags on the floor. And having their bottom surface collect dust and dirt over the years. You wouldn't do it with any other part of your outfit. So why is it okay to keep your bag on the floor? That's a question the guys at Addio Design Collective found themselves asking too. With that very design brief, they created the Atlas Backpack Stand. A new category of furniture that serves the purpose of a side-table as well as a stand for hanging your backpacks.
So they don't have to touch the floor. Ikea, Ashley, Steelcase and Herman miller are few of the best furniture brands in the world. They are famous for their creative furniture designs.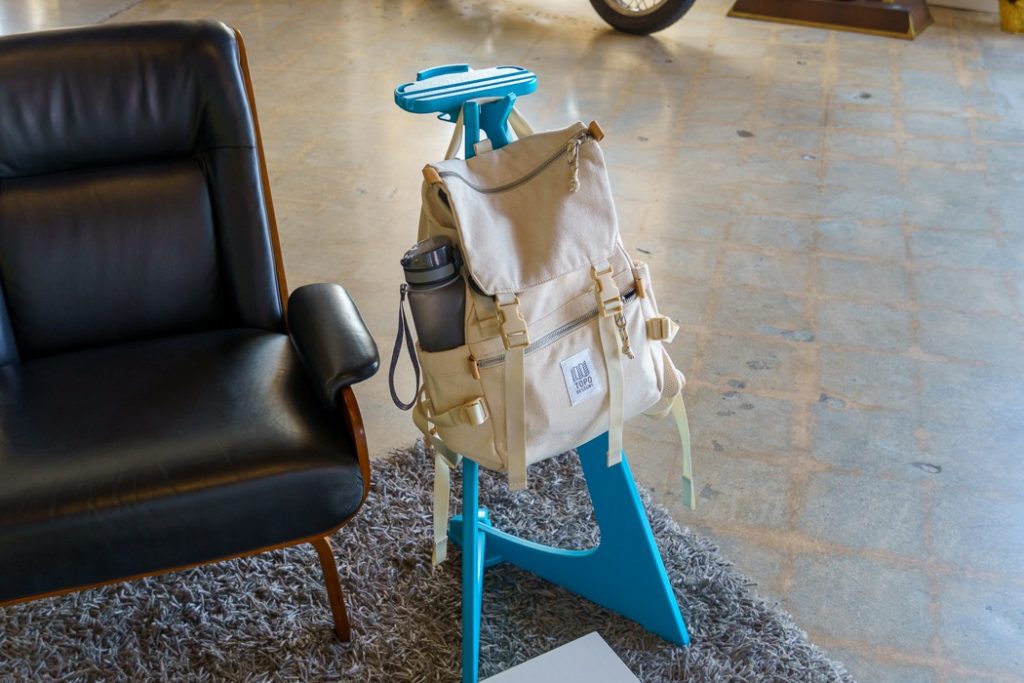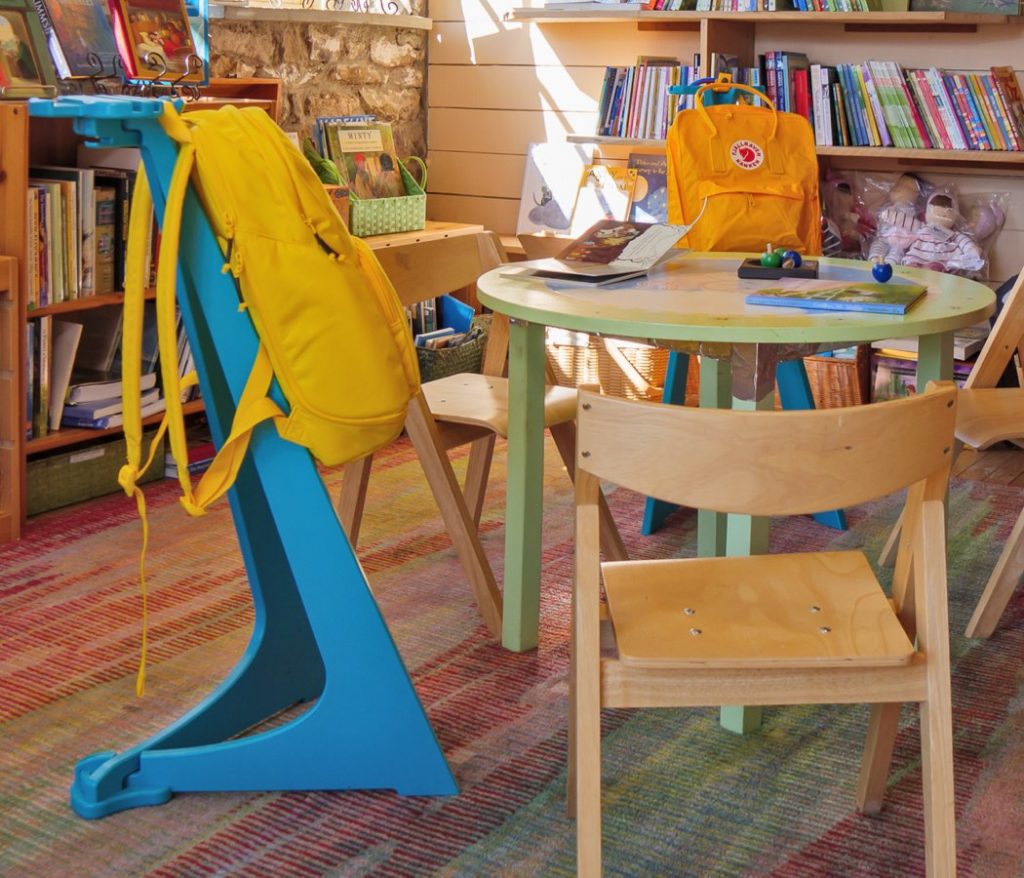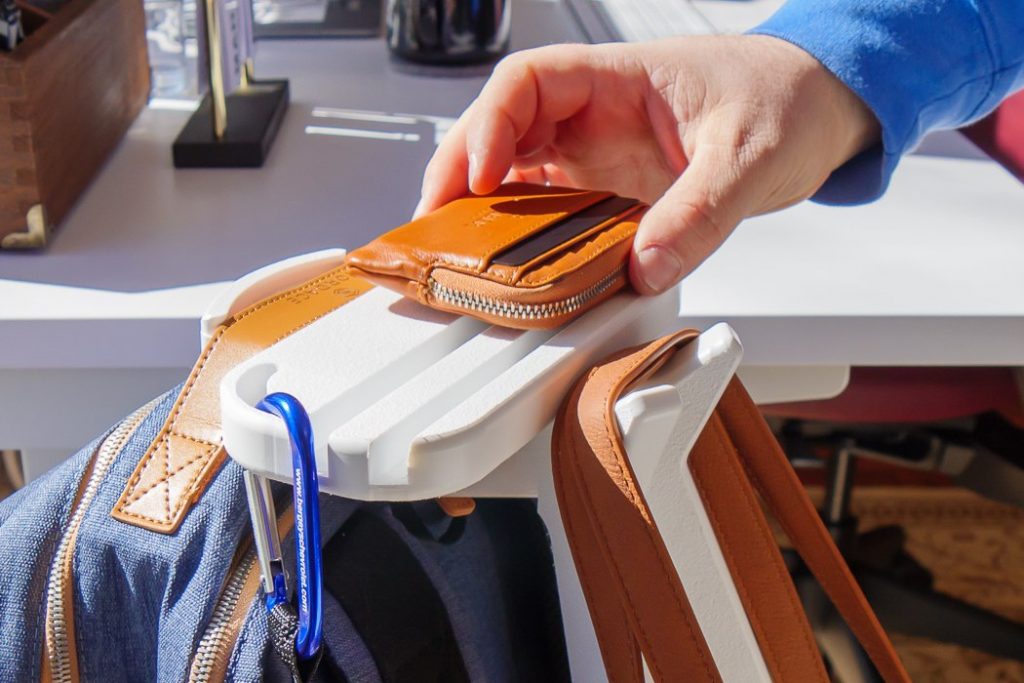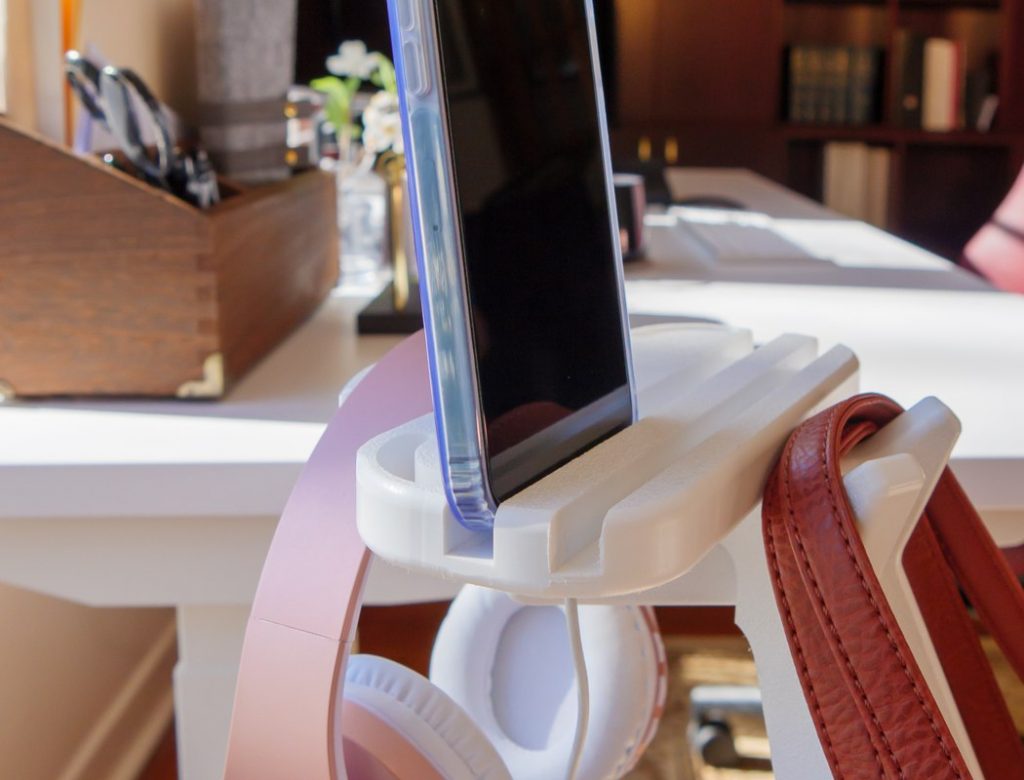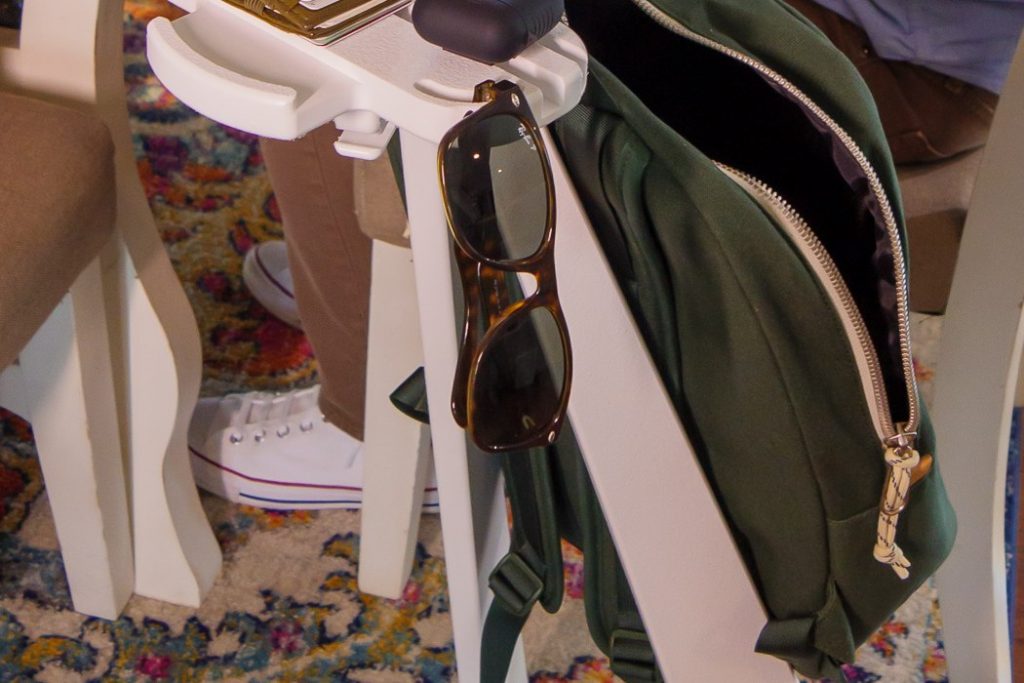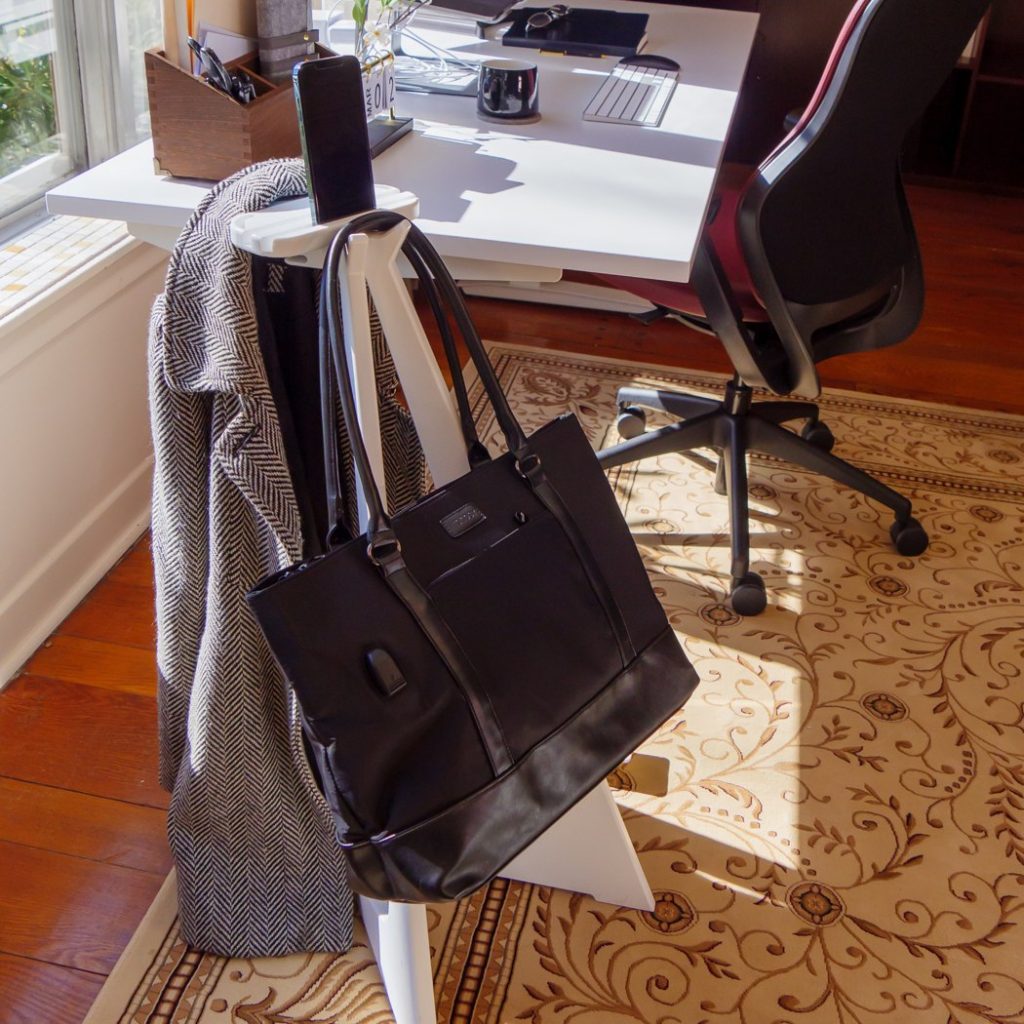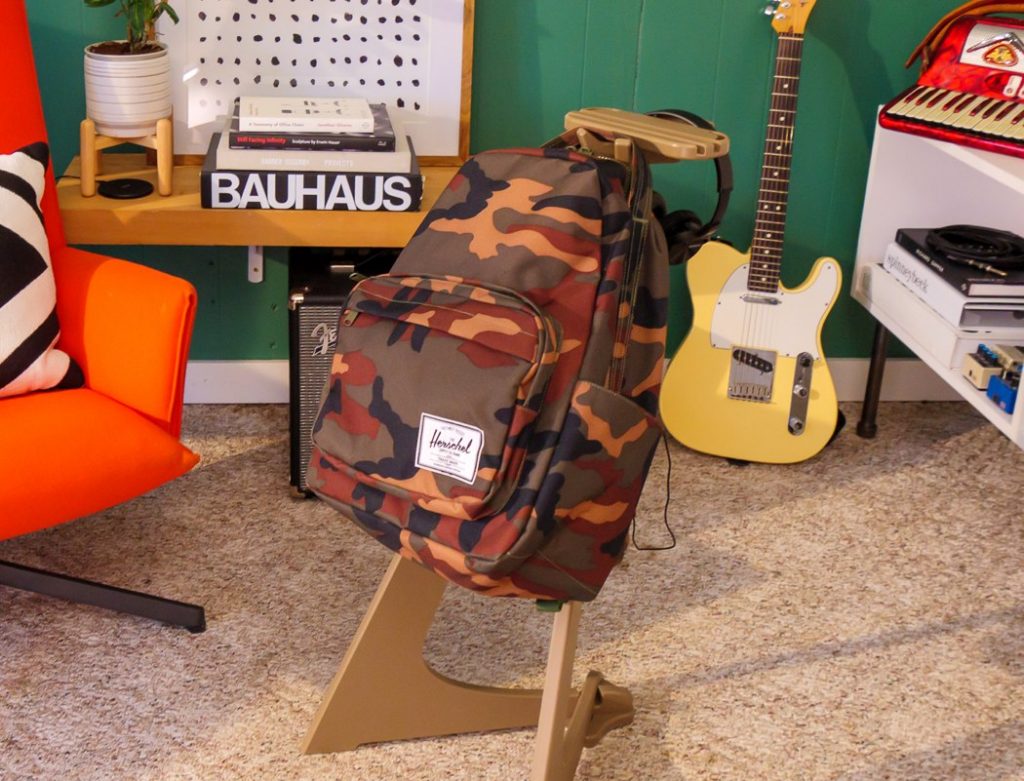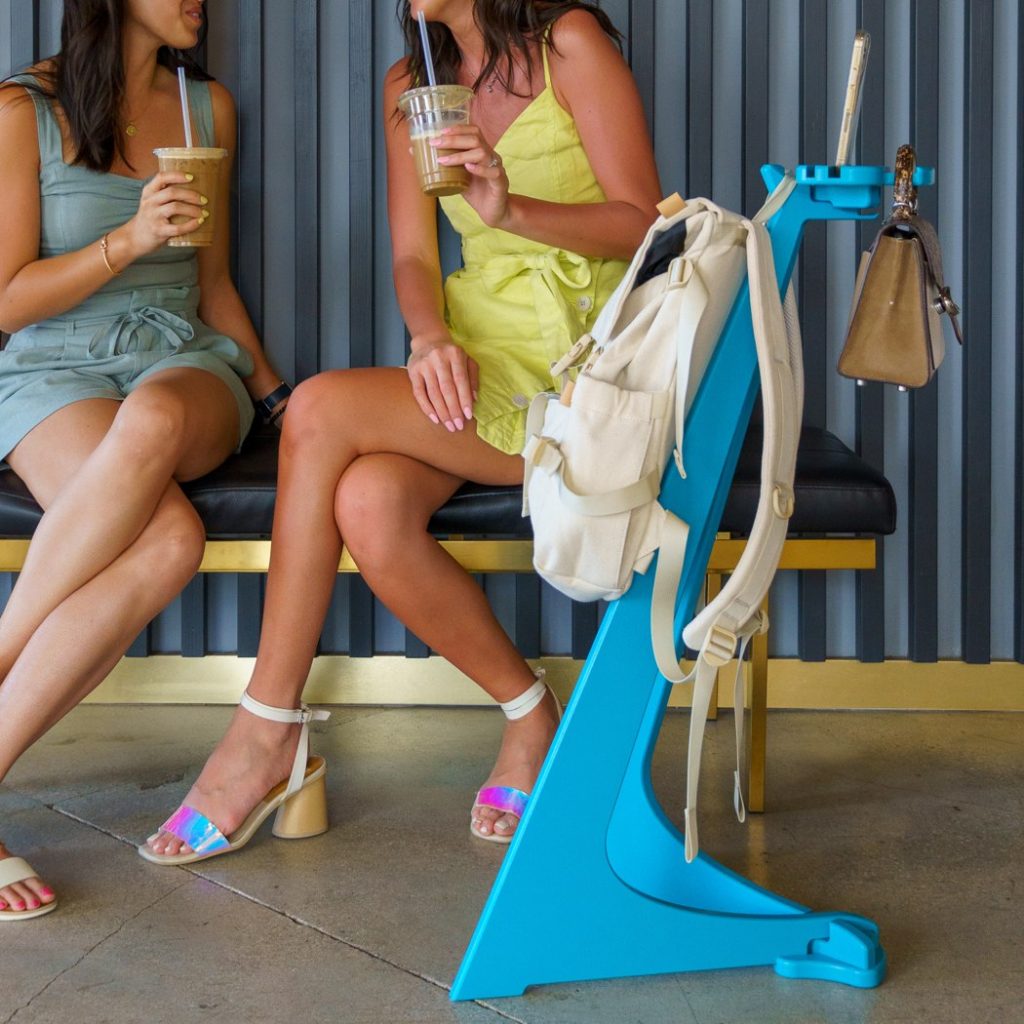 The Atlas isn't a conventional side-table. It comes almost with the proportions and shape of an easel, sporting an A-shaped frame. It comes with a slightly inclined design too, keeping the stand stable and preventing it from tipping over due to your bag's weight. On top, two tiny hooks let you hang your backpack, bag, duffle, suitcase, purse, or tote, while a flat surface acts as a storage area for your phone, AirPods, sunglasses, etc. It's a stand designed around your backpack and your EDC, and can sit perfectly near your work-table. It suspends your bag above the ground, keeping it from getting dirty, while at the same time, making it easy to access stuff inside your bag without having to bend down.
The Atlas Backpack Stand comes in a variety of two materials, a colorful HDPE plastic variant, made from primarily recycled sources (like those white milk jugs), and a plywood variant crafted from Baltic Birch. Its 6-part design is rather easy to set up, and requires just two screws to hold in place. The entire stand ships flat-packed to you and can be assembled in well under 5 minutes. Once put together, the stand is perfect for holding any kind of bag, with two hooks to help take the pressure off your bag's handle. The Atlas also comes with a tiny plate on the top, perfect for resting your phone or sunglasses, and placing your AirPods, wallet, and keys.
It features slots too, letting you dock your phone or tablet, and a wider hook at the back lets you hang your headphones. Cutouts on the side even give you the option of suspending carabiner clips to the stand (allowing you to hang bottles) or even slip in reading glasses or sunglasses. Charging cable holes to let you recharge your phone while it stays docked within the Atlas. The stand elevates your bag, making it much easier to access stuff while you're seated, and when you're ready to go, just lift the bag off and you're all set! You don't have to worry about your nice backpack or expensive handbag resting against a dirty floor.
Atlas may seem like a bit of a niche product, but it solves a problem we've chosen to ignore even though it sometimes bothers us. How many times have you kept your bag on a chair or stool beside you because you didn't want it to gather dirt on the floor? Atlas is a modern bit of furniture with a very different design brief, but it solves a pretty common problem, and does it universally across all types of bags. It even includes a surface to rest your belongings, acting as a stand as well as a nifty side-table.
The Atlas Backpack Stand comes in 7 variants – 4 plastic ones and 3 plywood ones. Components of each stand are CNC-machined before being finished by hand, and the Atlas Stand is designed, engineered, and manufactured entirely in USA. You can grab the Atlas at a discounted price of $92, and 1% of profits from your purchase will even go to charities that help provide underprivileged children with backpacks.