Car seats for children are bulky, space-consuming, and have to be replacing often as they grow. We need child seats that are compact enough to store and be easily accessible in every car.B ecause the purpose is to keep your child safe irrespective of the car you have. Taxie is a Red Dot Design Award winner that solves this fundamental issue. So you don't have to choose between spending too much money on seats as your child grows. Or on a new car to fit a big seat. This foldable child safety seat makes it possible to share cars or take an Uber while still being able to carry your seat.
Britax, Chicco, Clek and Cybex are the biggest child safety seat brands in the united states of America. But this kind of foldable child safety seat is so useful for the public transport. It keeps your child safe into the public transport.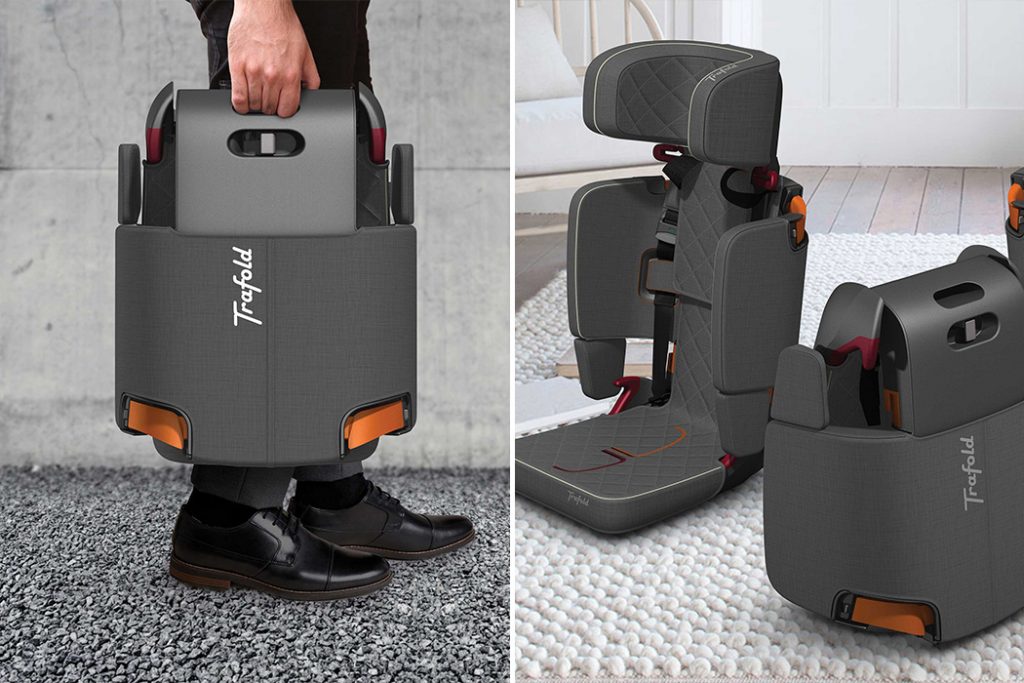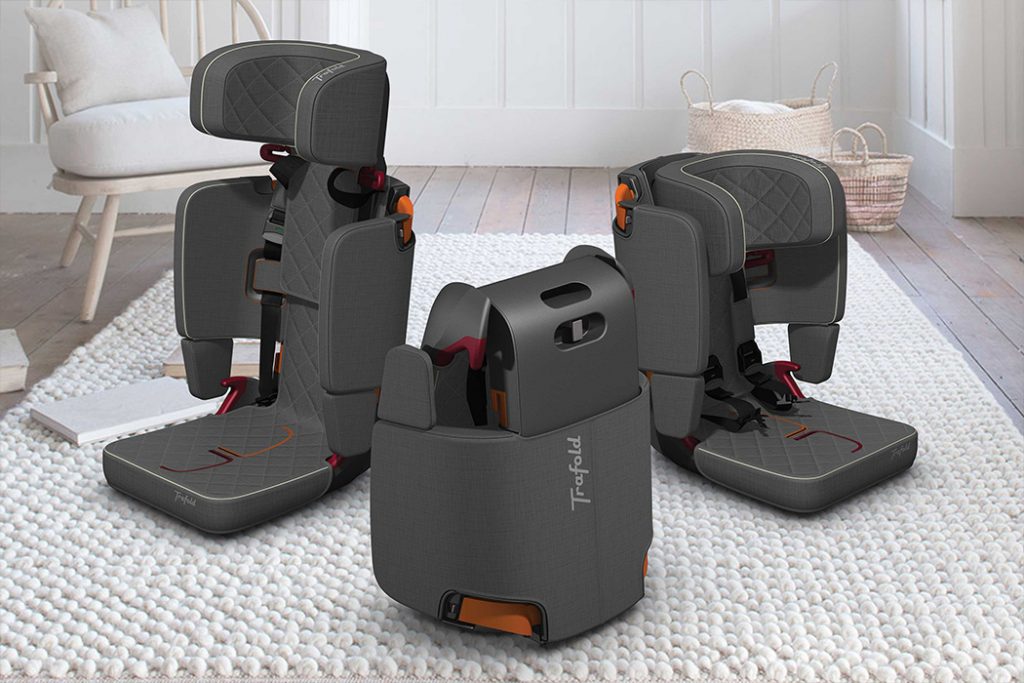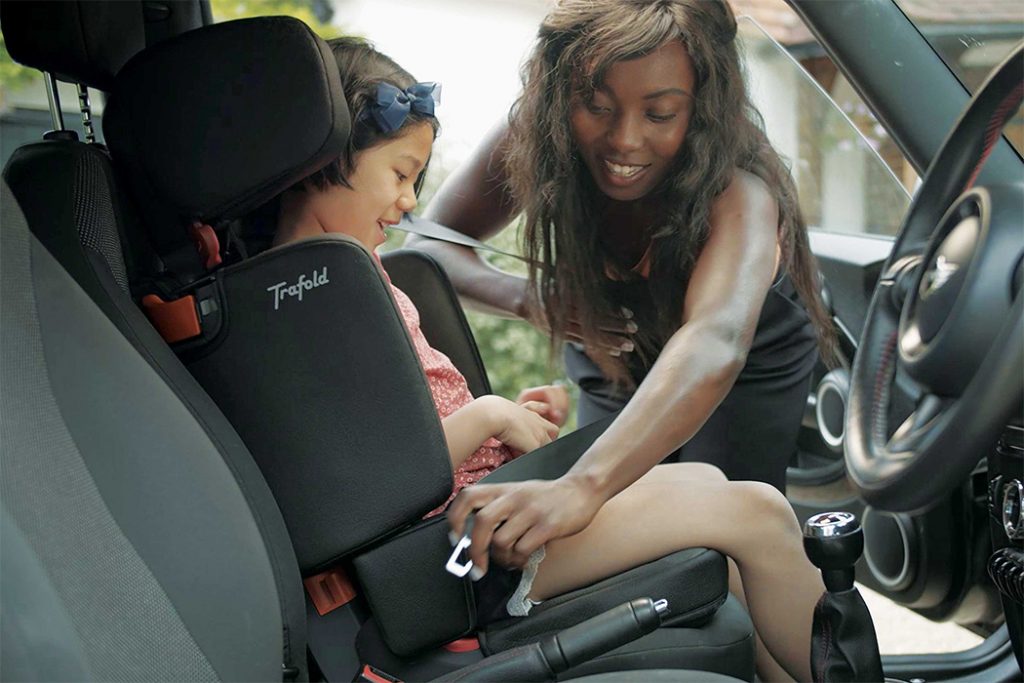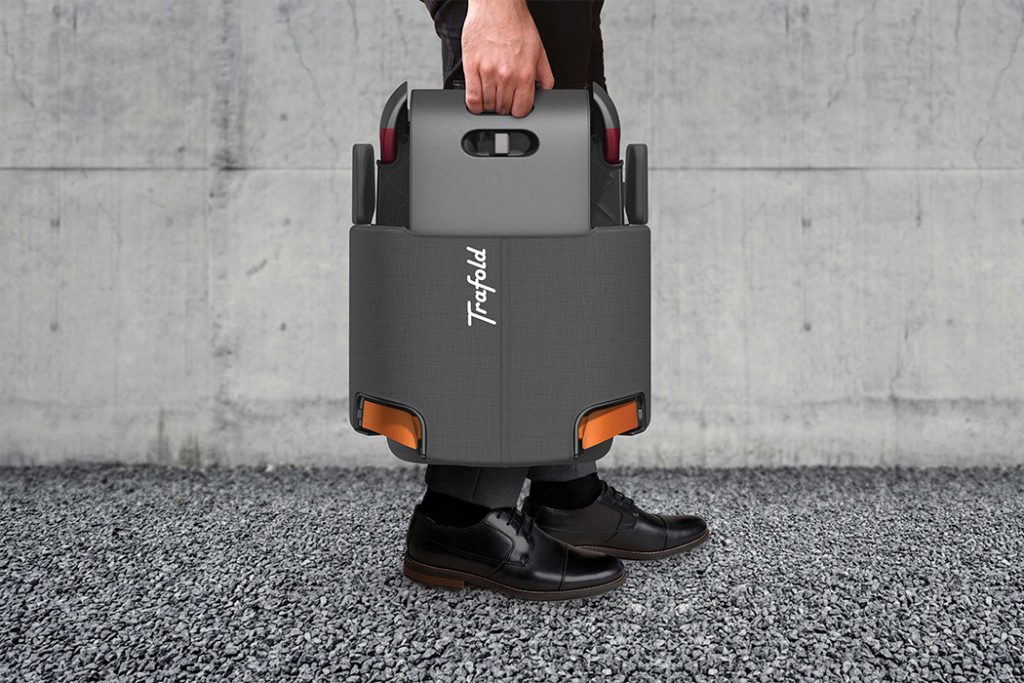 Apart from being universally car-friendly, Taxie works for children between 15 months to 12 years of age which is more than most current ones in the market, and adheres to the latest ECE-R129 standard of safety. Designers identified the top three reasons that make it difficult for shared car drivers to provide a foldable child safety seat – children of different ages require different types of seat, a child safety seat is too bulky to store in the car boot, setting up a child seat and dismantling them take up time. It is impossible for parents or drivers to carry various sizes of child safety seats to accommodate all their needs.
It can be transformed into three different safety seats that suit infants, toddlers, and children above the age of 4 years. Just unlock the base, flip it over, adjust the headrest and you/the driver is good to go. Created for children with heights 76cm and above, this seat is a scalable product that is the size of hand luggage. Fold and store it in the boot when not in use while still leaving plenty of room for your luggage. Taxie's flexible form helps drivers provide a better service for families with children and also for parents as one seat will last 12 years and can be used for multiple kids. The clever design maximizes what you get from a product through its versatility – it fits your needs and your car!