Bathed in a popping blue color, this yamaha TW200 motorcycle from 2006 has been converted  street tracker bike by purpose built moto. The short turned into to show it into an 'urban attack vehicle' and a ways away from searching like its typecast use as a farm bike. The custom workshop translated this into a avenue tracker that, maximum importantly, better suits its long swingarm.
Tidying up the rear frame, the first challenge of the yamaha TW200 customization via street tracker bike by purpose built moto was to update its original small tank with a big option. The shock became then removed. Rebuilt and fabricated with new mounts on the frame, which moved it again into the frame to create greater room for an outsized FCR carburetor. Then, with the 19' front and 15' rear wheels replaced by 17' shinko hook-up drag tyres, the silhouette began to healthy the unique's long swingarm.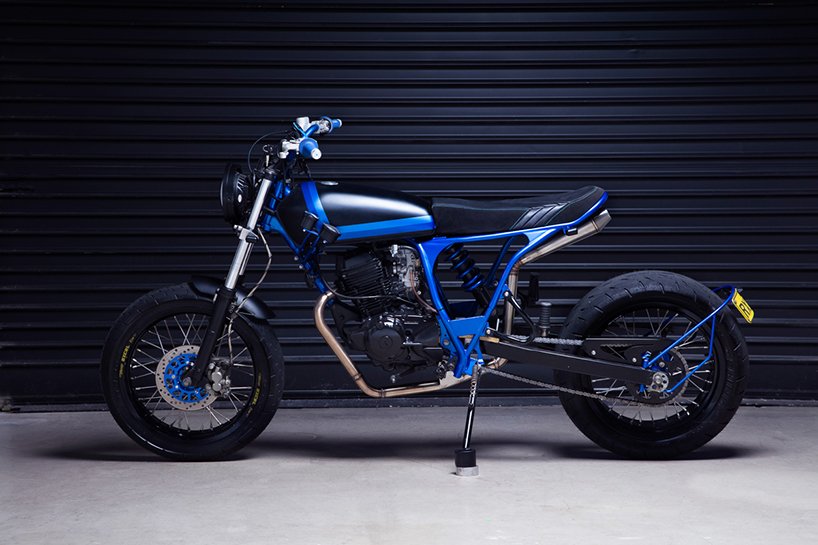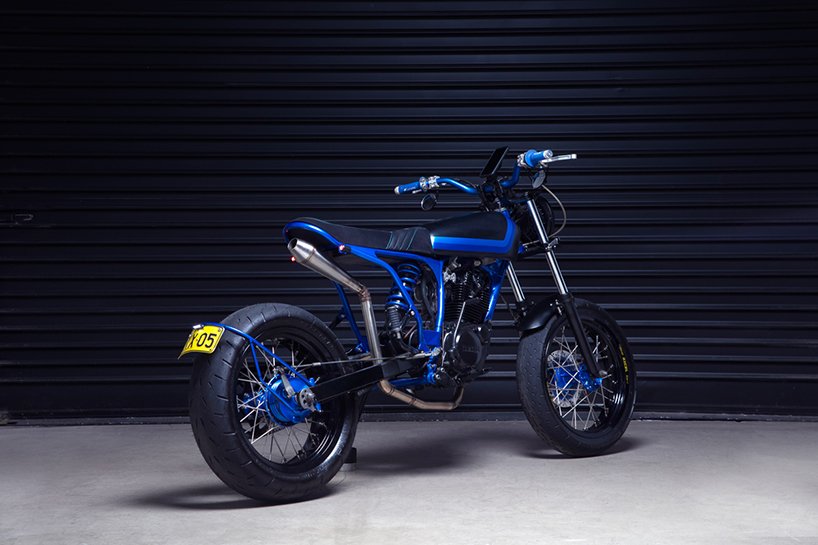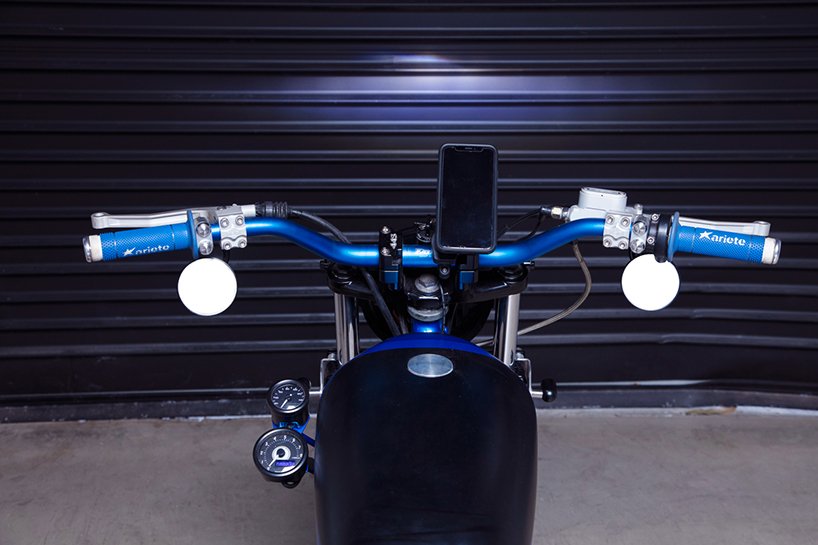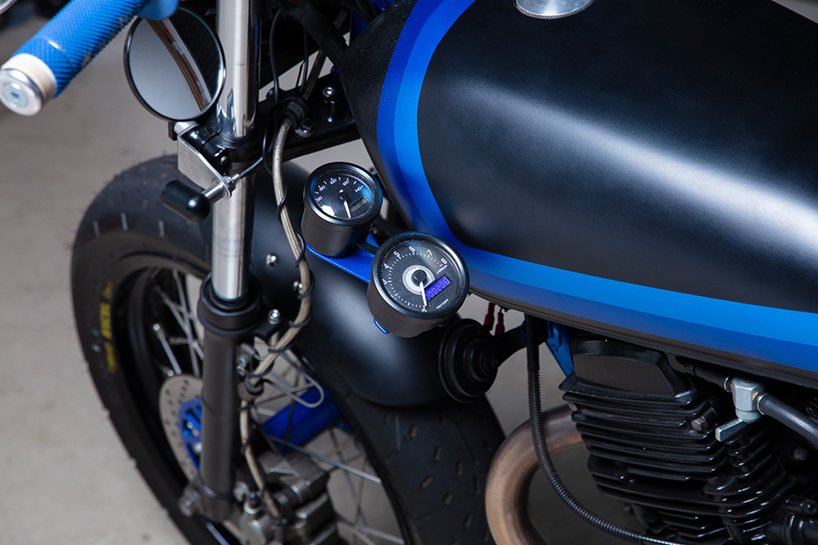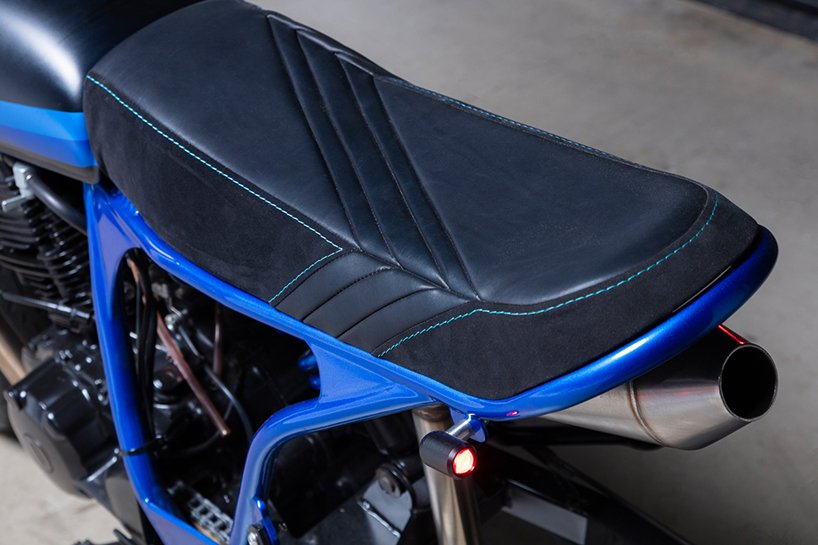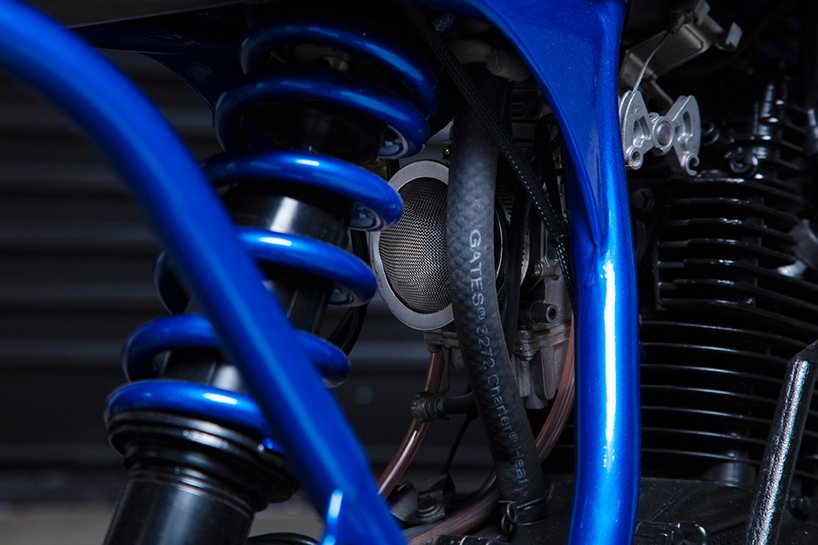 With the refitted layout, the custom workshop start focusing on the details. Particularly at the front: First, the aluminum the front fender was reducing onto the brand new wheel; A 7' headlight and a fix of black dome LED indicators were adding; The anodized renthal handlebars had been fitting with three button switches. Blue grips and ISR brake levers; and a 48mm and 60mm daytona velona gauges were installing on the aspect for fun. At the rear, a custom exhaust with a 1.5' torpedo muffler rises up under the seat. It aligns with the minimal all-in-one brake/tail/flip lights.
The original saddle become replaced with the aid of a leather and alcantara one that higher hugs the frame. It ornaments an asymmetrical sew pattern by way of timeless autotrim. With the design complete. The workshop then lined the frame, brackets, hubs and the front disc with a vibrant popping blue. A unfashionable stripe of satin black and diminished blue then decks the tank.