If you're ever in the lush forests of Cape Town, you may come across four cylindrical towers, that kind of resembles a contemporary treehouse! This contemporary cabin is the work of local studio Malan Vorster.
They were commissioning to create a one-bedroom space inspiring by the height, shape, and aesthetics of a tree! Elevating on stilts, the cabin was built to mimic the vertical trunks of the trees that surround it. Allowing it to seamlessly merge with the rest of the forest, and look truly at one with it. This also helps to maximize the views from the cabin. Inspiring by the works of Kengo Kuma and Louis Kahn. The cabin is a playful composition of four cylindrical towers which form a pin-wheel configuration. That rises up from the square-shaped base of the home.
The structural columns within the house, branch into arms at the top. Creating large rings that support the consecutive floor above it. Each side of the contemporary treehouse features large floor-to-ceiling windows. That allow you to take advantage of the gorgeous view surrounding the cabin.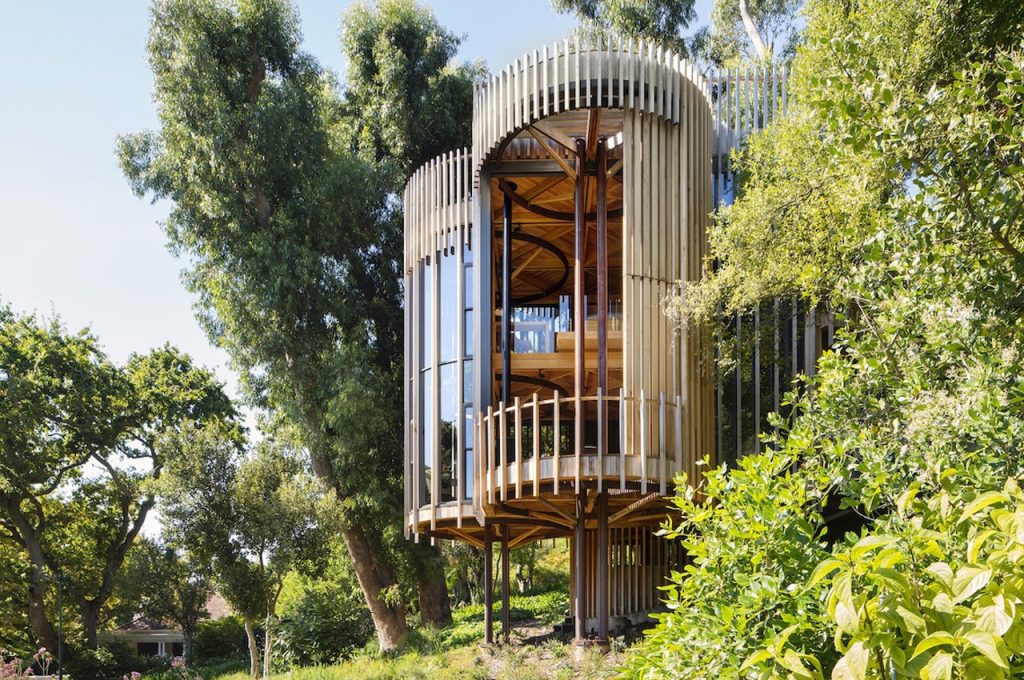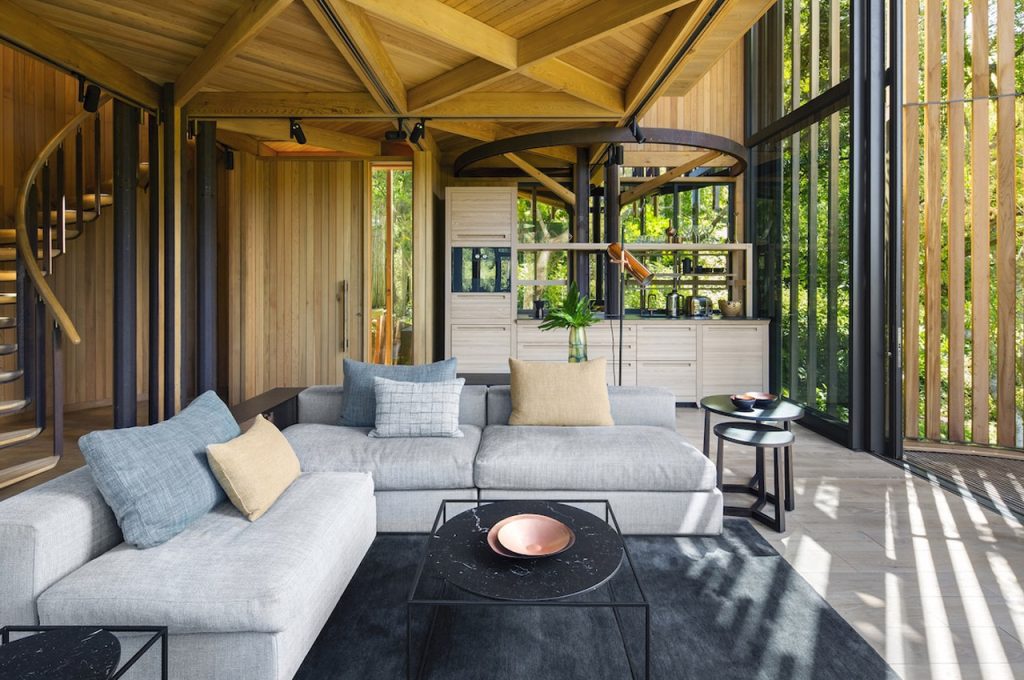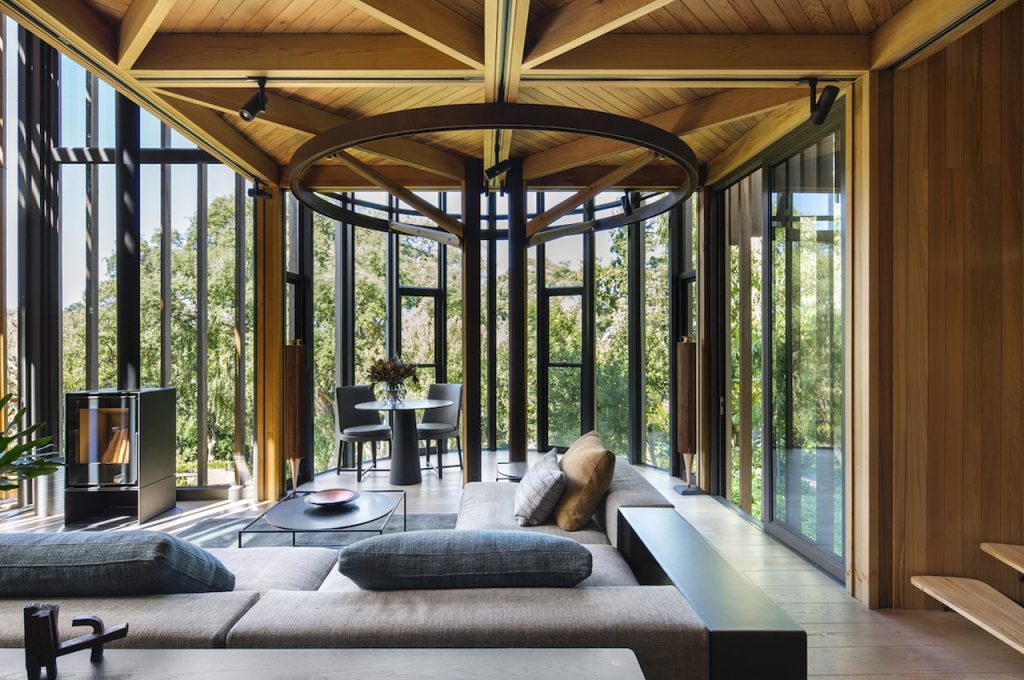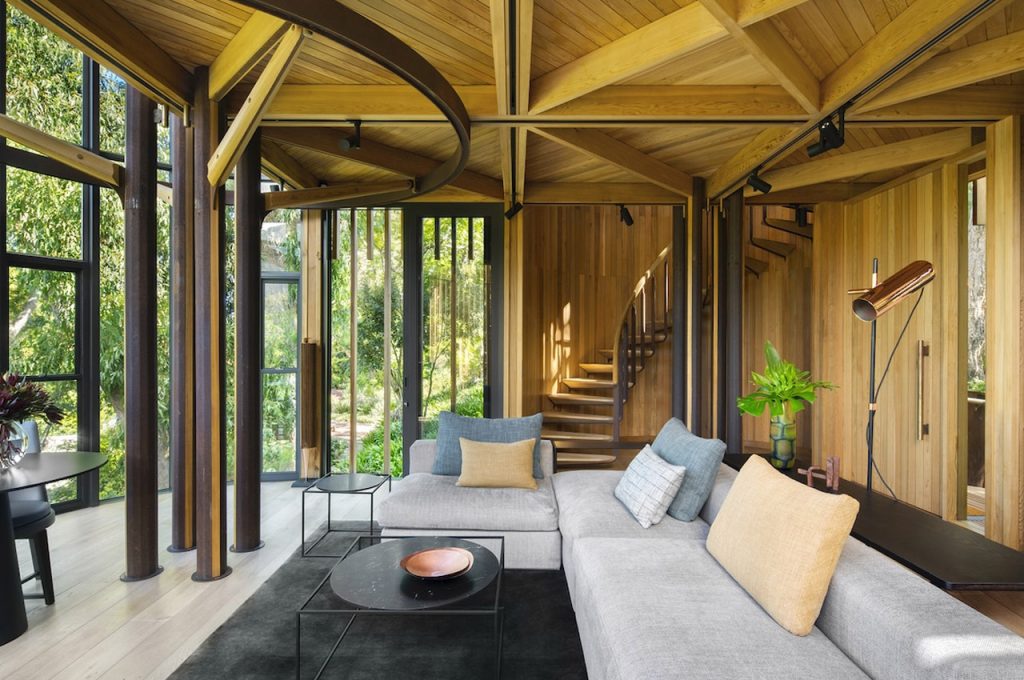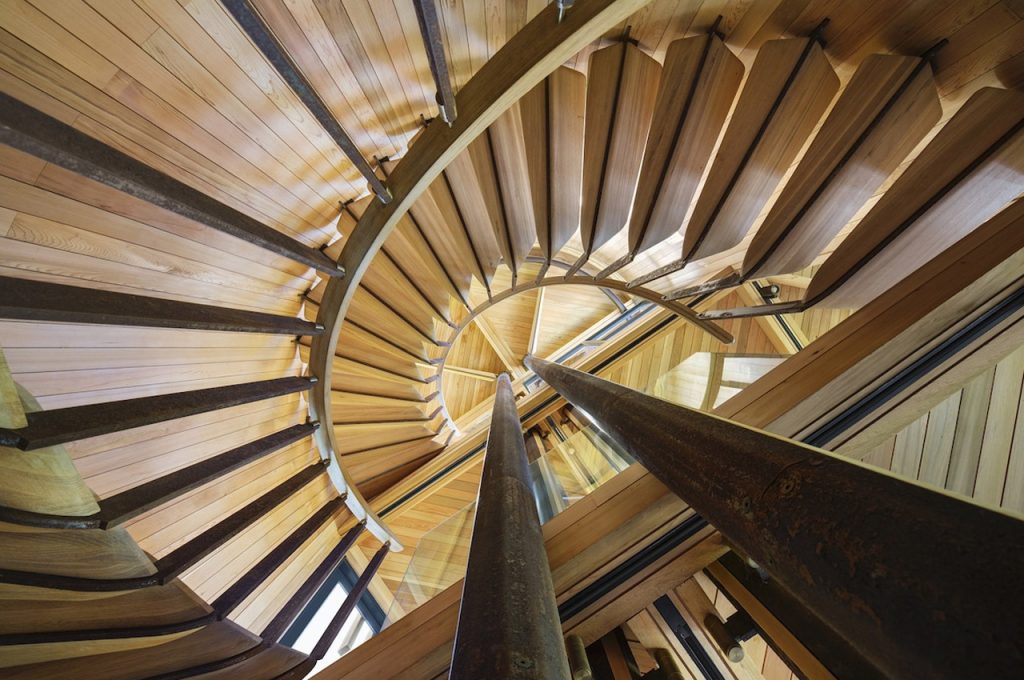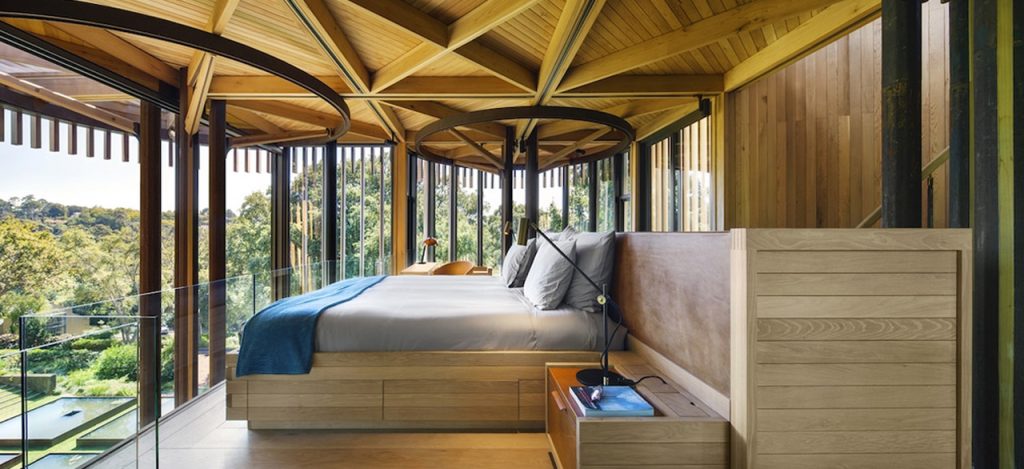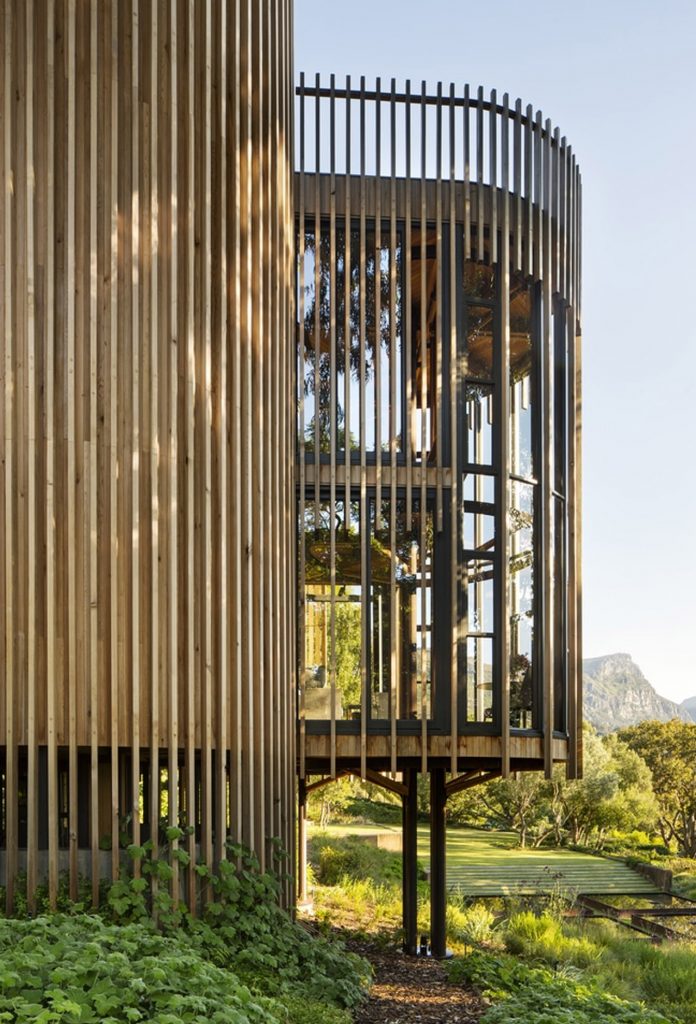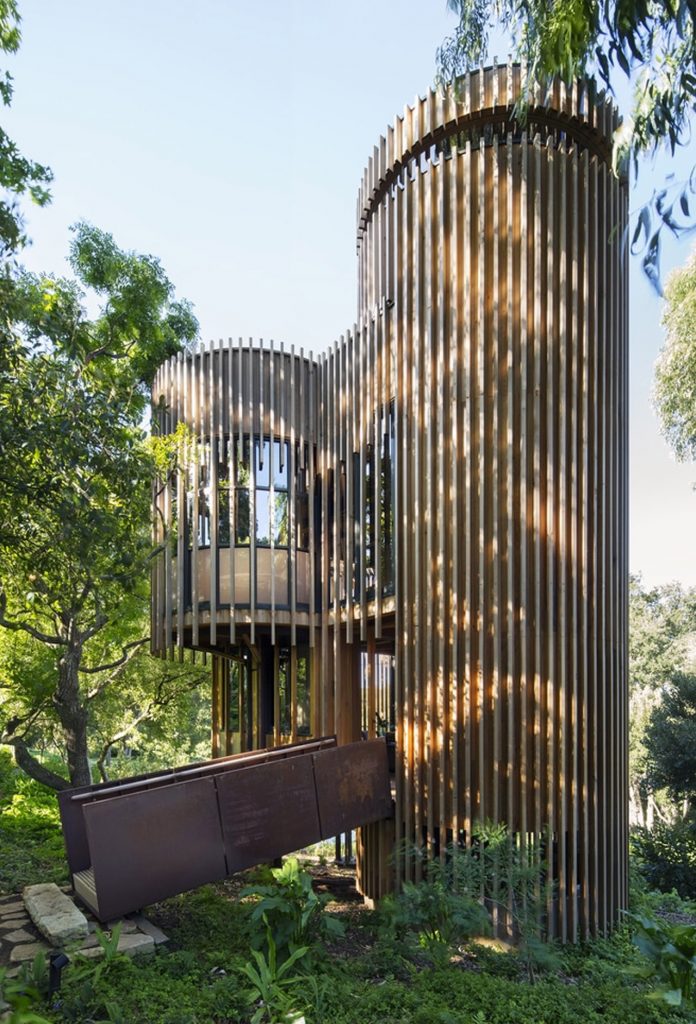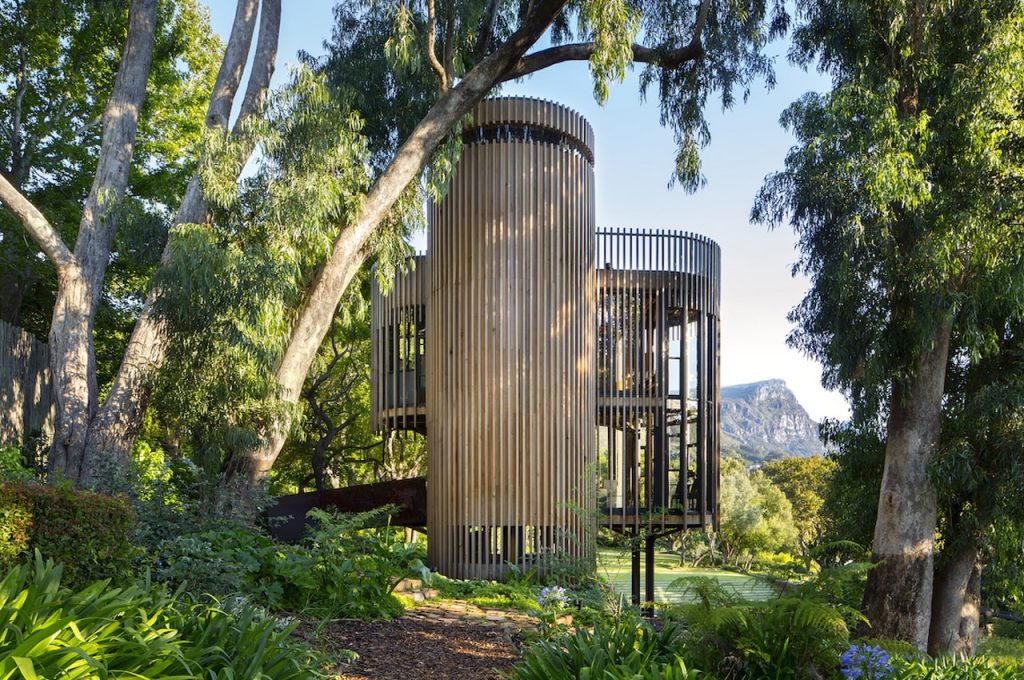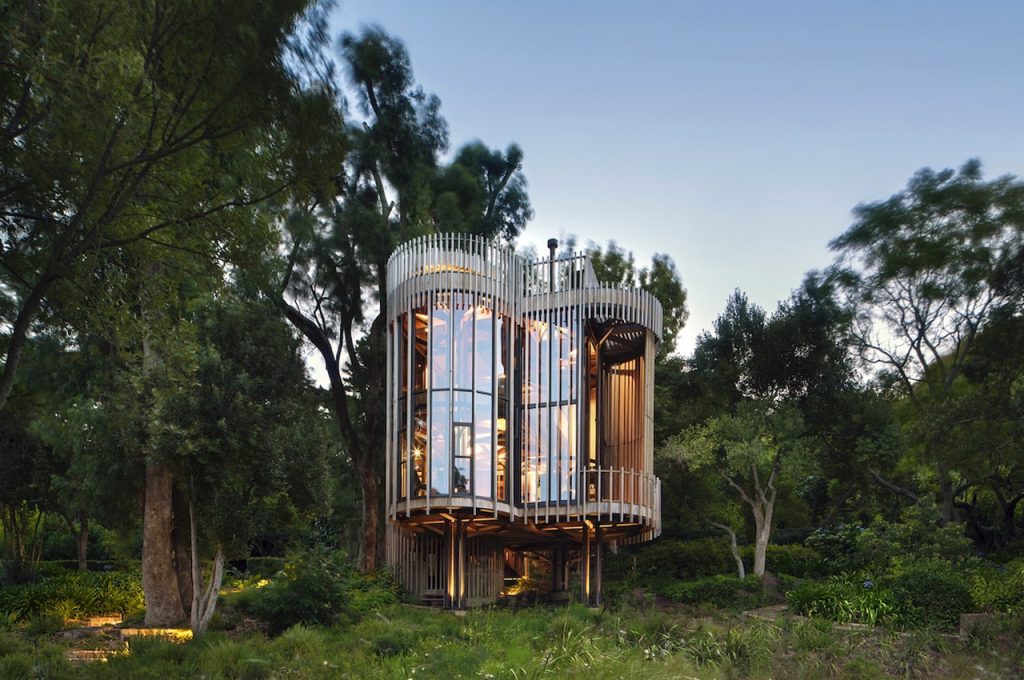 contemporary treehouse
Featuring a warm color palette, the cabin was building using red cedar wood and Corten steel. The wood is left completely untreating so that it will weather naturally over time. And adopt a tone similar to the surrounding trees. Corten steel was also use to build the entrance ramp which leads to the first level.
Inside, the contemporary treehouse is quite simple and unique. The main living area occupies the first floor of the home. A patio, dining alcove, and the main staircase are placing on the semi-circular bays. The master bedroom is locating on the second floor, with an en-suite bathroom in one corner. Whereas the third floor features a roof deck.
The entire cabin is geometrically unique and is almost like a joyous game being played between the shapes – square and circle! It's a warm, private and open space, situating in an exotic location. Making it the perfect vacation destination. It's also heaven for nature lovers. I sure would love a space like this, to escape to during the summers!