Hello friends! How are you all doing? Wonderful weather. Isn't it? I love to drink tea in this beautiful weather. I think many of you also would have the same taste like me. Today morning I was having my tea, and came across this quirky jar which can really convert your tea-leaves into the soil and the tea-spoon into a sapling. This kind of eco-friendly concept always attracts me alot.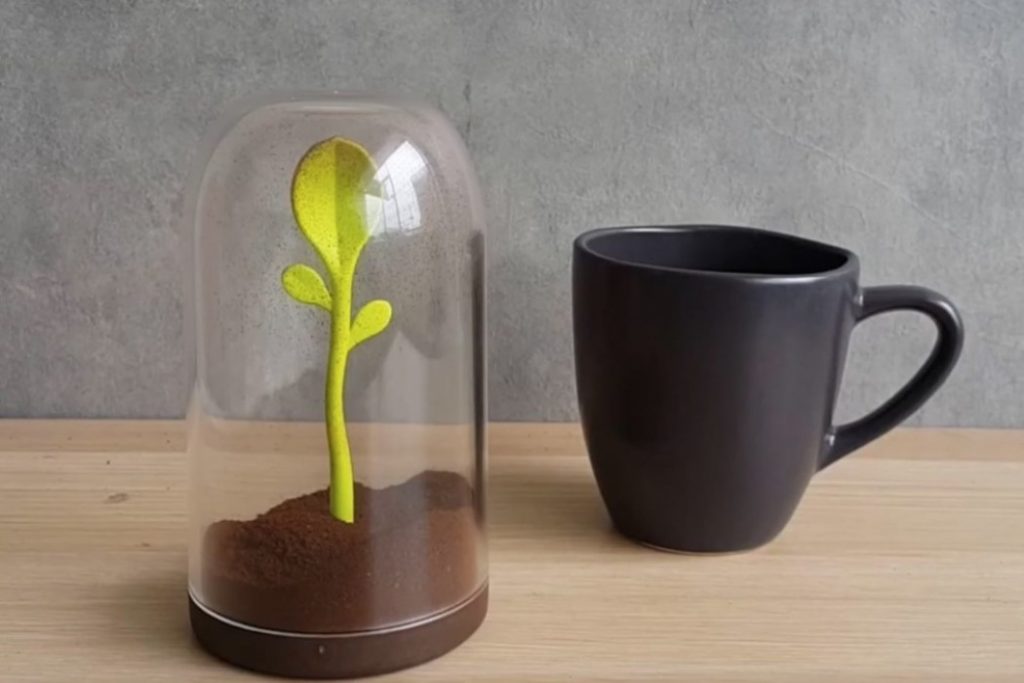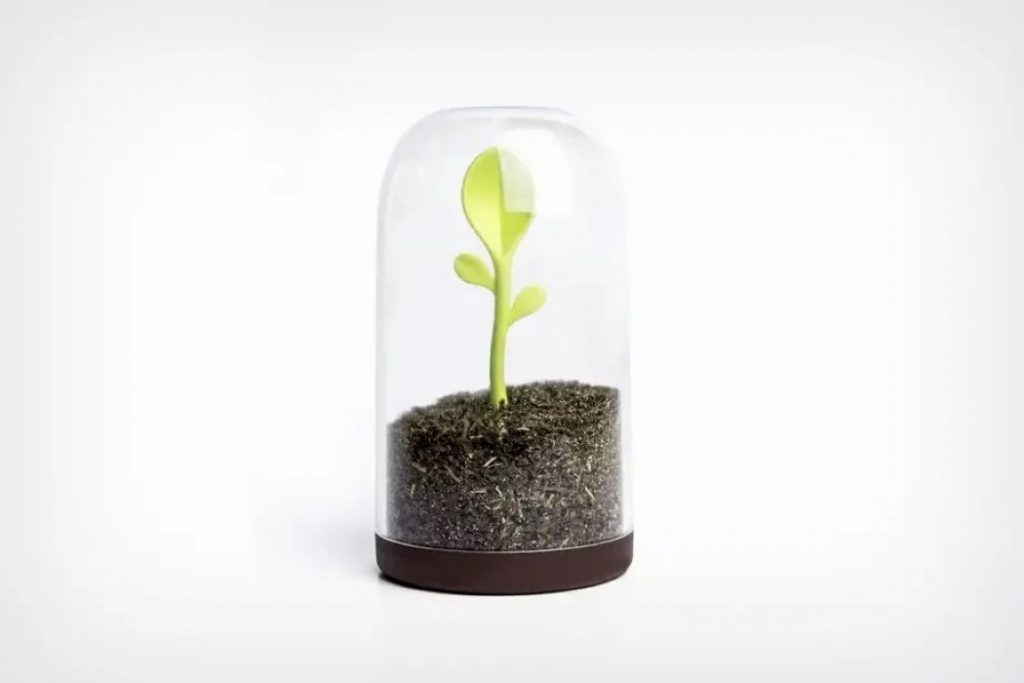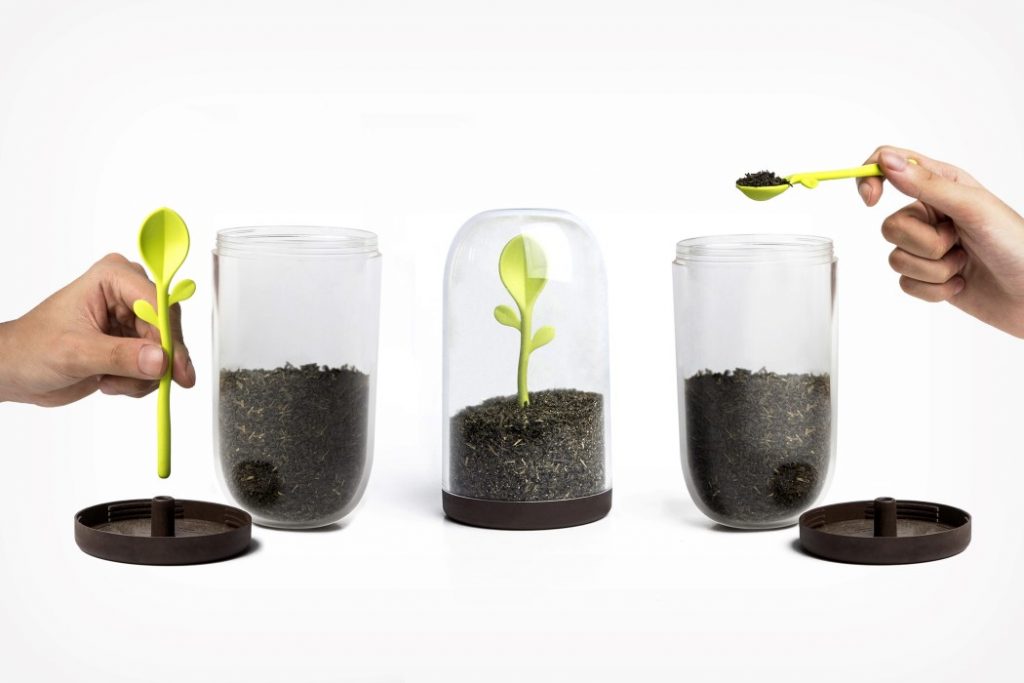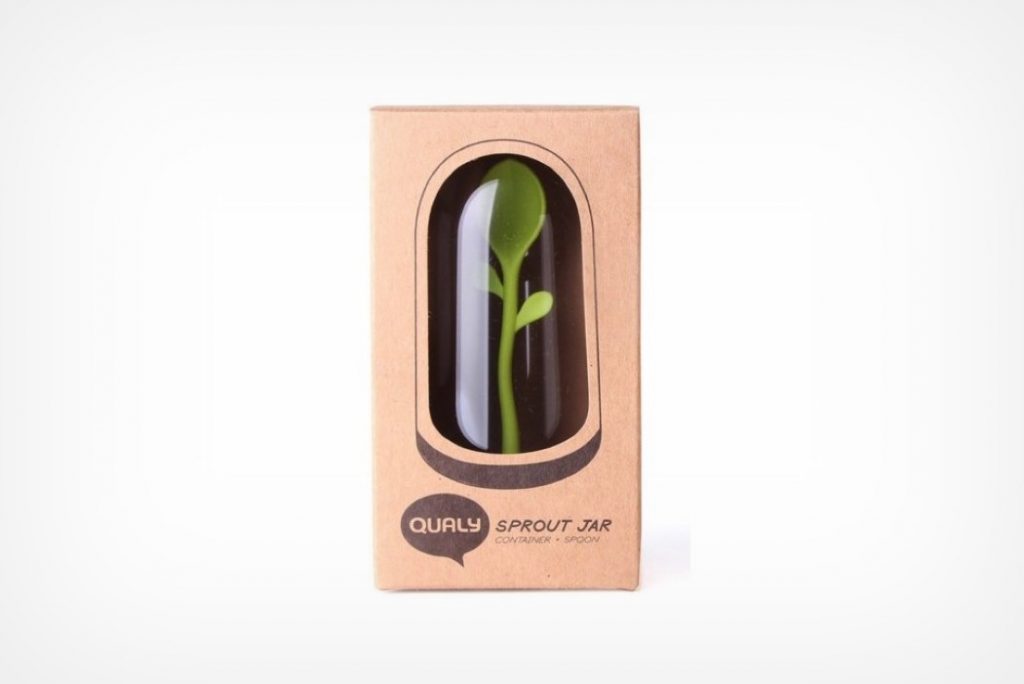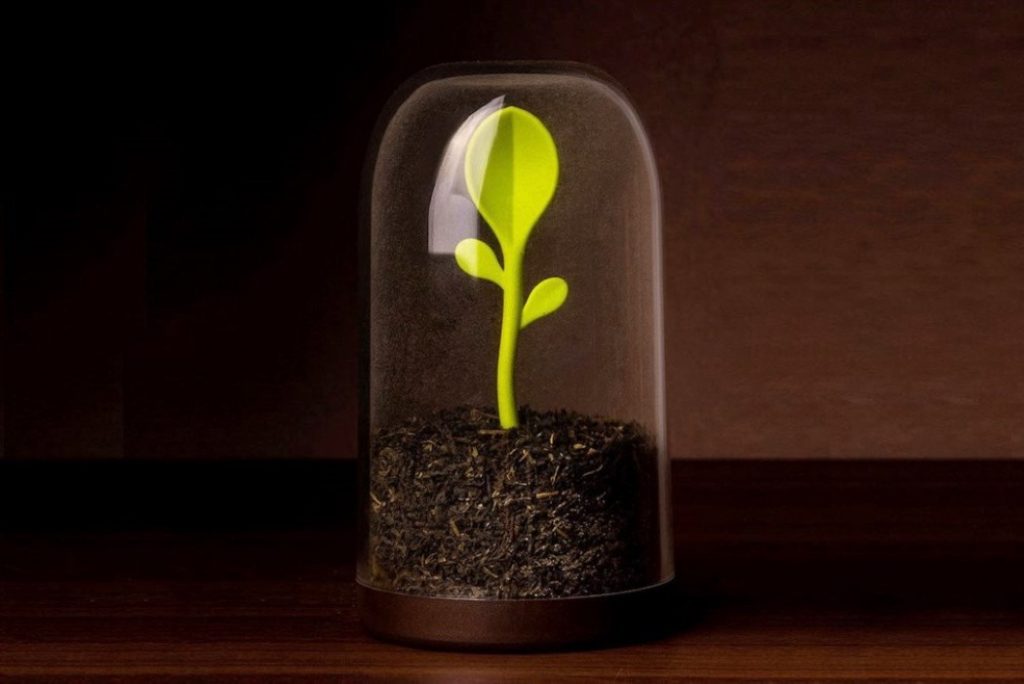 I've been pretty vocal about my love for Qualy Design's merchandise and the way they reinterpret mundane gadgets as beautiful, ideal keepsakes. The Sprout Jar is but another instance of how Qualy Design has this innate tendency to view merchandise around them with an almost childlike curiosity, turning them from everyday products into designs with depth, and emotional storytelling value. Unlike your run-of-the-mill jars, the Sprout Jar comes with a sprout-shaped spoon constant into its cap.
Designed for such things as tea-leaves, ground coffee, dried herbs, or something that would appear like soil (I wager brown-sugar might work too!), the jar comes with a design that's intended to be located on counters inverted. When flipped over, the leaves/grounds/herbs form a base layer across the sprout-shaped spoon, making it appear like a sapling rising from the floor! The clear-plastic box also comes with a slightly domed top, making it look almost like a bell-jar that's encasing a mini terrarium within!
Vermont Organics, Miracle-Gro, Burpee and Envelor are few of the best soil brands famous all over the world. But this kind of quirky jar which can convert the tea-leaves into the soil is such a great concept.