IKEA's STARKVIND smart furniture air purifier brings the promise of affordability and minimalism to the most important home appliance pandemic hit times can do with.
Breathing clean indoor air is crucial more than anything else with the COVID-19 menace lurking around. Air purifiers are the best bet to keep safe from harm's way, and more so for people allergic to air pollutants. Reason enough for the Swedish smart furniture giant to try its luck with air purifiers. The brand is expanding its mushrooming smart home appliance lineup with an air purifier which is a sublime combination of design and technology. Dyson and Mila better watch out!
The IKEA STARKVIND air purifier comes in two variants, a floor-standing model (in black and white) or a side table version (in dark or light finish) – costing $129 and $189 respectively. Mind you, to have access to all the smart furniture functions via the compatible app, the $35 smart home hub needs to be purchased as well. The air purifier will hit the IKEA stores from October 2021 in the U.S., so keep an eye on this one.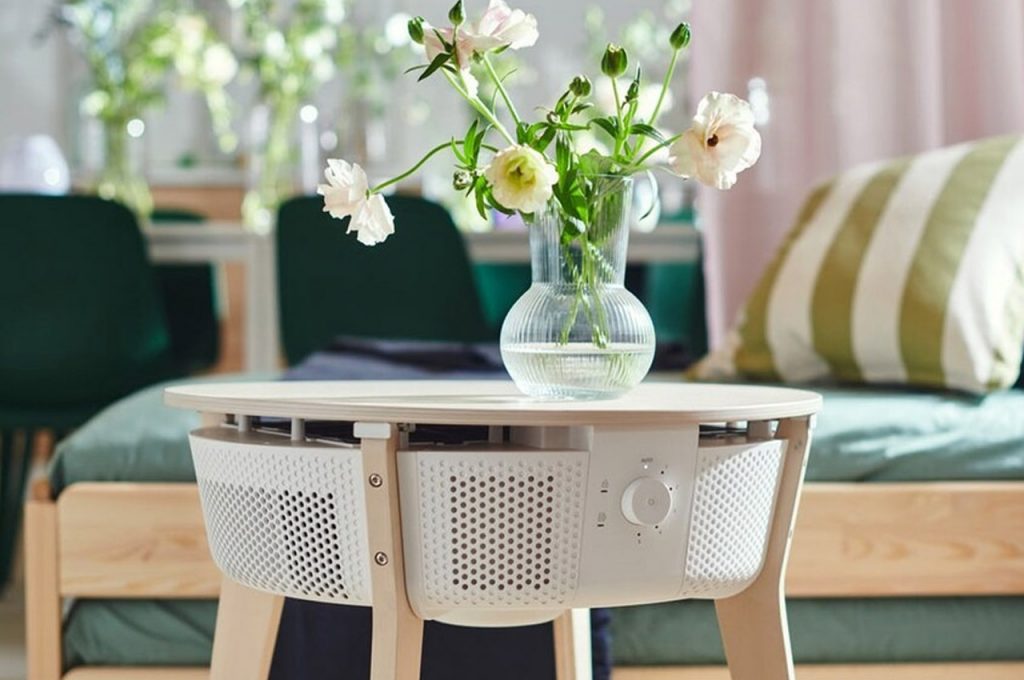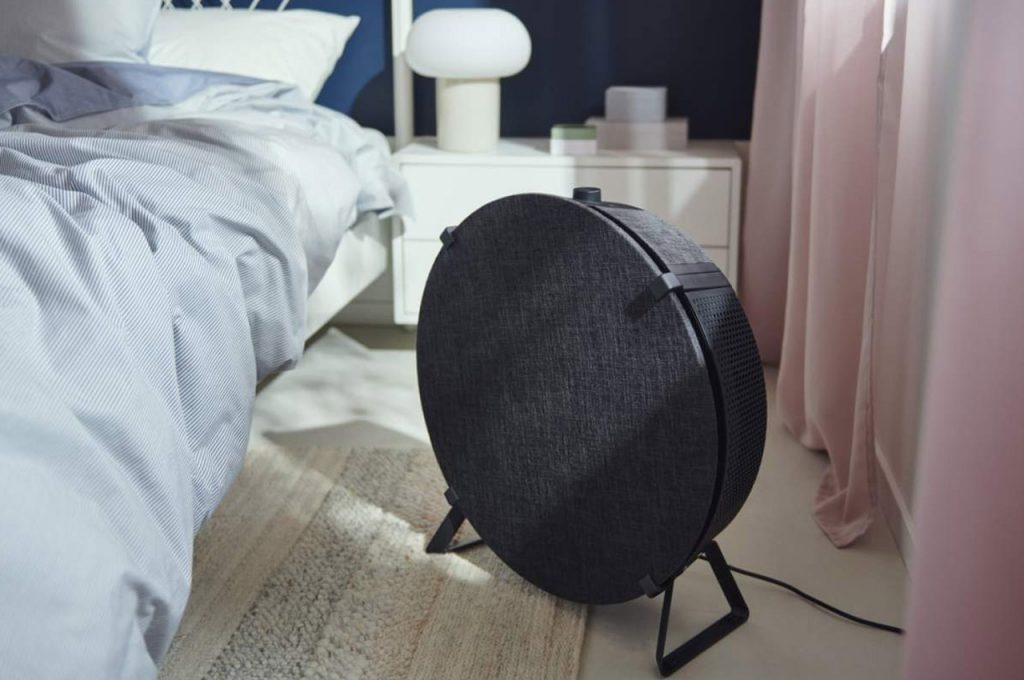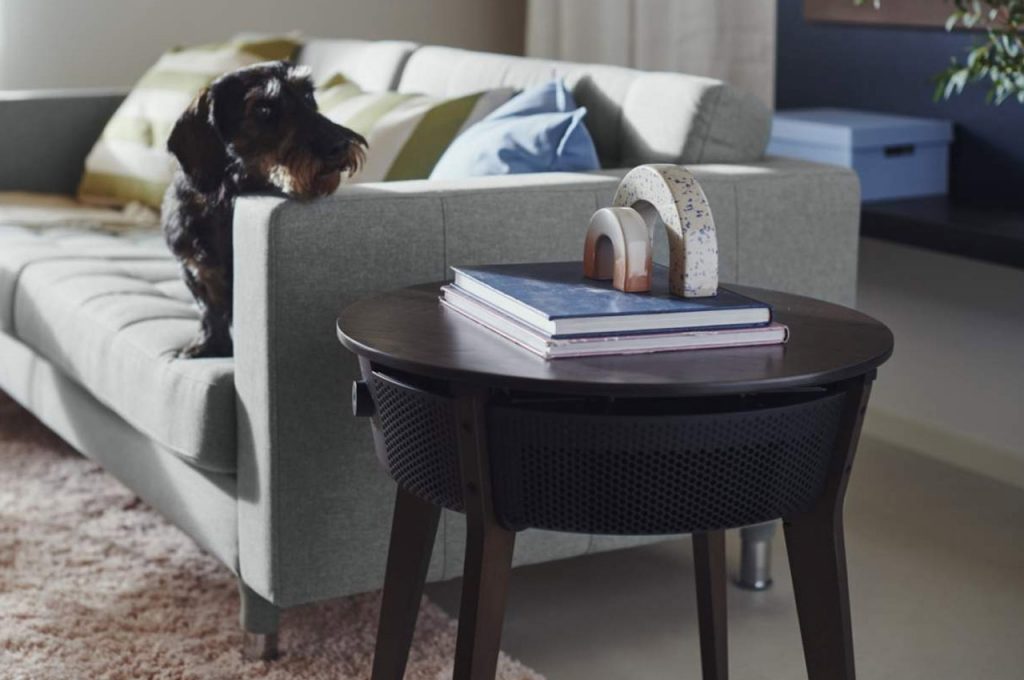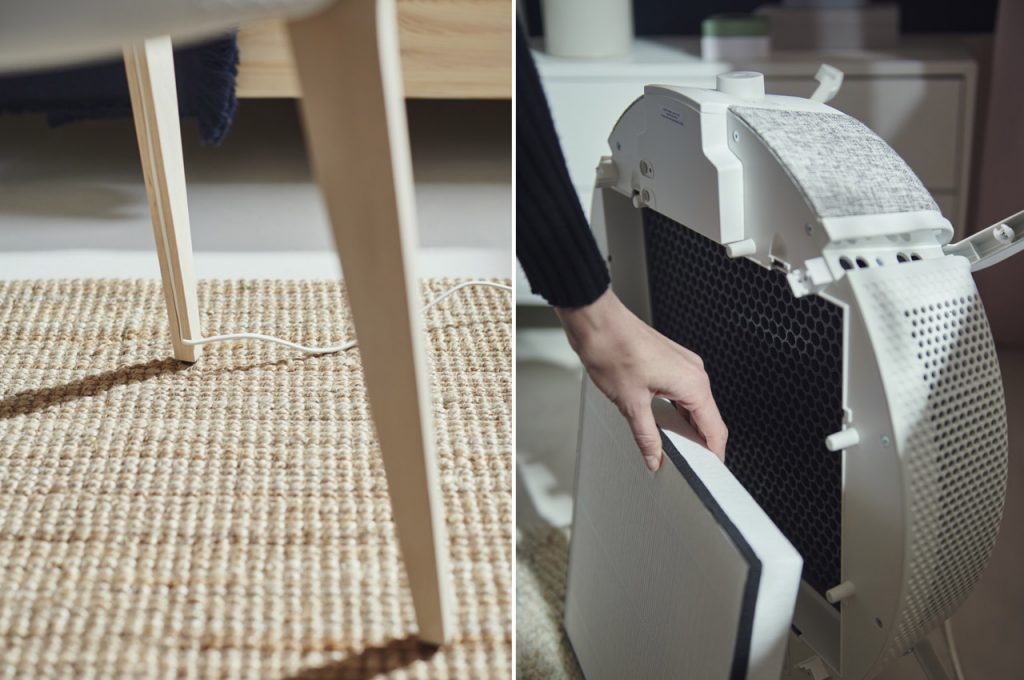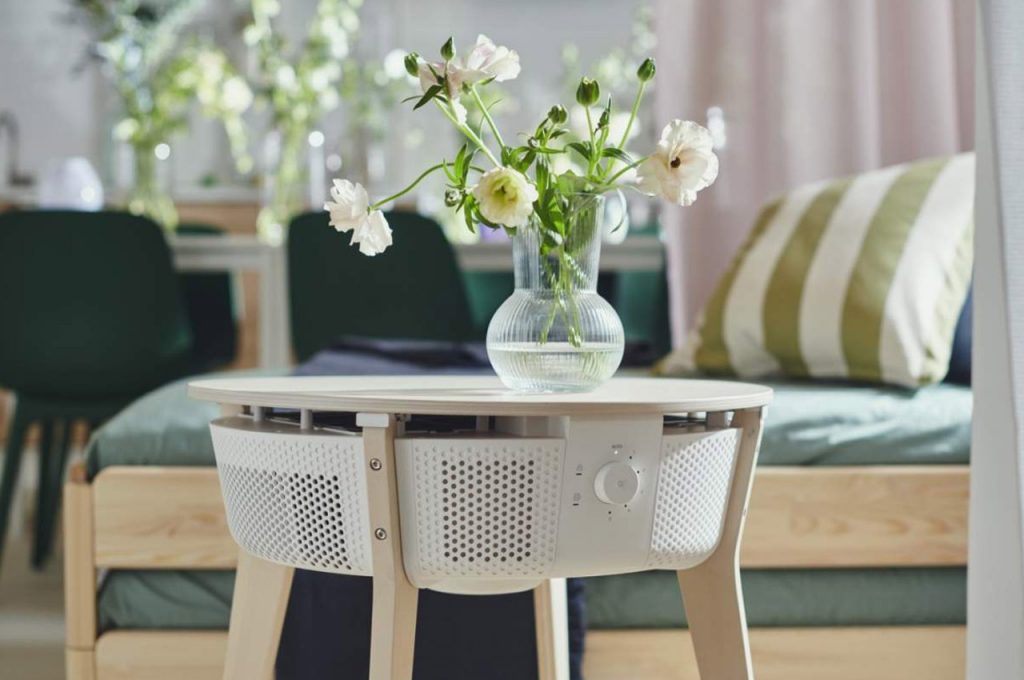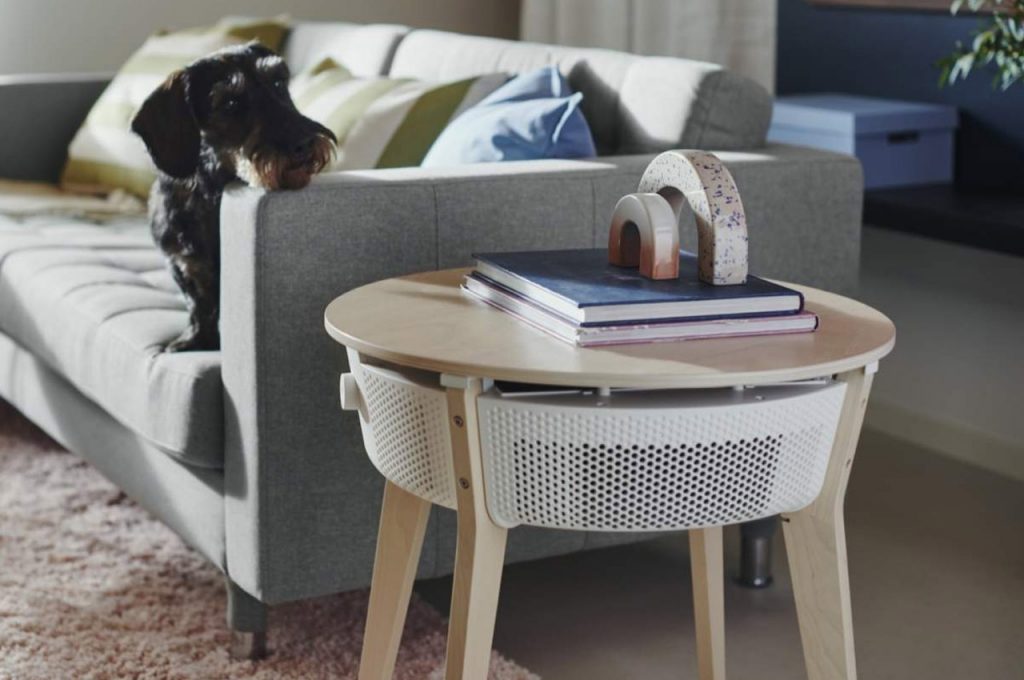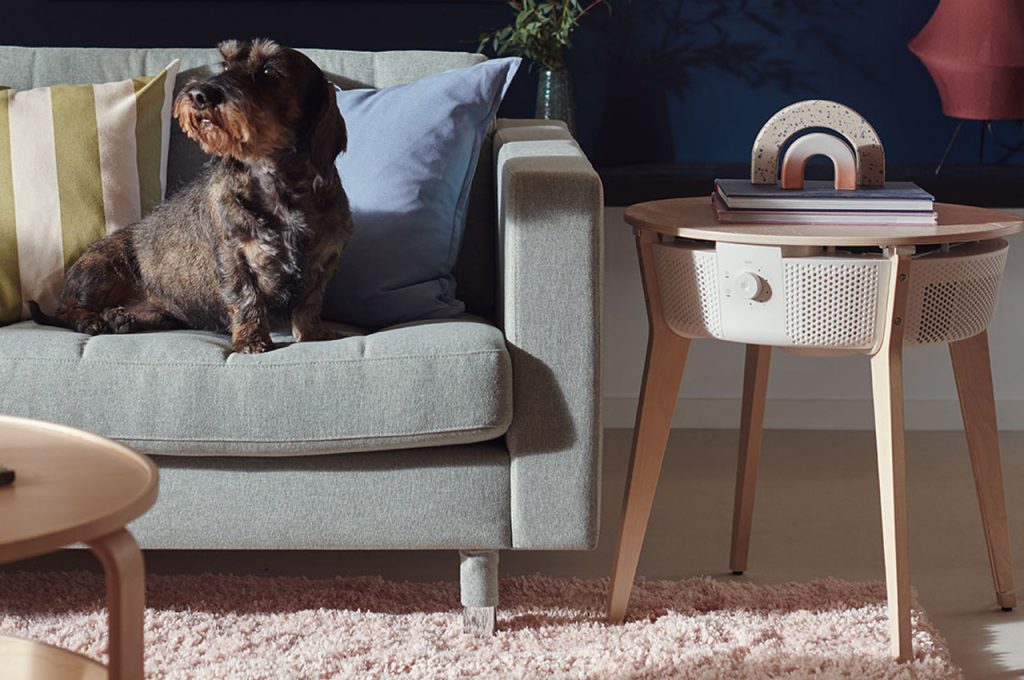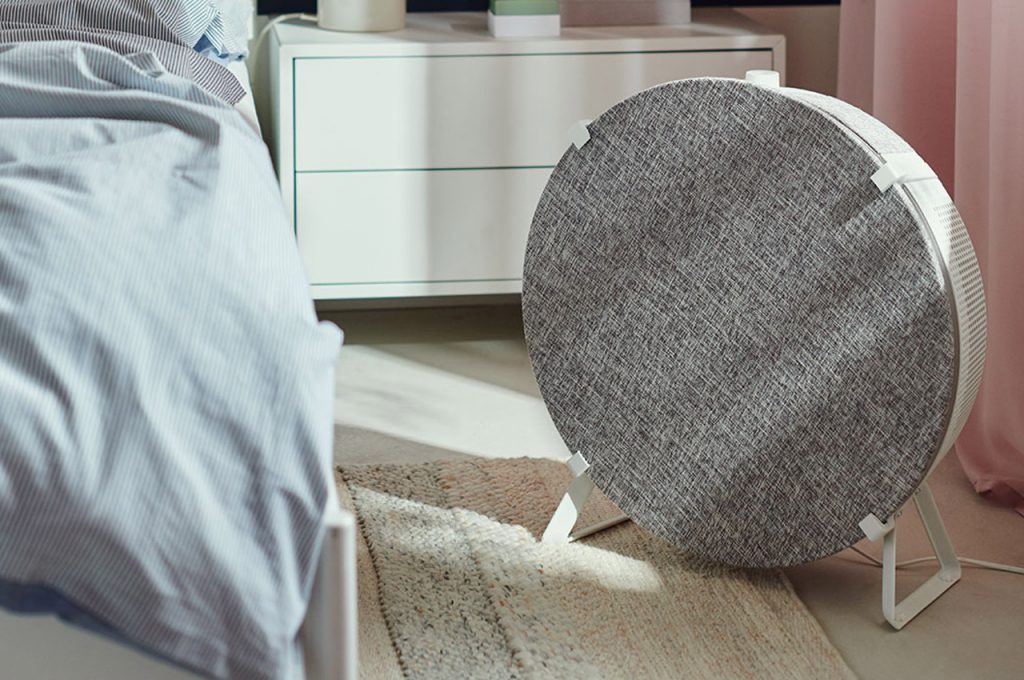 smart home hub
While their form factor is a bit different depending on the intended use-case scenario. On the inside they contain the same three-filter system. This layer filtering system captures bigger particles like hair or dust. 99.5 percent of small airborne particles measuring 2.5 micrometers, pollutants, dust, pollen and even bad odors are not spared.
This IKEA smart furniture air purifier can operate at five different fan speeds. Which can be either automated (with the in-built sensors) or controlling via the IKEA Home app. It can even be scheduling using the app or work in tandem with the TRÅDFRI smart home hub. Plus you have the convenience of keeping a close eye on the indoor air quality with the app.
STARKVIND smart furniture is sufficient for any room measuring 215 square feet or thereabout. Definitely not a competition-beating figure by any stretch of the imagination. But for small apartments and city dwellers a very good option nonetheless. Plus we have to keep in mind, the side table version is bringing dual utility to the fore. Something I absolutely love.
According to Henrik Telander, Product Owner at IKEA of Sweden. The brand's idea of a smart home is not about gadgets. "It's about making life and home better through combining our solid home furnishing knowledge with digital solutions and technology."