Slingshot hand-power projectile weapon has been around for ages –using as a hunting weapon by our ancestors or even as a military weapon by guerrilla forces who has primitive resources. Fast forward to 2021, and the slingshot gets a compact, modern design – worthy of everyday carry item for situations unknown. Meet the Mini Sling by knife manufacturing expert TOPS Knives. Reimagining the slingshot design that's not seeing much of an evolution. This little slingshot is a unique EDC accessory for the adventure stricken.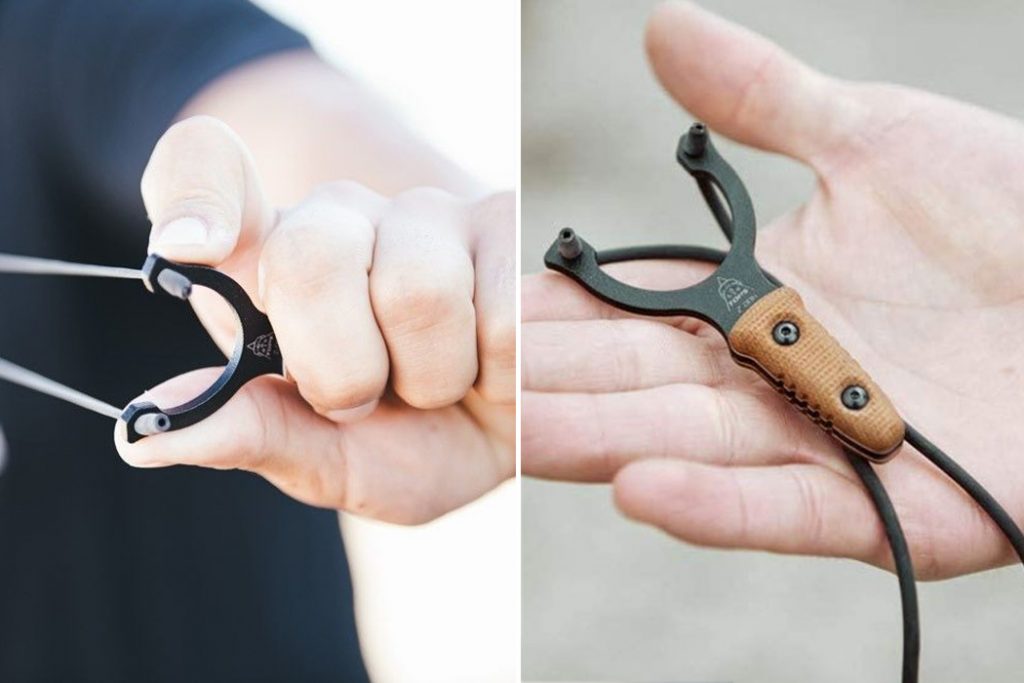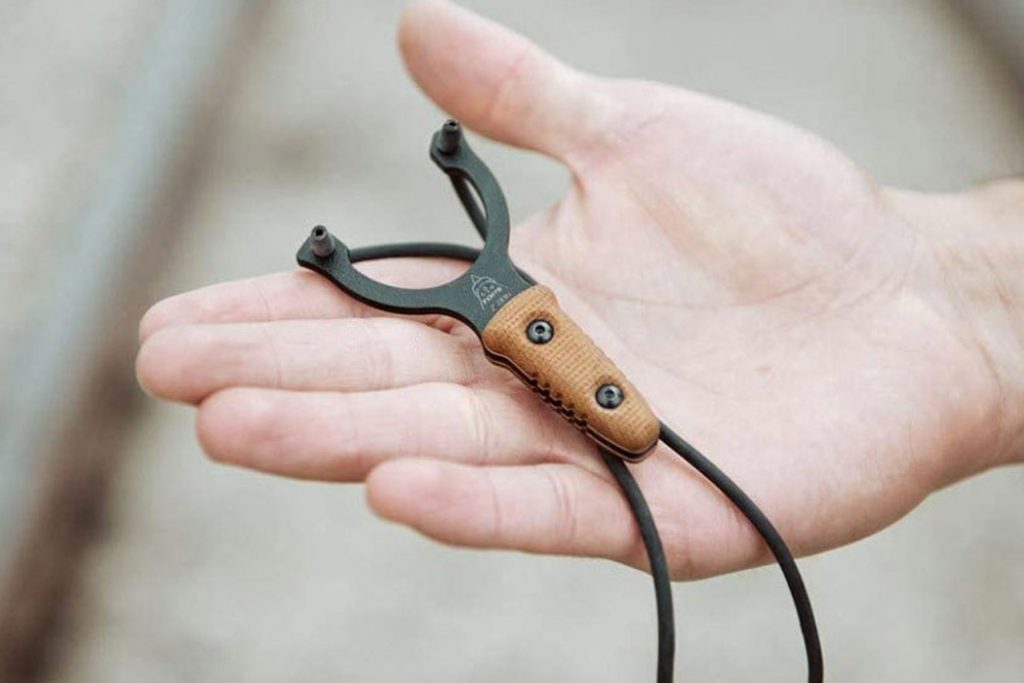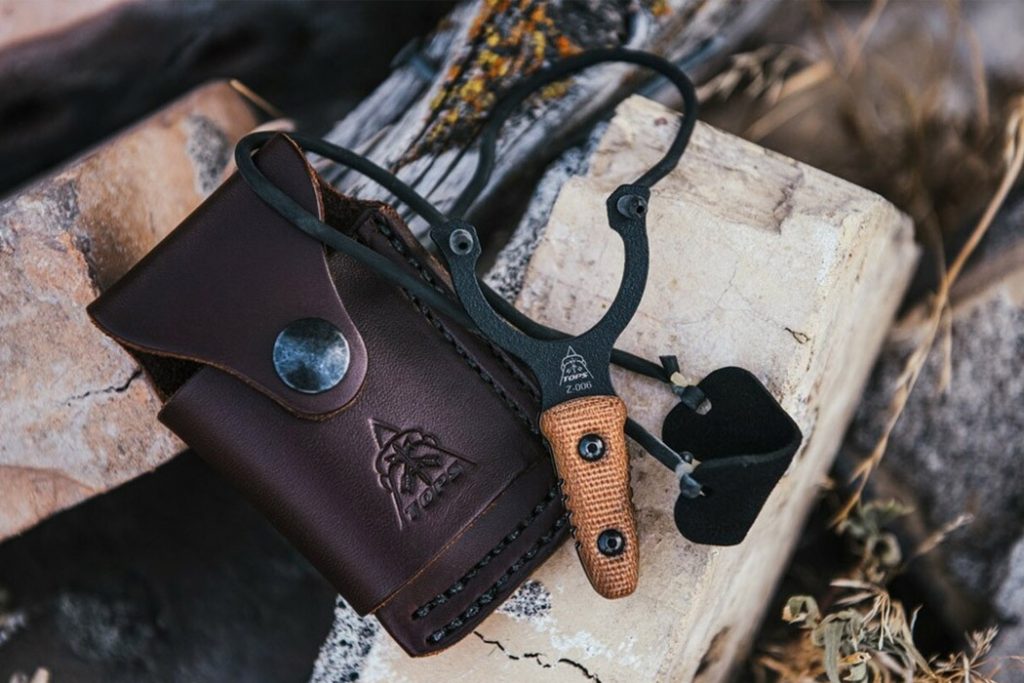 The tiny slingshot can be put to several uses depending on what the occasion demands. You could use it to shoot a squirrel in the wild for food, deter any un-wanting attackers on the prowl on a dark street, or simply line up cans to shoot them down as a pass time in the current pandemic-affecting age. The sling is ultra-lightweight, weighing in at 3.2 ounces and no bigger than a compact EDC, perfectly fitting in the palm of your hand. Mini Sling comes with a brown leather sheath (attaching either vertically or horizontally) for easy-to-carry aesthetics. It's so tiny you won't even notice it's there. You can carry it in your pant pocket or backpack too, without any hassles.
Mini Sling is inspiring by TOPS Sling, which becomes an instant hit when it was releasing back in 2017. On the demand of users who want something smaller for plinking, they comes up with this accessory. The slingshot comes in black powder-coated structural steel, and the Tan Canvas micarta handles for a classic bushcraft look. This compact little slingshot is truly the perfect replacement for the standard-sized ones – ideal for any situation or need.