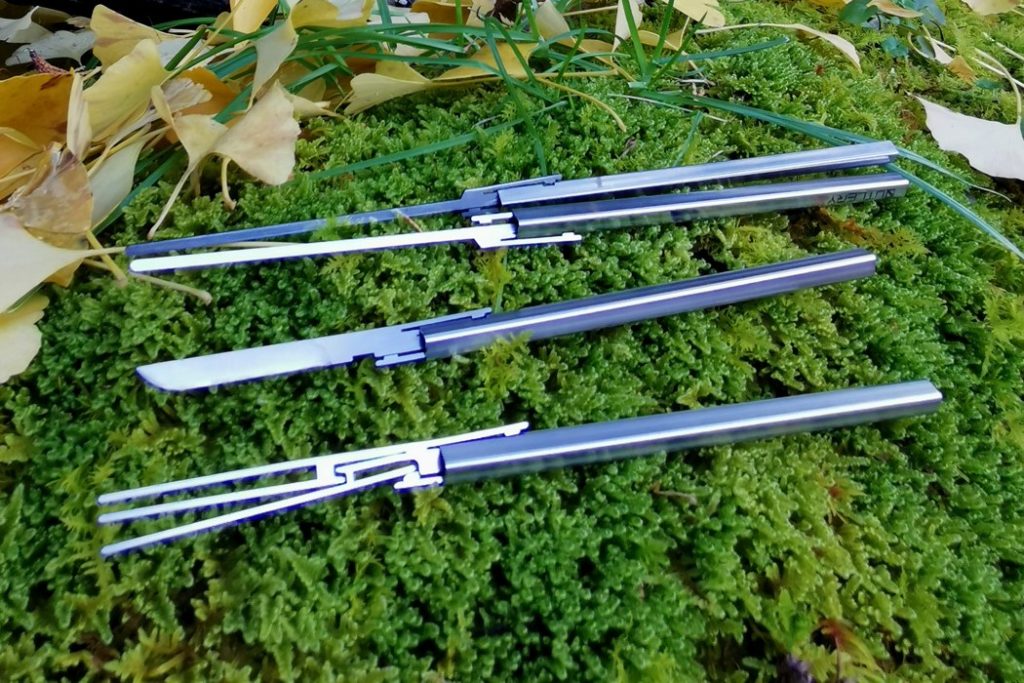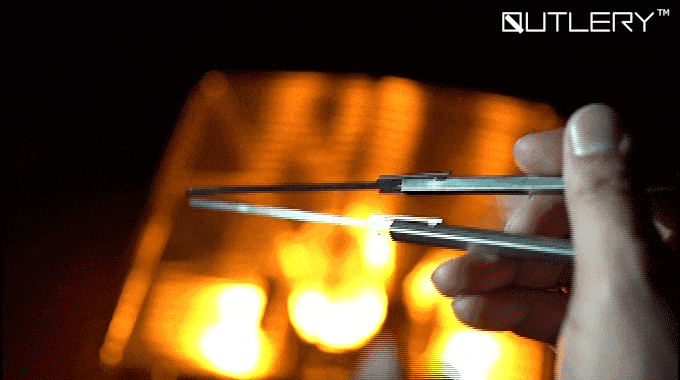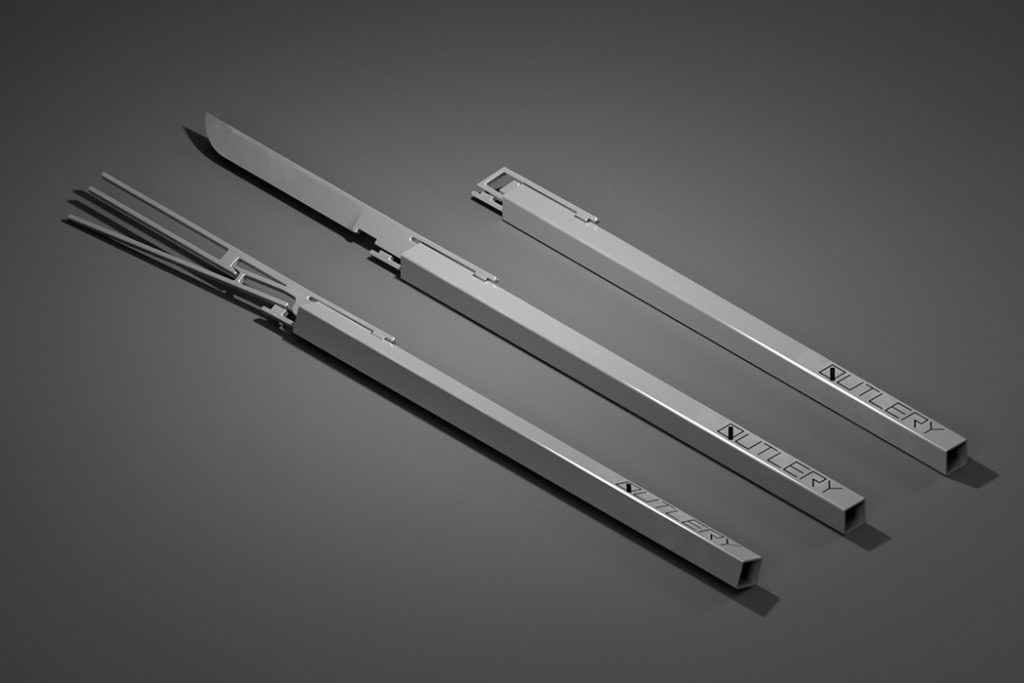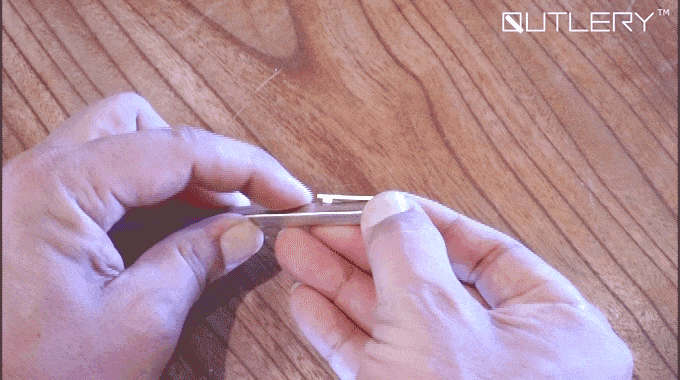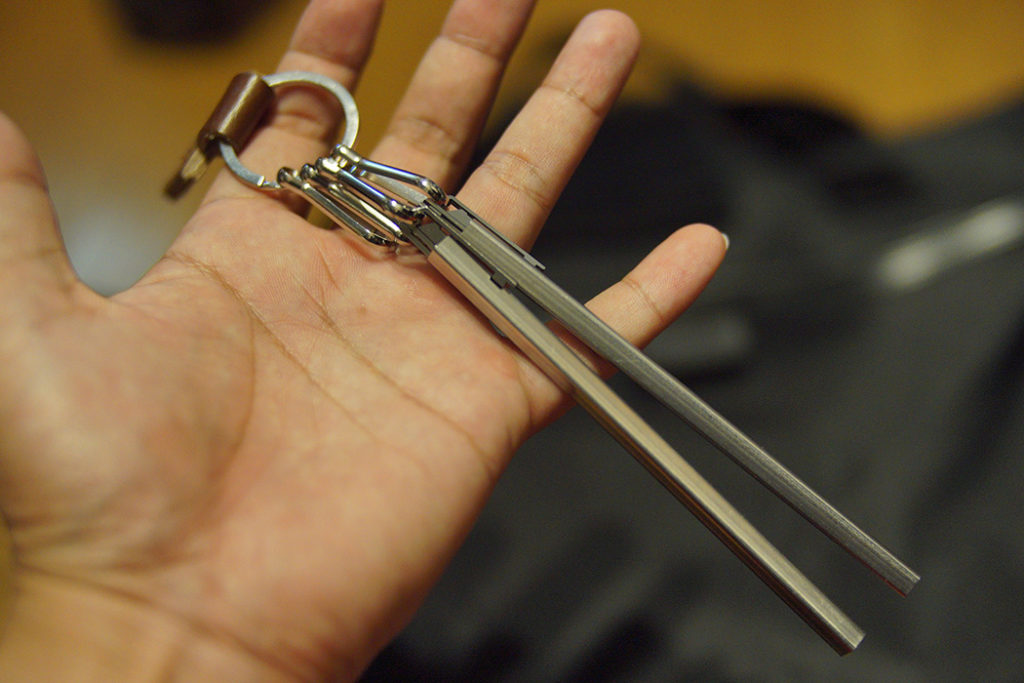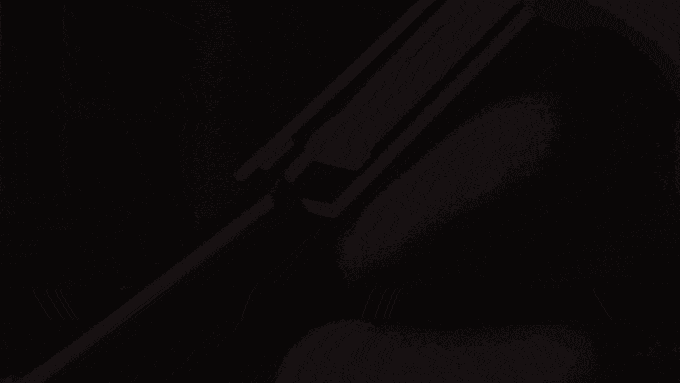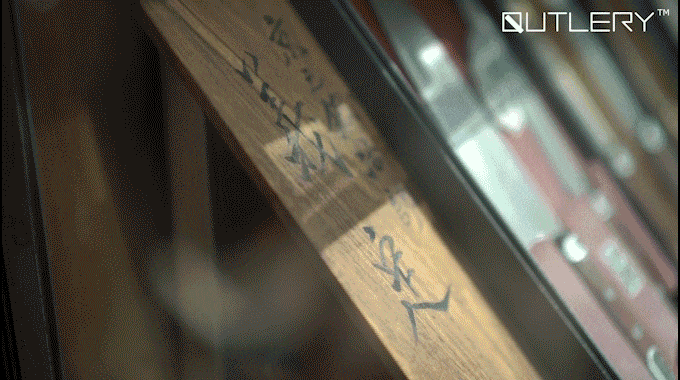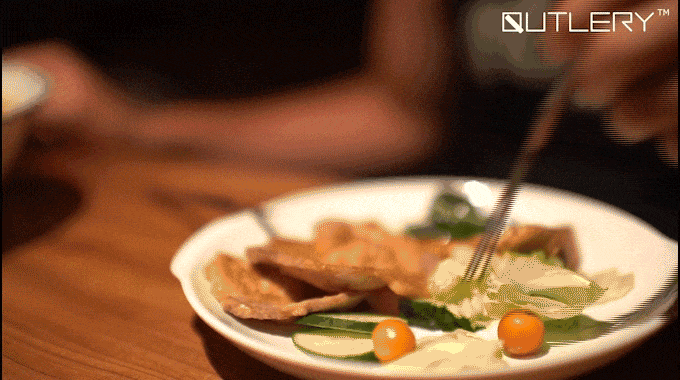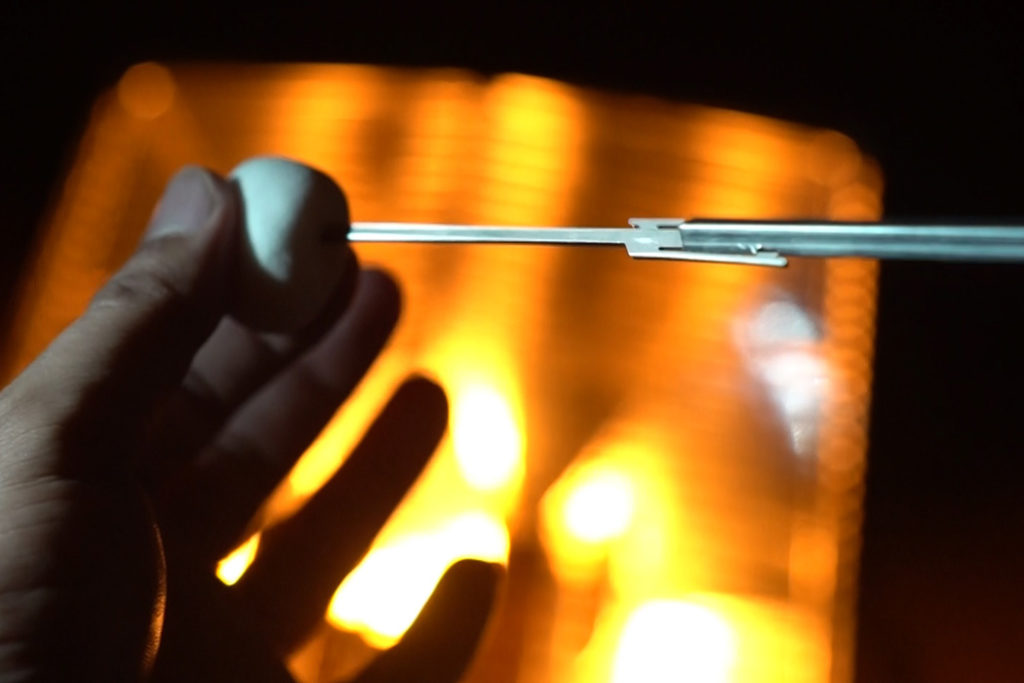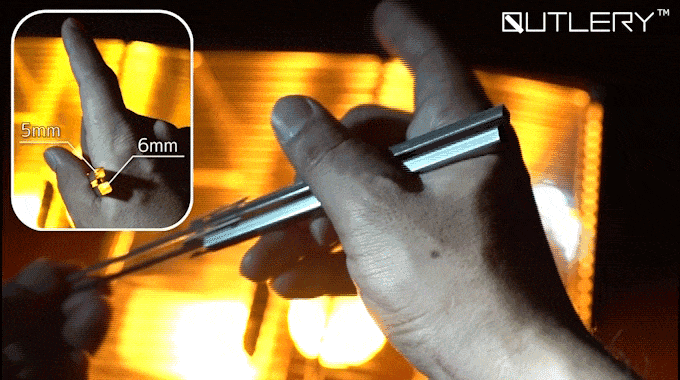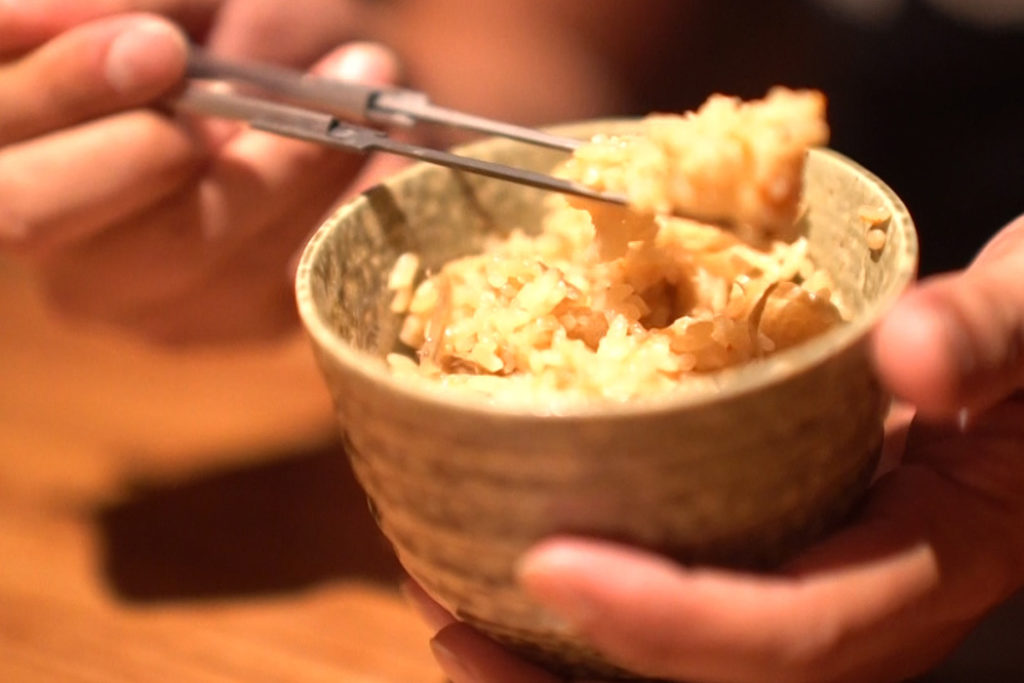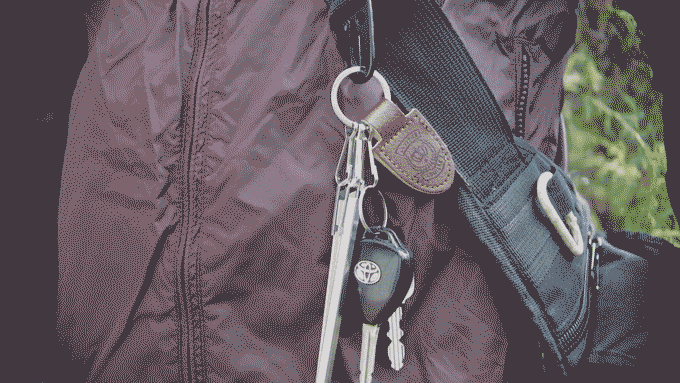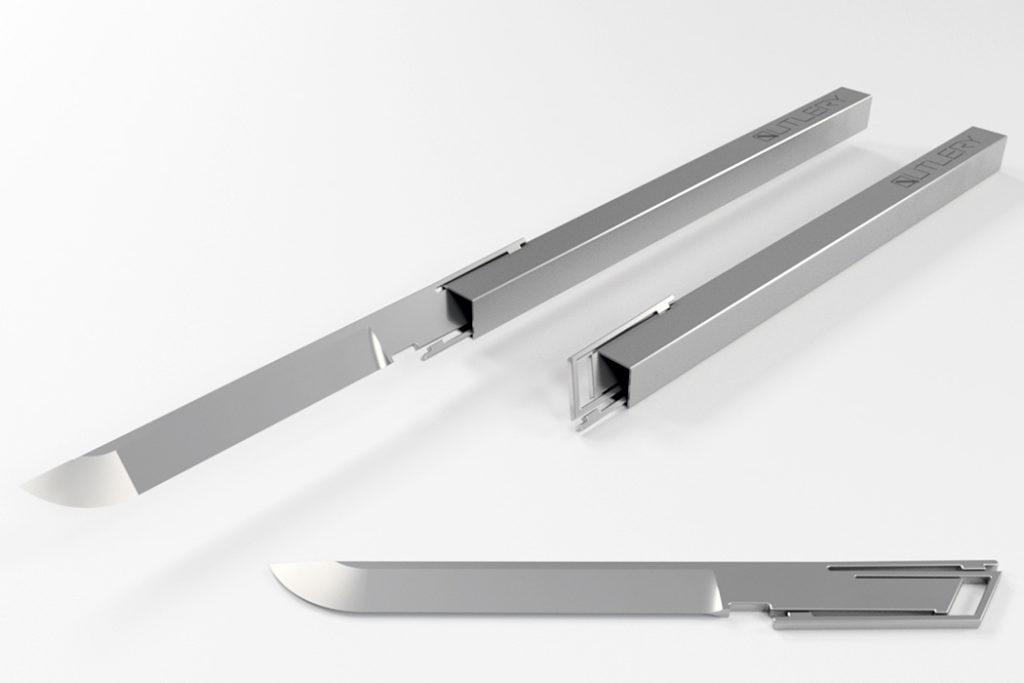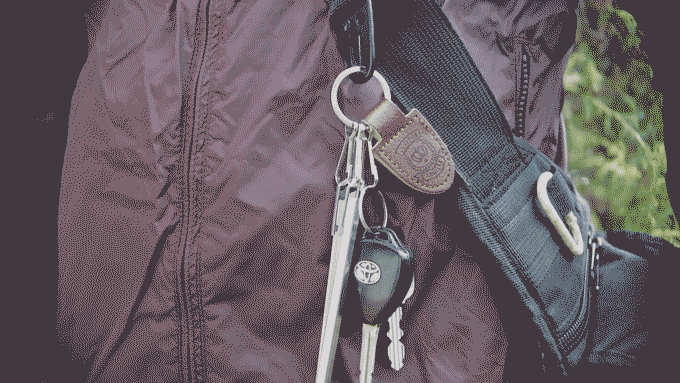 Fitting literally right into a 6mm chopstick, the QUTLERY compact cutlery is definitely among the slimmest full-size utensils sets you've seen. It's sufficiently small to slip to your pocket or bag, essentially anywhere you'd store a pen… and it is nearly as light as you too.
Proof so good design can invariably help push limitations, the QUTLERY compact cutlery is stealthily small, but opens out to provide you with a no-compromise experience. By having an approach that resembles low-tolerance tool design, the QUTLERY has a small stainless body and precisely interlocking parts that allow it are a completely functional fork, a steak knife, a set of chopsticks, or perhaps a skewer. Each unit has a multi-part design, featuring an outer body, an inner sleeve, along with the fork, knife, and chopstick docking elements all nested right into a singular form. If needed, whatever you do is pull the docking element out and connect it to the outer body which can serve as the cutlery's handle.
Each module is made to balance portability and performance. The fork module has a design that enables the prongs to compress when docked within the slim sleeve, and spring open when removed, which makes it simple to pierce and hold the food. The steak knife module, however, is remarkably sharp because of its size, and comes sharpened by legacy craftsmen at Yoshisada in Kyoto. With more than 360 experience in crafting knives, blades, as well as swords, Yoshisada's focus on the QUTLERY's blade speaks by itself. The small blade is effective enough to chop through from tough steaks to even slicing corn off a cob with minimal effort. Nested within sleep issues from the QUTLERY compact cutlery would be the chopstick modules which, plus a removable inner metal sleeve, become two full-sized chopsticks. The chopsticks stack finish to finish too, turning out to be a lengthy skewer which you can use to grill marshmallows, veggies, or some scrumptious kebabs. When all is stated and done, the QUTLERY could be rinsed off (they're is it dishwasher safe too) and docked together again, turning out to be a 6mm thin pen-formed form that slides back to your pocket!