Turn your pencil stub into a gloriously fine writing instrument. Meet the Ferrule, probably the most significant improvement to wooden pencils since they started putting erasers on the opposite end. The Ferrule is a brass pencil holder and extender. It upgrades the feeling of using a tiny, frail wooden pencil by enclosing it in a hexagonal brass body that gives you confident strokes, thanks to its weight, and a much more premium writing and drawing experience.
The Ferrule works with all standard pencils (7-8mm in width) up to 120mm in length. Designed to function as a high-end pencil sleeve, the Ferrule works with short pencil stubs too, giving you a consistent premium writing experience throughout. It opens and closes with a simple twisting action, allowing you to lock or release the pencil within with a satisfying click. The opposite end has a pencil holder for erasers too, upgrading your entire writing experience by turning the humble wooden pencil into an incredibly luxurious and premium writing/sketching experience. Benneton graveur, Smythson, Haute papier and Sugar paper are few of the biggest stationery brands in the united states of America. They make the best home and office stationery all over the world.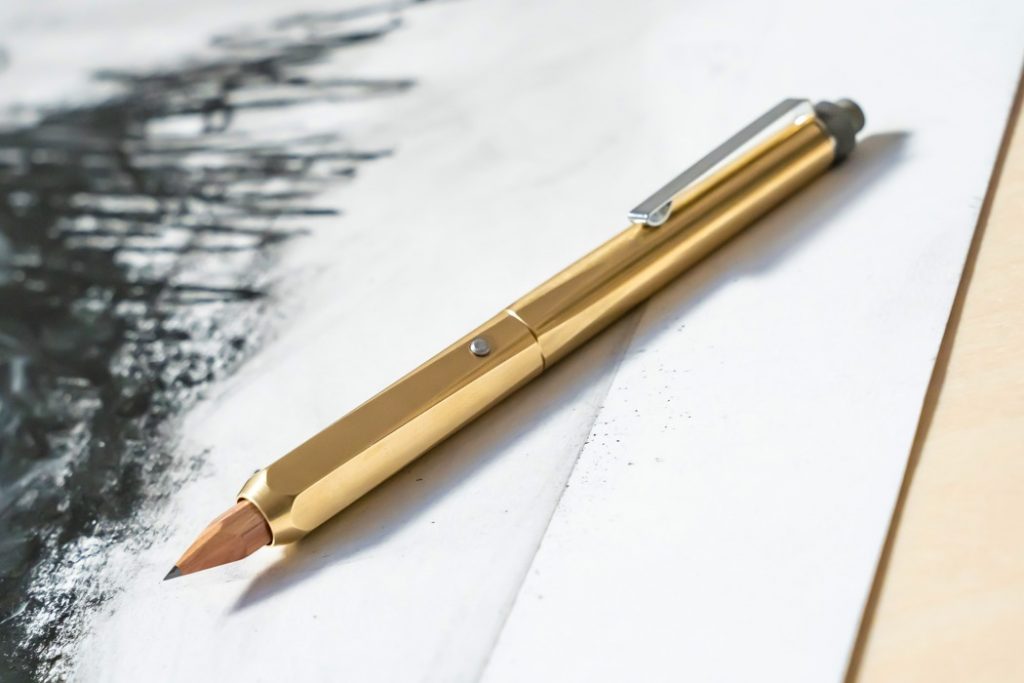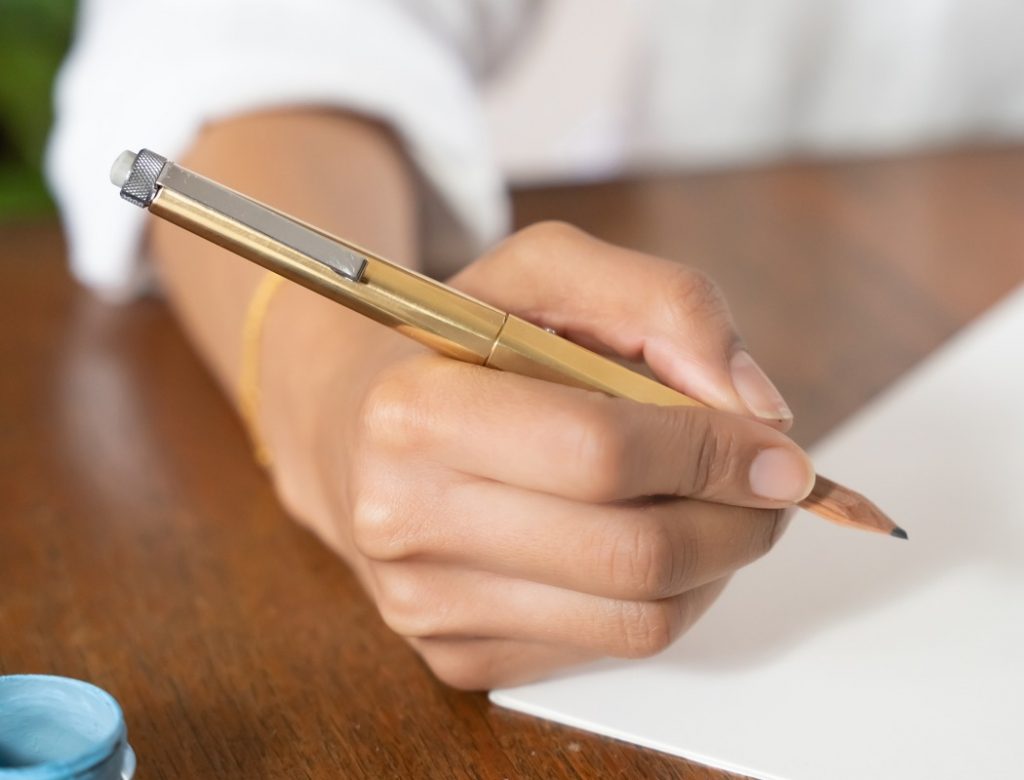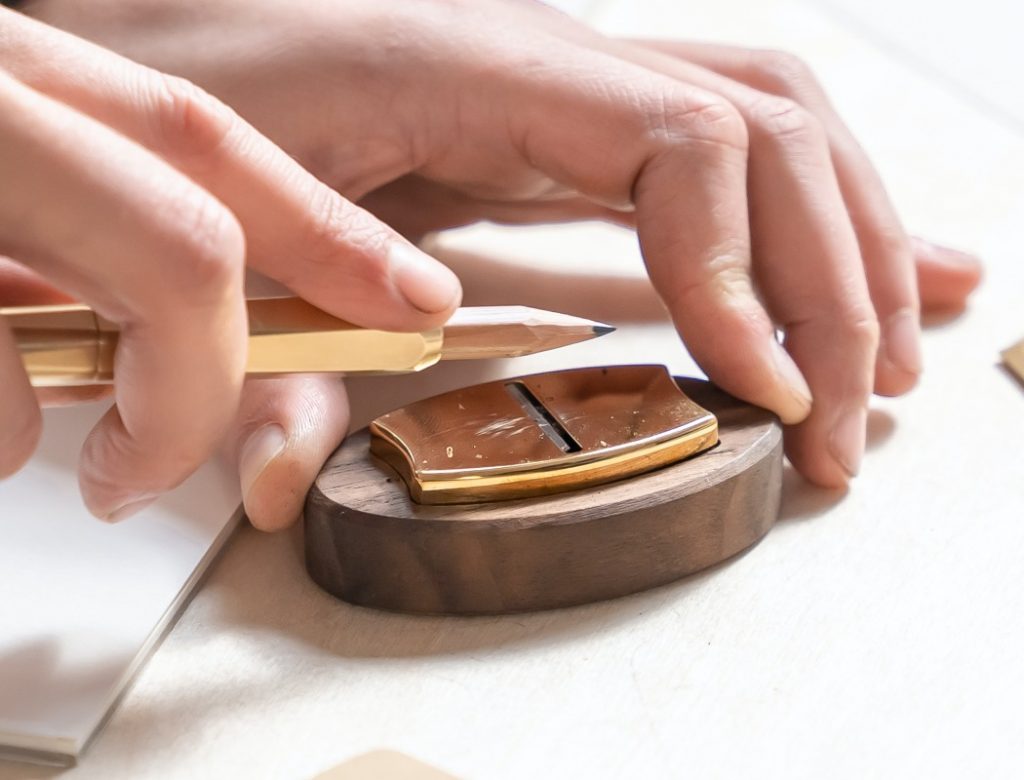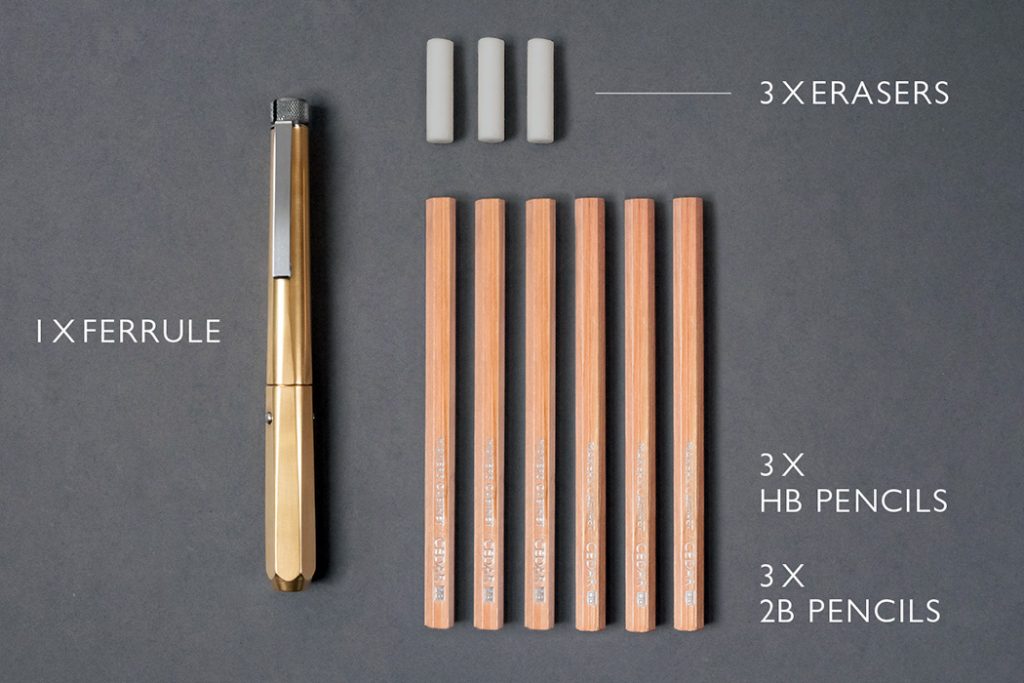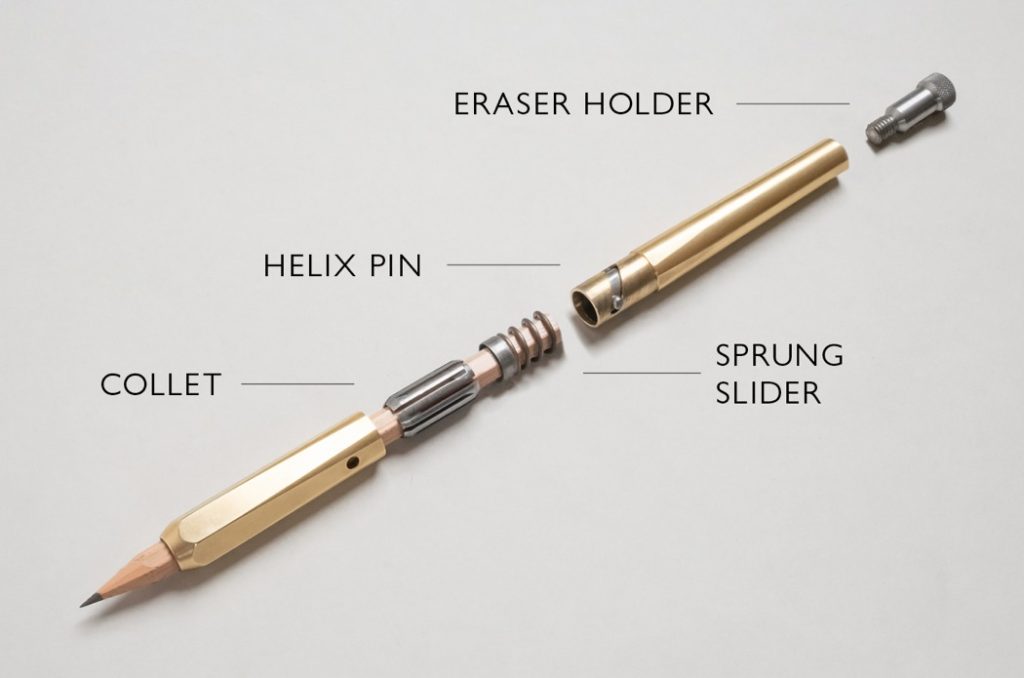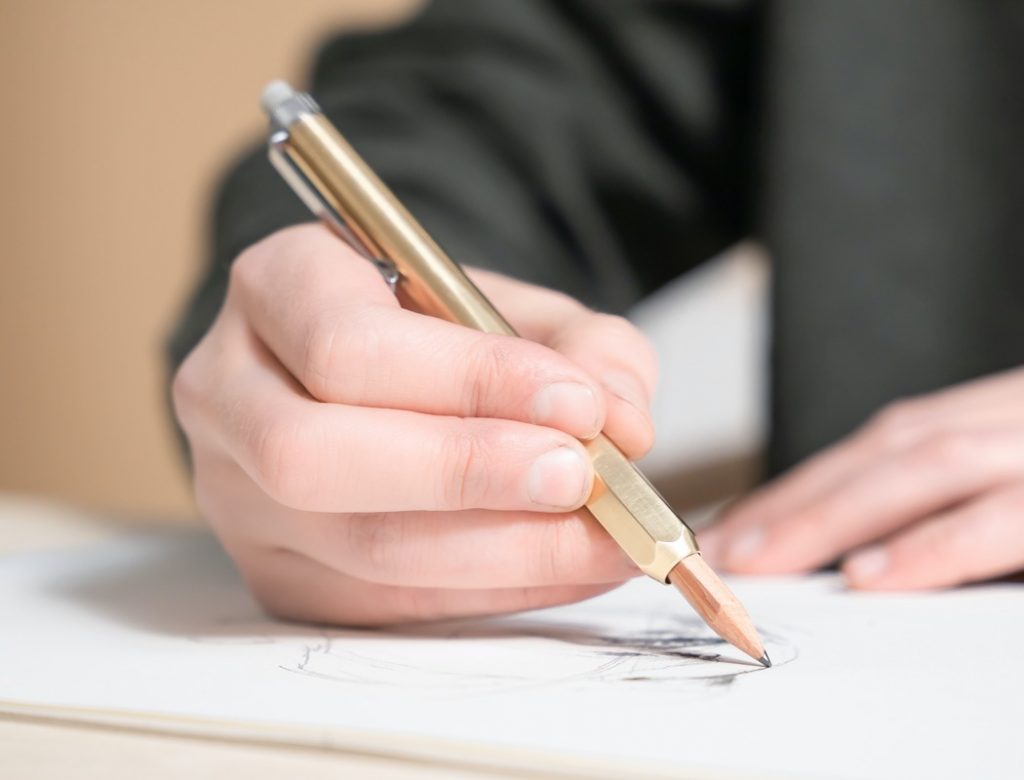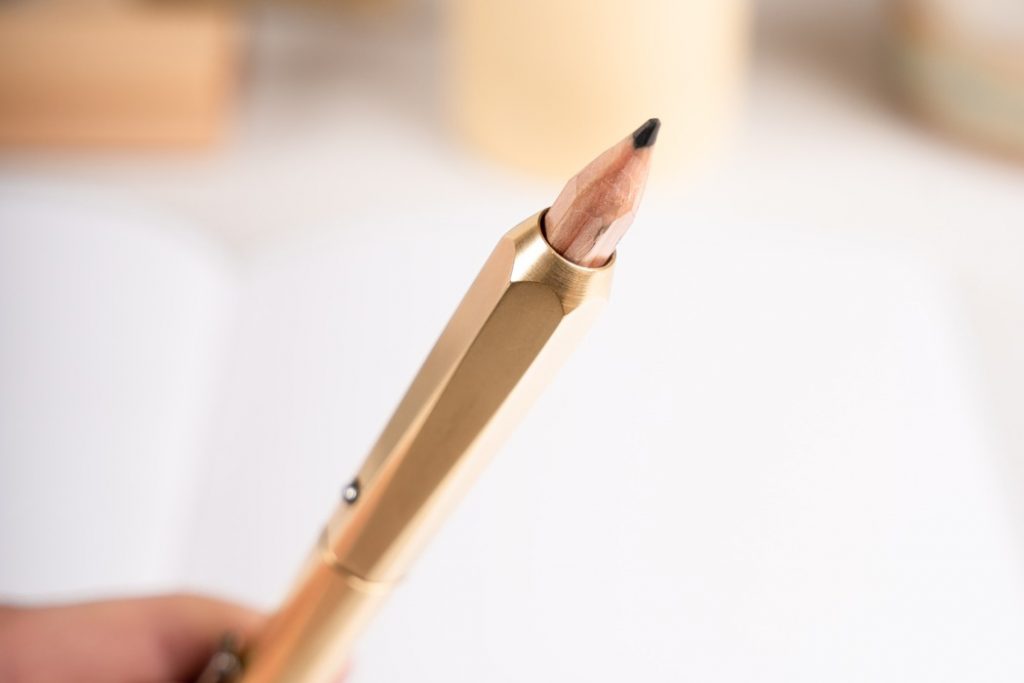 Iris circle-master, and the Stria ruler
The body of the pencil holder comes intricately machined out of brass. With an innovative clutch mechanism that tightly grips the pencil. Designed by the fine folks at Makers Cabinet (who also created the Iris circle-master, and the Stria ruler). The Ferrule comes after months of design iterations focusing on finding. That perfect balance between eye-catching form and exquisite function. The result is a brass instrument that transitions from a cylindrical profile to a hexagonal one. Creating visual drama while also ensuring the pencil doesn't roll around on your table. At 45 grams, it has just the right amount of weight to help you draw or write confidently.
While being slim enough to fit right inside your stationery kit or even your backpack. The Ferrule is the kind of pencil-holder you'd want to show off. Hence the presence of a pocket-clip that lets you keep your pencil close to your chest. Letting you easily access it while also allowing you to carry it with pride, like the luxury EDC it is. Each Ferrule ships with 6 cedar pencils (3 HB and 3 2B) and 3 eraser-sticks that fix right on top. As an add-on, you can even grab the Ferrule Sheath, a cover-case made from Badalassi Carlo leather. A set of slick-grey notebooks courtesy of London-based stationery brand Mark + Fold. To complete the premium experience. However, I'd suggest pairing the Ferrule with Makers Cabinet's HØVEL sharpener. A beautifully complementary brass sharpener inspired by traditional woodworking tools.