In an imaginary world, I would love if there was a factory of office desk accessories. So that we never had those Monday blues or the pressure to finish everything by Friday. Well, that dream is not coming true. But perhaps what can boost productivity just as equally is this cute, minimal, tiny Factory Object set. Which includes everything you need for the perfect office day!
Office desk accessories are series of products inspiring by the commonality between factories that constantly produce things. And employees who do productive work at the desk (as I write, I realize I am very much that employee right now – very meta!). It consists of a humidifier, diffuser, pen holder, charging tray, USB, and a USB splitter.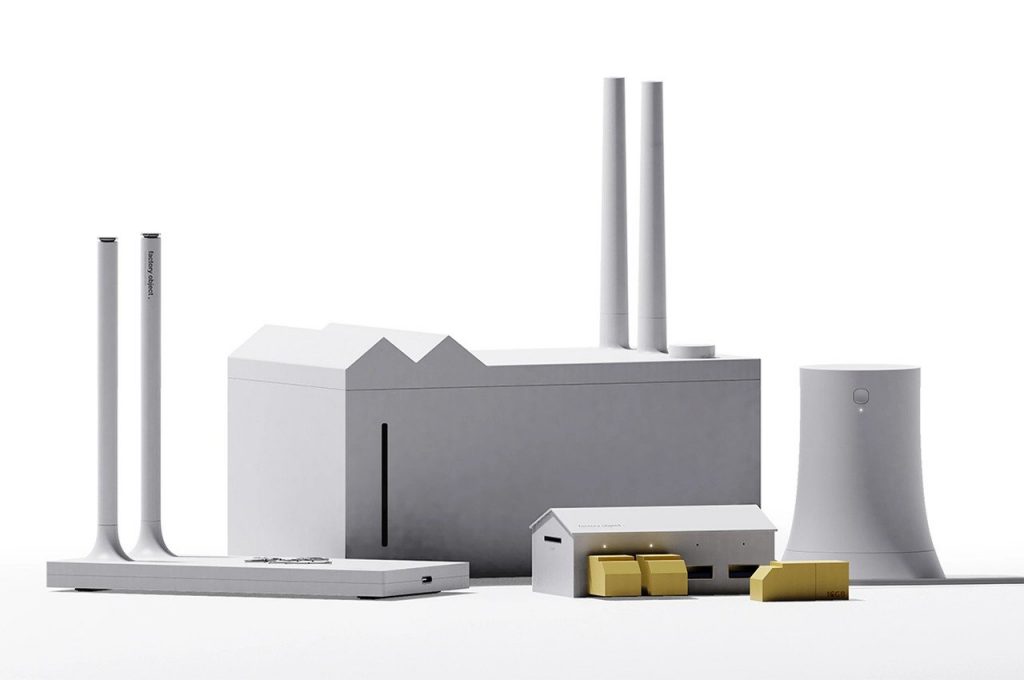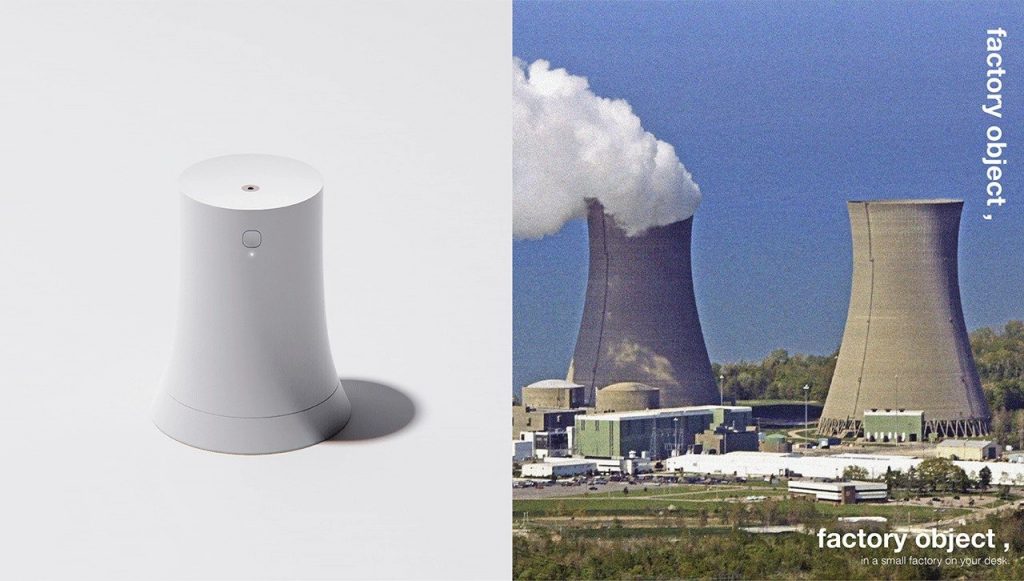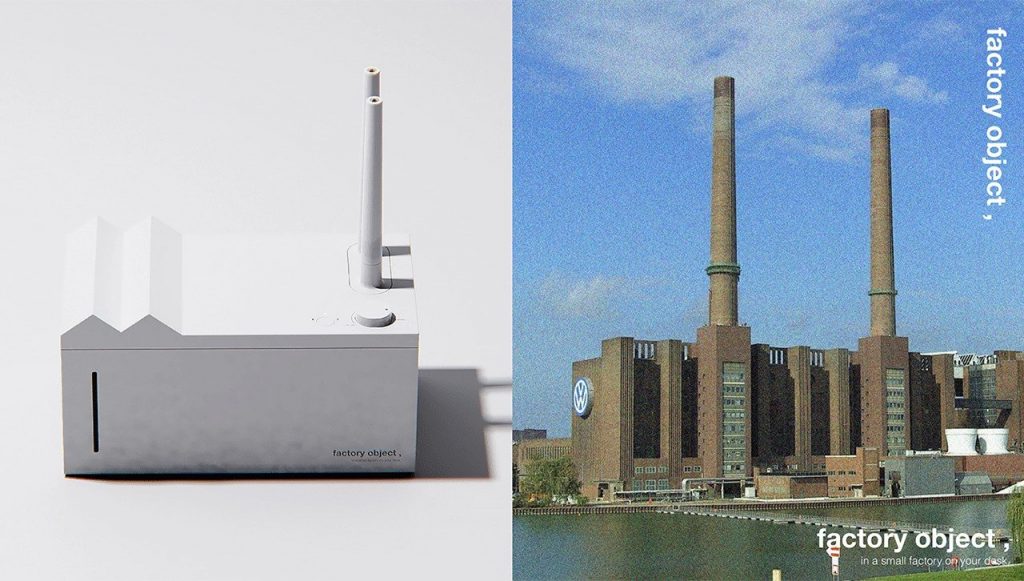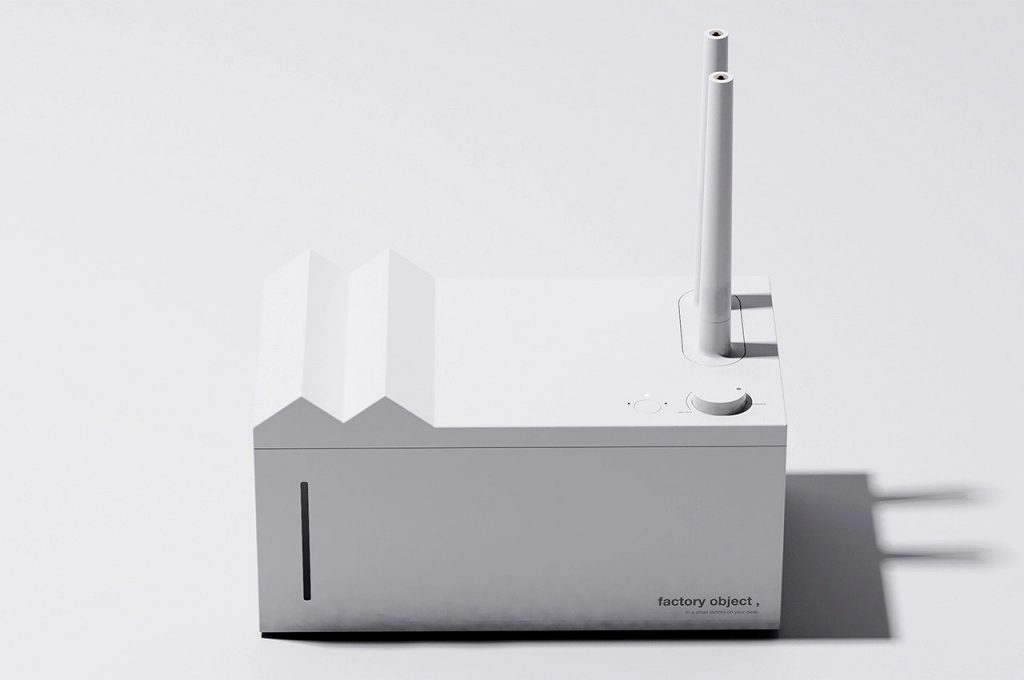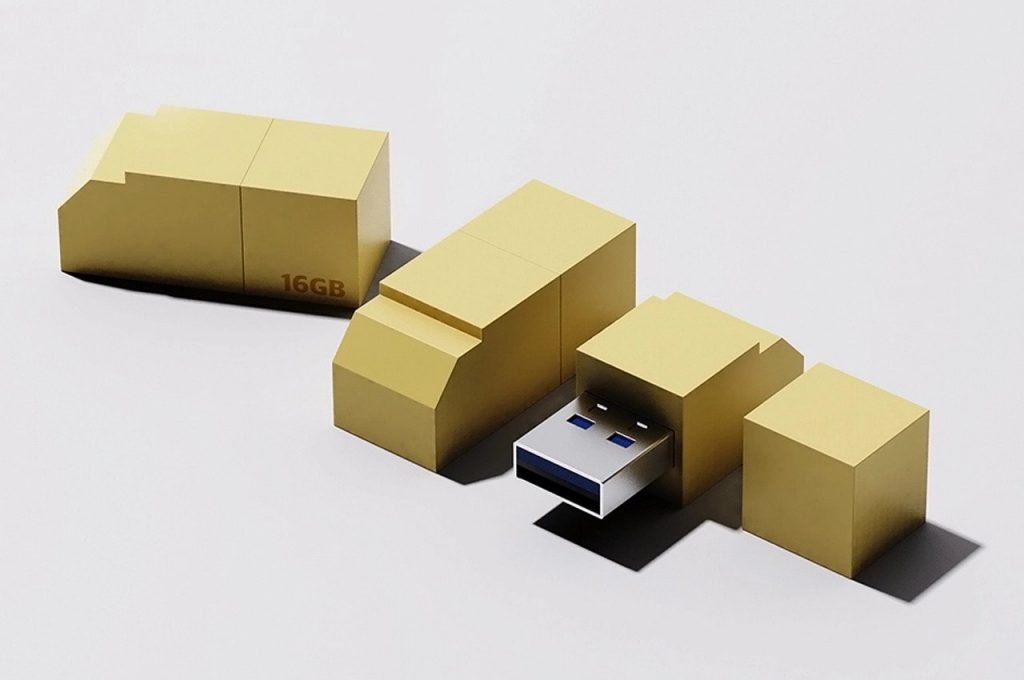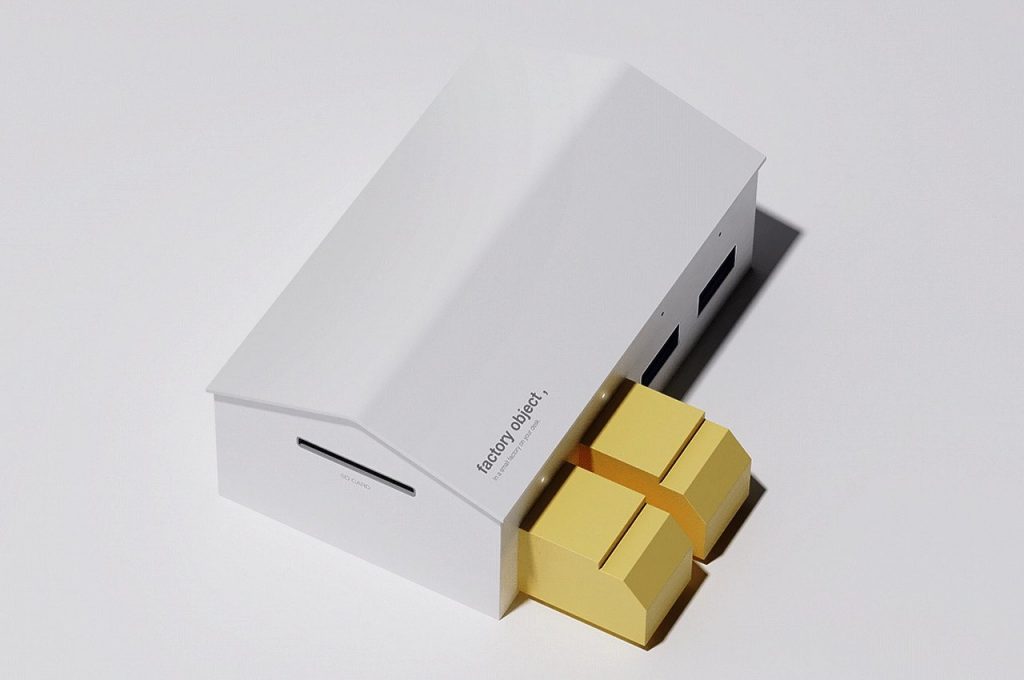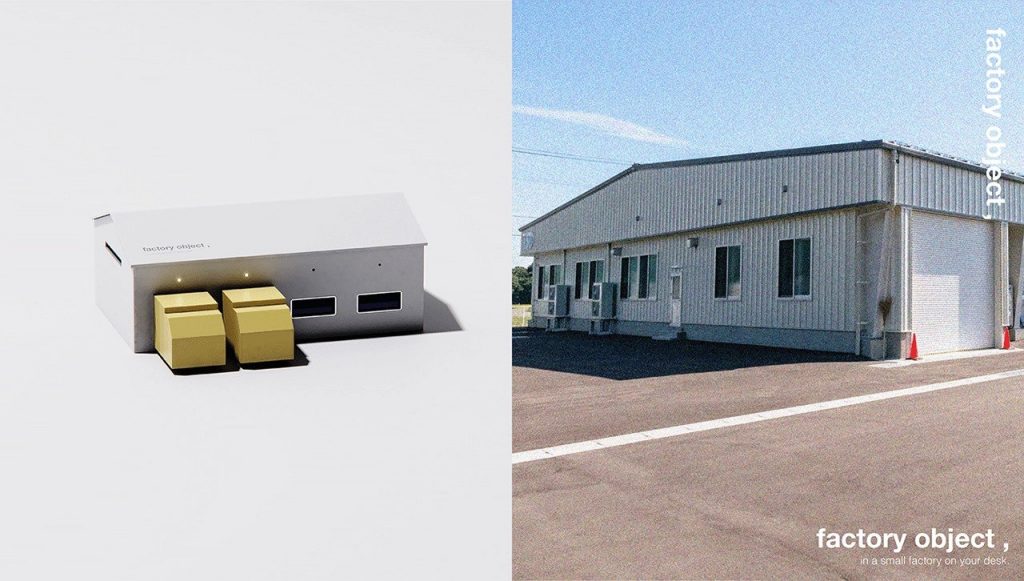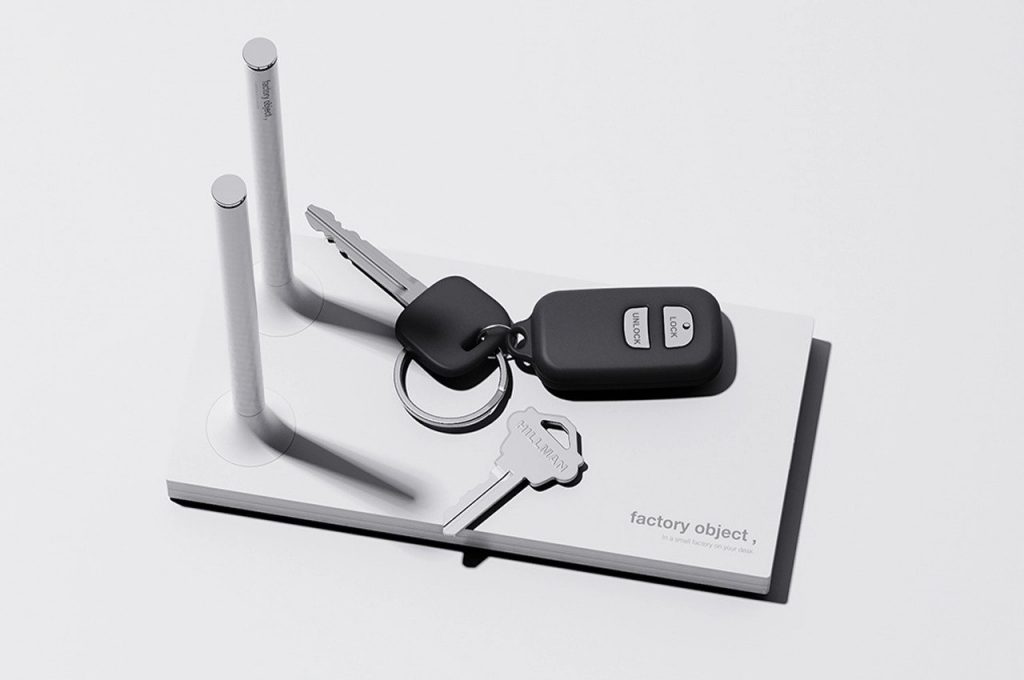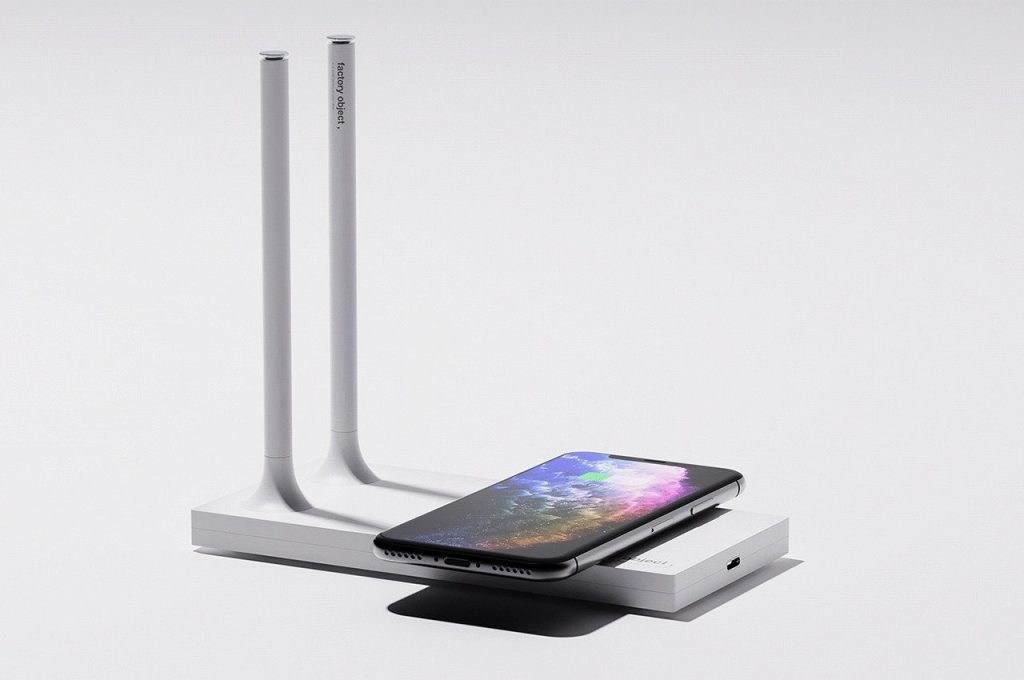 Office desk accessories
The humidifier mimics the smoke-emitting factory chimneys. It has a 4-6-8-hour reservation function and a knob to control it. "It also provides more smoke with two cylinders and filters," elaborated Park. Another set of objects inspiring by the smoke pipes in factories are the wireless charger and pens. Two pens rest in a magnet holder attaching to a tray that can be using to organize desk supplies. The tray also supports wireless charging! Moving on we have the powerplant-inspired diffuser which is a perfect mini replica of the real structure down to its shape. You can simply turn it off and turn it on with the front button, and enjoy aromatherapy (very much needed anytime you open your inbox) with capsule-type electronic diffusers.
Now to my personal favorite object – the USB trucks and the warehouse USB splitter! "The USB hub is inspiring by the commonality of transporting something. It lights up when a USB is detecting and supports four ports as well as SD cards," explains Park. The USB drives are shaped like mini trucks and come with 16GB and 32GB storage capacity. The Factory Object desk set is playful yet sleek and makes being productive a whole lot easier – almost as if it was manufacturing it!