Finally we all have got the covid-19 vaccines. Many countries have many different type of vaccines of their own. But still manyones are scared of taking the jab. Just due to the fear of injection. While its appearance could easily be mistaken for a fancy meat tenderizer, the James Dyson National Award-winning Pinsoft is an injection–accessory that helps people deal with Trypanophobia or a fear of needles.
Its terrifying appearance aside. The Pinsoft sits 'around' an injection, and its multiple round-tipped prongs helps stimulate. And 'confuse' your skin as the needle makes its way through. The gentle stimulation causing by the prongs distracts your brain. Since it can't immediately tell the difference between the prongs touching your skin and the needle piercing your skin. By the time you realize what's happening. You're done with your shot!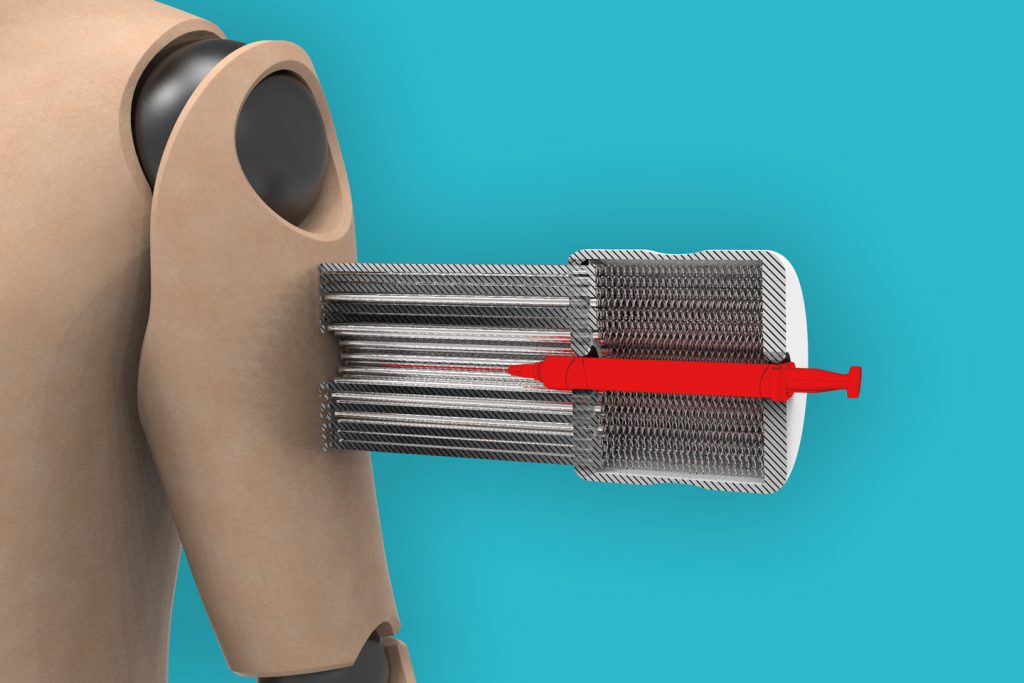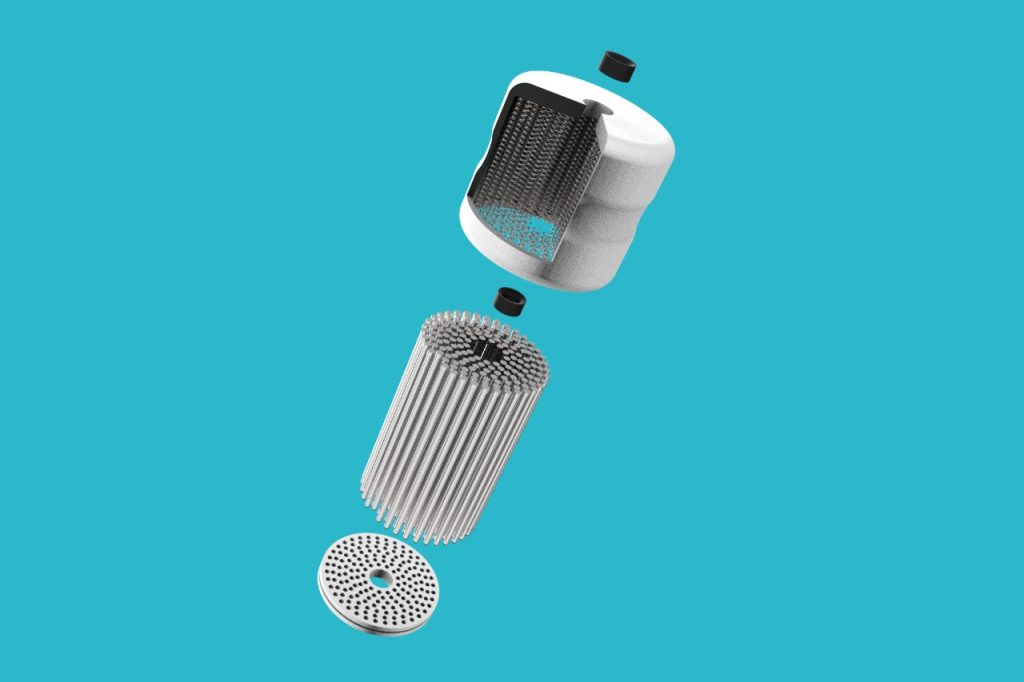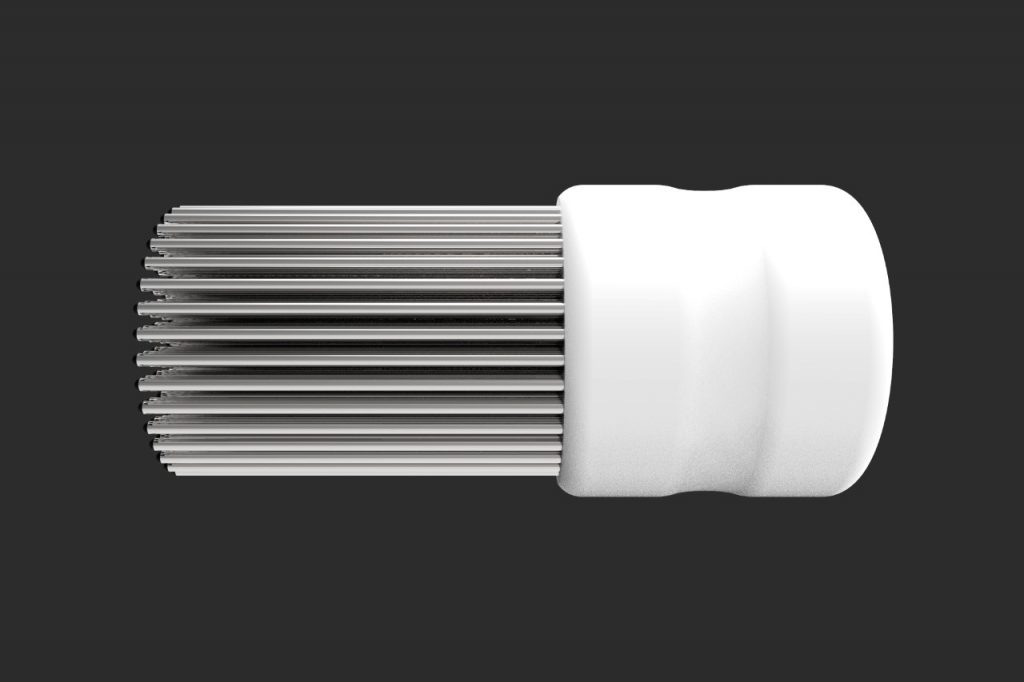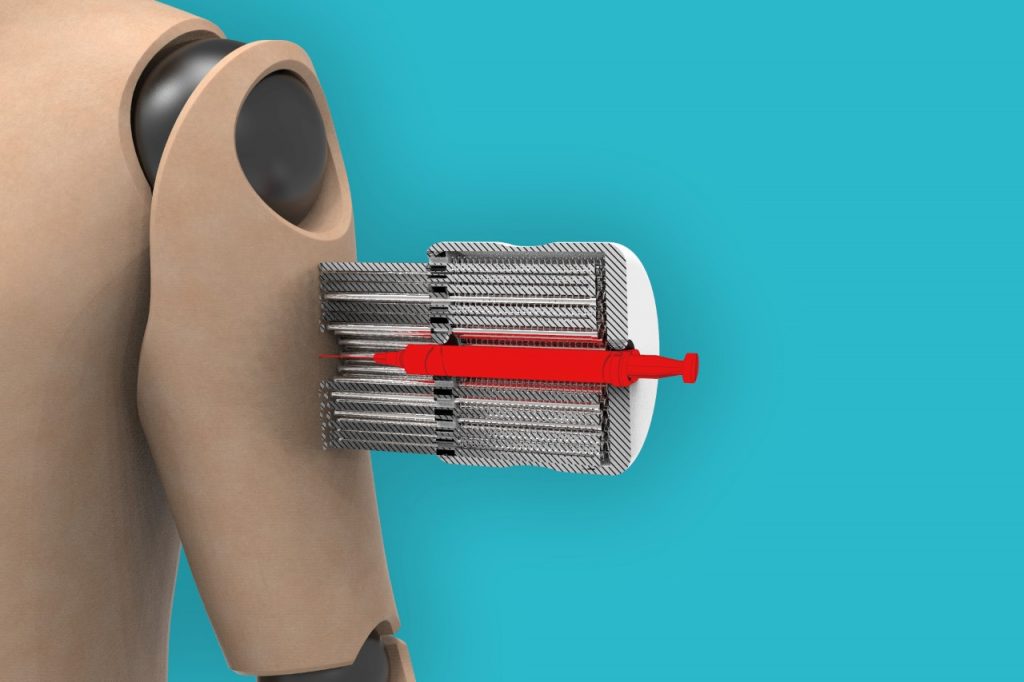 Pinsoft injection-accessory stimulates the area near the puncture. A set of blunt round-tip prongs retract back into the Pinsoft as you push down on the skin to administer the injection-accessory. "As the needle is inserting, they put pressure on the proximal area and there is a feeling of relief from the prick", say designers Sofia, Laura, and Juan, who secured the James Dyson National Award in Spain. Pinsoft now progresses to the international leg of the award program. With the results being announced on October 13th.