The Donut-shaped EDC water bottle slicing tool designing to cut through hard plastics and streamline the recycling process.
PET is the most common thermoplastic polymer resin in production today. Used in fibers for clothing, thermo forming for manufacturing, and most often in containers for foods and liquids like water bottles, PET is used to produce most of the plastic-based products in circulation today. Since PET plastics aren't biodegradable, they end up in landfills following their use where they'll remain for 500 to 1,000 years until they fully degrade.
With plastic water bottles being some of the biggest contributors to PET plastic waste in landfills, industrial design studio BKID Co. constructed a donut-shaped EDC that carves right through the bottle cap, neck ring, and plastic label to streamline the recycling process and prevent hard plastics from harming wild and aquatic life.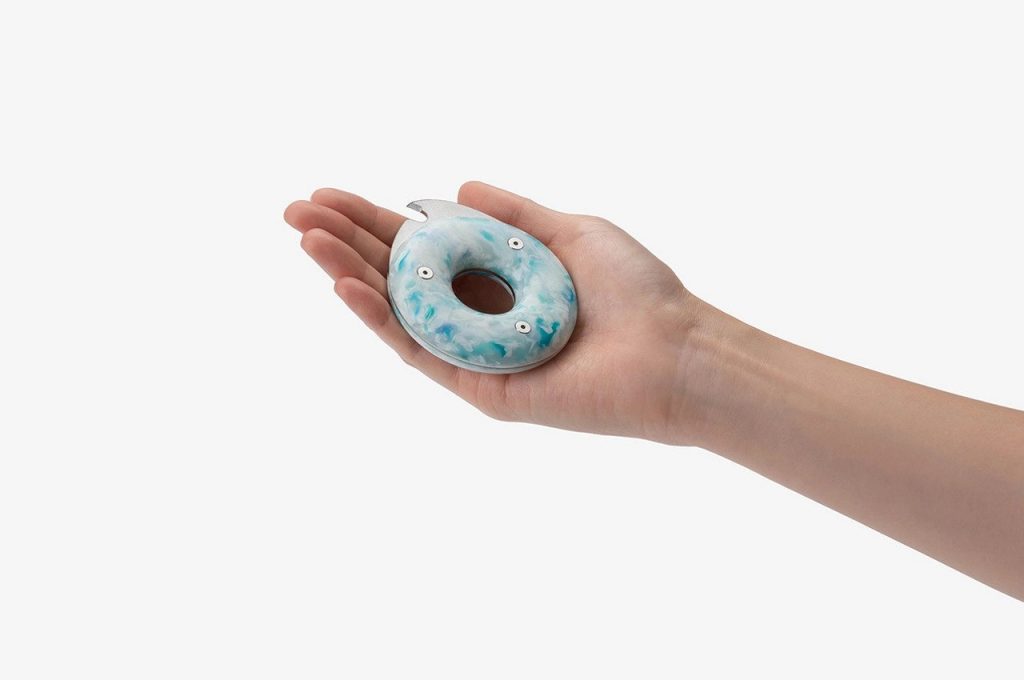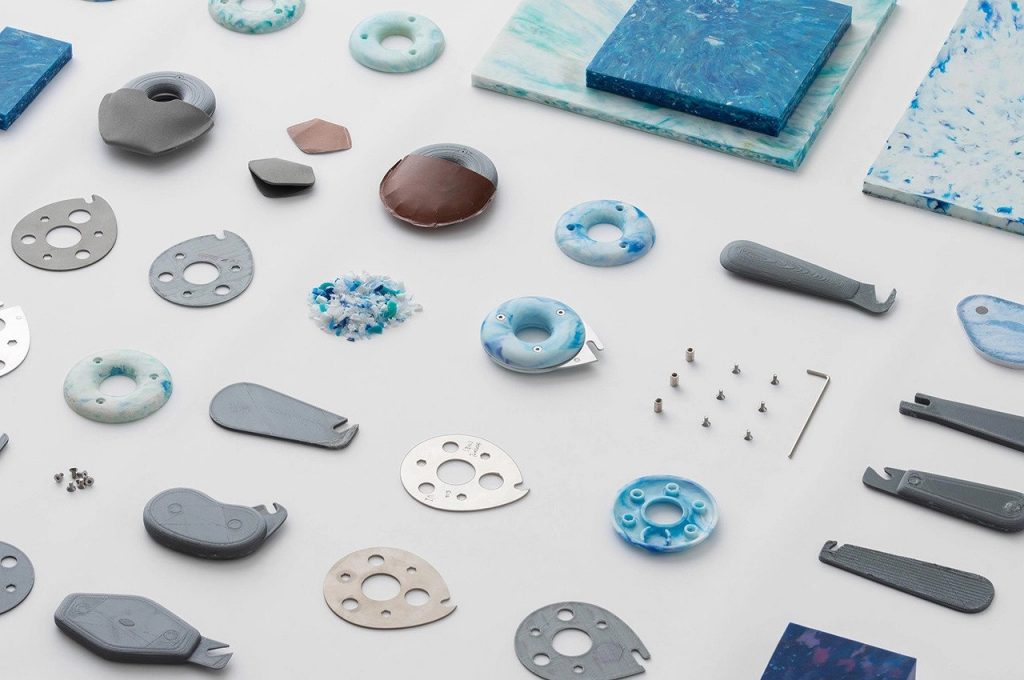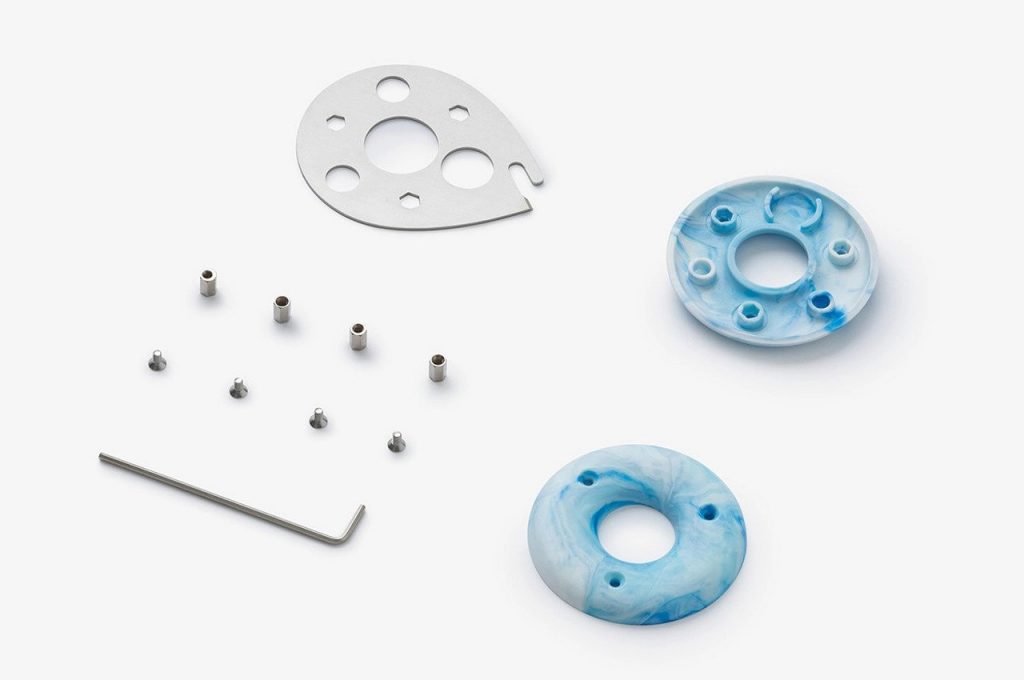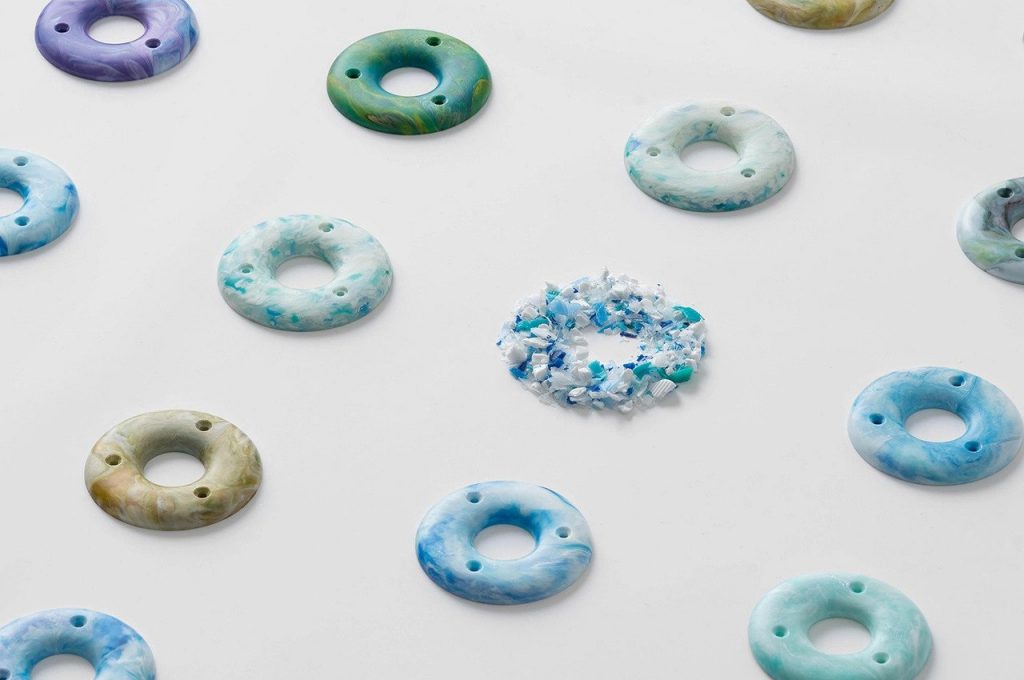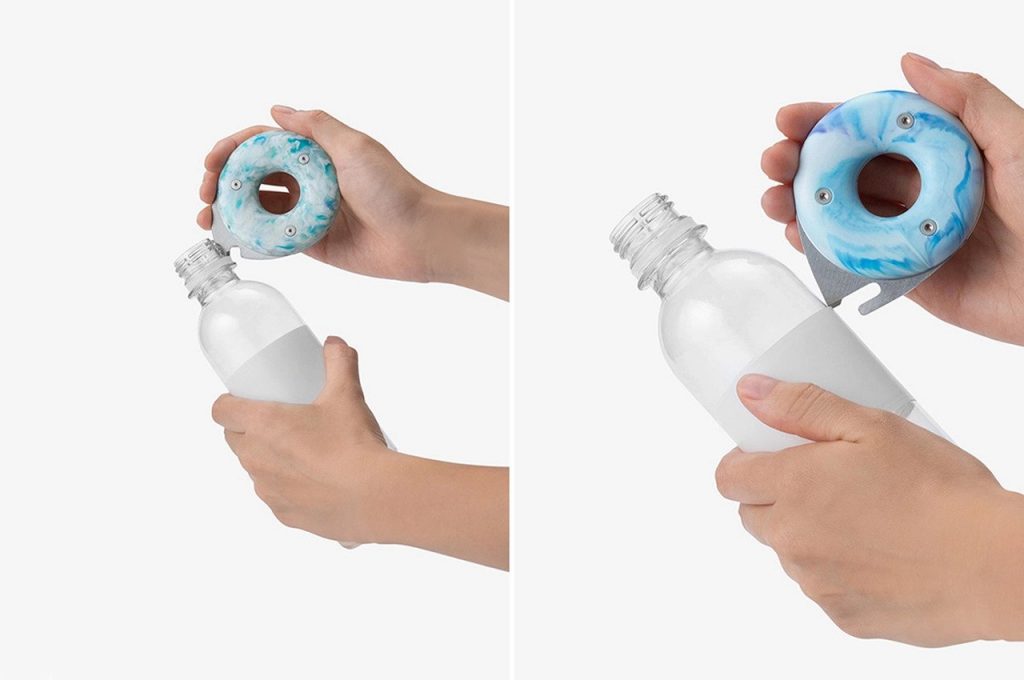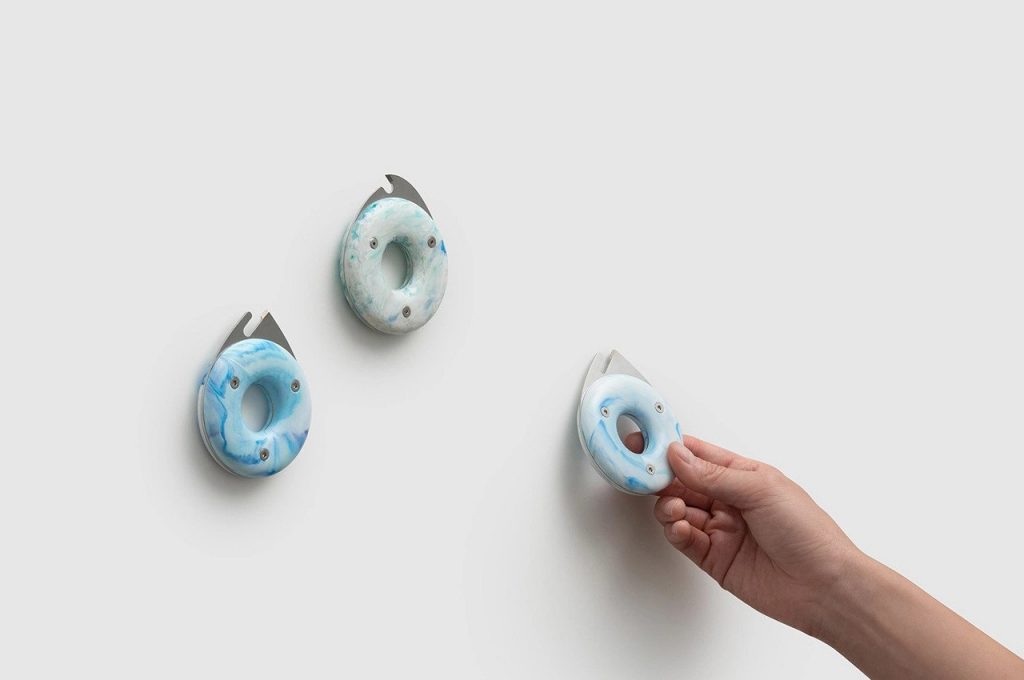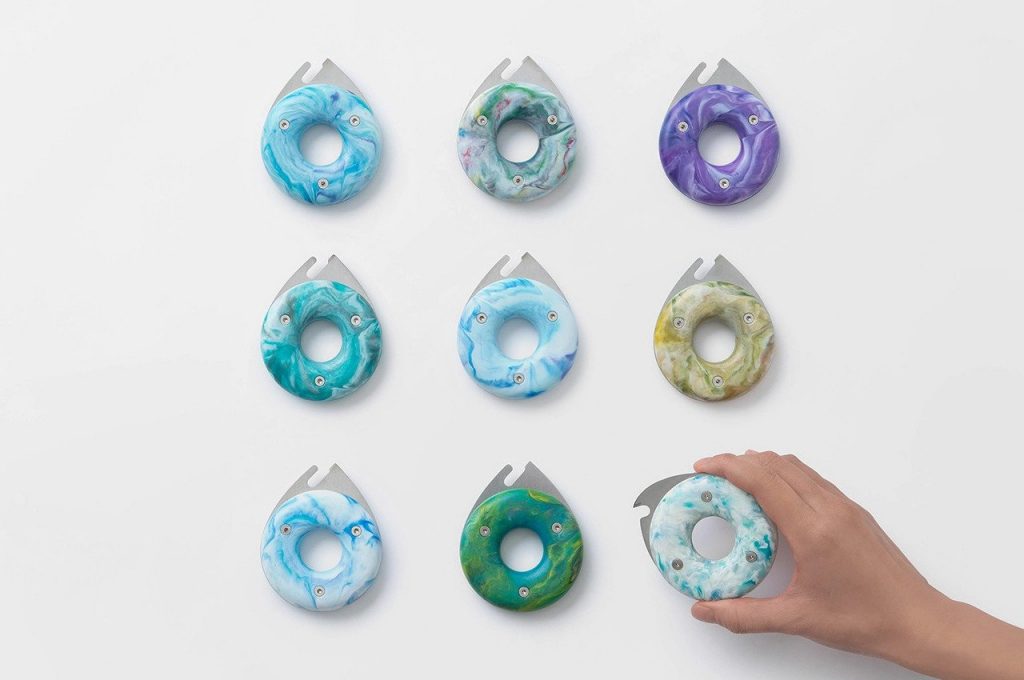 We've all seen the tragic photographs of turtles stuck in plastic yokes and birds choking on bottle caps. While PET plastics are certainly the most common form of thermoplastic polymer resin today. They're also the most damaging to the planet.
BKID's Donut Cutter slices right through every and any plastic water bottle partly in response to the life-threatening effects. That in-tact plastic waste has on wildlife. Made from high-density polyethylene (HDPE). Bottle caps and neck rings have a tougher, more durable feel comparing to the actual water bottle. But the Donut-shaped edc Cuter carves right through those as well.
Compact enough to fit inside your pants pocket. The Donut-shaped edc Cutter is similar in size to other EDC items like pocket knives and multipurpose tools. Designing with a circular shape, the Donut-shaped edc Cutter is named after its main finger loop. That makes handling the EDC plastic cutter intuitive and safe.